Videoasis – Summer's Coming Soon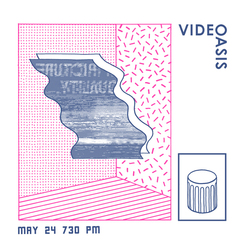 May 24
Curated, themed videos from the PNW!
Doors at 7:30pm
KEXP
and Northwest Film Forum have partnered to present a quarterly NW music video showcase entitled
"Videoasis."
This edition features videos from
DoNormaal, Porter Ray, Pleather, Dude York, Brakebill, Chastity Belt, So Pitted, Cataldo, Sundae Crush, Other Jesus
(thanks Katherine!) &
Y La Bamba!

Curated by Audioasis Host and Producer, Sharlese Metcalf, and Music Video Director Bobby McHugh, the showcase will celebrate NW music videos and the artists who make them. Over the past year, Bobby and Sharlese have brought together dozens of musicians and filmmakers for this quarterly spotlight on music videos from the region.
KEXP, Audioasis and Northwest Film Forum are excited to announce the next installment of Videoasis will be on May 24th at NWFF featuring the work of Bristol Hayward-Hughes. The theme is "Summer's Coming Soon" drawing inspiration from by DoNormaal's "Dime" and looking forward to the future. Featuring DJ sets by KEXP's Mike Ramos.