Post-'68 Apocalypse: Four Radical Visions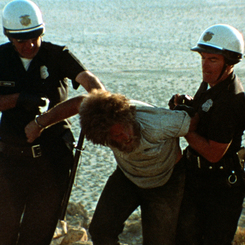 Post-'68 Apocalypse: Four Radical Visions
In the wake of 2001: A Space Odyssey and its establishment of science-fiction as an "A" genre, as well as the tenor of the times, Hollywood developed a taste for dystopias: Silent Running, Soylent Green, the Planet of the Apes sequels, and The Omega Man, to name a few. At the same time, the burgeoning American independent scene took on the genre with less spectacle, more artistry, and much more urgency, informed by the oppressive nature of Nixon's America, the fracturing of the left, and the growing environmental movement. As radical, prescient, and powerful as when they were made, these four films examined the present through the eyes of the very near future, using innovative modes of production and filmmaking to warn, observe, and meditate on things that were, and things to come.
Guest programmer Brian Belovarac works in theatrical distribution at Janus Films. While at Janus, he has worked on such restorations and releases as House, Jeanne Dielman, and Cameraperson. As a programmer, he has curated series at venues including Anthology Film Archives, the 92nd Street Y, Light Industry, and the George Eastman House.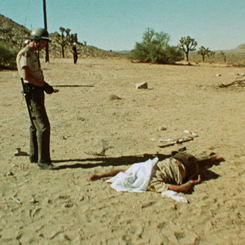 May 03
(Peter Watkins, US & UK, 1971, 91 min)
Nixon rules, and dissent has been criminalized, with dissenters forced in front of citizens' tribunals and given the choice between jail time or traversing a punishing desert to their freedom.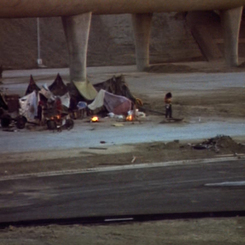 May 10
(Jim McBride, US, 1971, 94 min)
After nuclear war has destroyed civilization, small bands of survivors traverse a landscape peppered with the debris of a past society. A young couple named Glen and Randa come across an issue of "Wonder Woman," whose description of a great metropolis encourages them to set off through the forests and deserts to find it.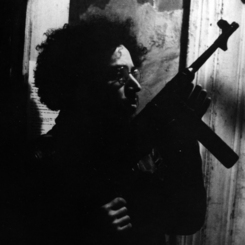 16mm print!
May 17
(Robert Kramer, US, 1969, 16mm, 128 min)
In an alternate present, the United States has invaded Mexico, and various groups fight against the rising tide of fascism through agit-prop filmmaking and increasingly violent guerrilla actions. Beautifully filmed in stark, 16mm B&W, Ice remains an evocative portrait of the mechanics (and potential pitfalls) of revolution.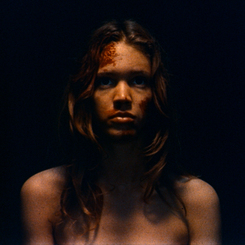 NOTE: 8:00pm showtime has been CHANGED to 8:30pm! We apologize for any inconvenience this may cause
May 24
(Peter Fonda, US, 1973, 86 min)
At a research facility in Idaho, a group of students are engaged with a government-funded project exploring the possibilities of time travel. Miraculously, the experiment is a success, and the researchers discover - and become prisoners of - a future Earth emptied of humanity.