Staff Overview
Courtney Sheehan - Executive Director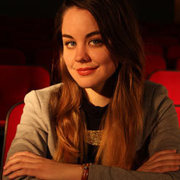 As Executive Director, Courtney Sheehan guides vision and strategy by overseeing artistic programs and services, operations, finances, and fundraising activities. Courtney has curated film programs and produced events for theaters and festivals on three continents. On a year-long Watson Fellowship, Courtney investigated the organizational structures, community roles, and programming strategies of twenty film festivals and media centers in India, Spain, the Netherlands, Brazil, Bosnia-Herzegovina, Croatia, Serbia and Macedonia. As a journalist, Courtney has covered film events ranging from the world's largest documentary festival (IDFA in Amsterdam) to South America's largest animation festival (Anima Mundi in Rio de Janeiro) and her publications include Bitch Magazine, Senses of Cinema, The Independent, and NECSUS: European Journal of Media Studies. She co-founded Cine Migratorio, a migration-themed film festival in Santander, Spain. Courtney first worked at Northwest Film Forum in 2009 as a programming and Children's Film Festival Seattle intern. She holds a degree in Visual Culture from Grinnell College.

Email Courtney at: courtney at nwfilmforum.org
Christopher Day - Director of Operations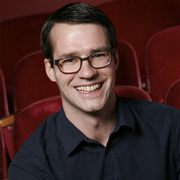 As Director of Operations, Christopher Day is responsible for overseeing finances, systems and our Fiscal Sponsorship program. He was likely the face you saw on a nightly basis as House Manager, and will now see actually sitting inside our theaters once again. Chris graduated with a B.A. in Film from the University of North Texas in 2007, and relocated to Seattle in 2009, inspired by its vibrant film and arts scene. He has worked on various short film projects, both as director and editor, and has written extensively on film theory/appreciation for an online film journal he maintained for years. He recently edited the feature film 'The Life of Flowers'. Chris began volunteering with the Northwest Film Forum in 2010, before coming on board as House Manager in 2012.
Email Chris at: chris at nwfilmforum.org
Brenan Chambers - Technical Director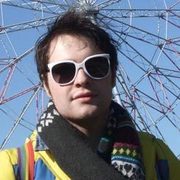 Brenan oversees projection, sound, lighting and other tech needs as our Technical Director. He has worked as a projectionist since the age of 16 and has worked extensively with the Seattle Art Museum, Seattle International Film Festival, and several other theaters around the northwest. Brenan became a volunteer projectionist at the Northwest Film Forum after moving to Seattle from eastern Washington in 2009. When not spending most of his time in windowless booths, he has a passion for electronics, music production and video art, synthesizers and all things hands-on & DIY.
Email Brenan at: brenan at nwfilmforum.org
Craig Downing - Education Manager
Craig is the education manager at Northwest Film Forum, responsible for overseeing our growing film education programs. Craig has a Masters in Education and has both taught film and produced film in Seattle, Haiti and Iceland. In Haiti, Craig was the senior media educator at the Haitian School of Journalism, while also producing documentaries for NGOs in the area. In Iceland, Craig was the camera and grip department head at Saga Film, assisting with international features and commercials. Craig also serves as the festival director for Couch Fest Films, and contributes reviews to Short of the Week.
Email Craig at: craig at nwfilmforum.org
Liz Shepherd - Youth Programs Director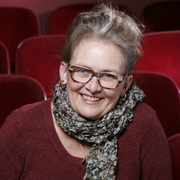 Liz Shepherd curates year-round family film programs at Northwest Film Forum and is the director the annual Children's Film Festival Seattle, the Northwest's largest annual competitive festival of its kind. She is also the curator of REDCAT International Children's Film Festival, which is held annually at Roy and Edna Disney CalArts Theatre in Los Angeles, and she has also curated programs for Asia Society Texas, The New Museum (New York), Asheville International Children's Film Festival (North Carolina), the August Wilson Center for African American Culture (Pennsylvania), ArtsEmerson (Massachusetts) and many other prestigious venues in the United States. Before arriving in Seattle, she was the director of Chicago International Children's Film Festival. She has served on the juries and panels of children's film festivals in Brazil, China, Korea, Russia, India, and Egypt.
Email Liz at: liz at nwfilmforum.org
Louie Romo - House Manager
Louie Romo oversees lobby, box office and audience support facilities, concessions standards and staff. He runs the box office, ticketing, and nightly deposits. He oversees, schedules, and trains Box Office staff and Front of House interns with focus on customer relations.
Email Louie at: louie at nwfilmforum.org
Jonah Kozlowski - Equipment and Lab Manager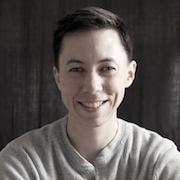 Jonah Kozlowski oversees the gear rental program as well as all edit suite operations. He oversees the inventory, responds to public inquiries about equipment rentals, makes repairs as needed to the equipment as well as general maintenance. He also oversees a volunteer staff the assists in equipment rentals, as well as coordinates with the Education Director to arrange gear for workshops and ongoing classes. Likewise, Jonah responds to public inquiries about usage of the edit suite, as well as providing on-site troubleshooting for students and public using the edit suite computers.
Email Jonah at: jonah at nwfilmforum.org
Paul Siple - Programs and Marketing Coordinator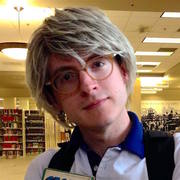 Since Paul's introduction to the Northwest Film Forum in 2011 as a Children's Film Festival Seattle intern, he has been a seasonal assistant to Liz Shepherd, co-curator of the Film Forum's inestimably popular semi-annual You're Lookin' At Country program, and a devoted Forum volunteer. In 2016 he joined the Film Forum as Courtney Sheehan's Programs Assistant and now spends his days keeping the website, Facebook, and Instagram current, as well as providing support to Programming, Marketing, and Facilities as needed. When out of the office, he is an illustrator, video artist, and Ticketing and Concessions part-timer at the Egyptian Theater.
Email Paul at: paul at nwfilmforum.org
Gina Basso - Guest Programmer
Gina Basso is Guest Programmer for the Summer 2016 season at Northwest Film Forum. Since 2008, Gina has been the lead producer for Performance & Film at the San Francisco Museum of Modern Art where she is she responsible for developing, coordinating and producing performance and film-based programs. Over the last decade she has worked closely with the Bay Area film community working with organizations such as the San Francisco International Film Festival, and the San Francisco Cinematheque and has been an assistant director for several Bay Area films. As a programmer, she has curated film series for SFMOMA, Castro Theater and Roxie Theater and has co-hosted film programs at the San Francisco Goethe Institute and the Alamo Drafthouse's New Mission Theater. She currently serves on the advisory board for the San Francisco Cinematheque.
Cinema portrait photography on this page by Elisa Huerta-Enochian and Emanja Alleyne. Gina Basso's portrait by Jillian Iva.