Staff Overview
Lyall Bush - Executive Director
Lyall Bush is executive director of Northwest Film Forum. In his previous position as executive director of the literary arts center, Richard Hugo House, he raised the profile of the organization, re-focusing the mission on new writing and creating the Hugo Literary Series. Previously he has also directed film festivals and directed a year-long college course for adults in poverty. He has also written and published on films (and filmmakers) for over a decade. In addition to his work at Northwest Film Forum he is at work on a memoire and a collection of short stories.

Email Lyall at: lyall at nwfilmforum.org
Matt Cunningham - Technical Director
Matt Cunningham began working for the Northwest Film Forum as a projectionist at the Grand Illusion in November of 1998. Since then he has remained a steadfast figure in the Film Forum's projection booths, always striving to make sure the audience gets the best show in Seattle. Matt has been a projectionist for over thirteen years and has manned the equipment in a mind-boggling variety of booths throughout the Seattle area. As technical director and manager of cinema rentals, Matt gets to spend quality time in the booth, as well as interact with real people! Matt smokes too much and enjoys fixing broken things.

Email Matt at: matt at nwfilmforum.org
Christopher Day - House Manager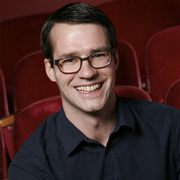 As house manager, Christopher Day is responsible for overseeing box office and all front-of-house duties, and is likely the face you will see on a nightly basis when attending the cinema. Chris graduated with a B.A. in Film from the University of North Texas in 2007, and relocated to Seattle in 2009, inspired by its vibrant film and arts scene. He has worked on various short film projects, both as director and editor, and has written extensively on film theory/appreciation for an online film journal he maintained for years. Chris began volunteering with the Northwest Film Forum in 2010, before coming on board as house manager in 2012.
Email Chris at: chris at nwfilmforum.org
Dave Hanagan - Studio Director
As the studio director, Dave Hanagan manages the education programs, filmmaking equipment facilities and artist support programs. Before moving to Seattle, he studied graphic design at University of Illinois at Urbana-Champaign. Dave has made numerous short films, his most ambitious, Circadia Sees the Moon, premiered at the Seattle International Film Festival and was completed with support from 4Culture, Artist Trust, and the Seattle Office of Arts and Cultural Affairs. With his filmic works, Dave has participated in artist residencies in Belfast, Northern Ireland and Skopje, Macedonia. Since 1997, he has worked as a cinematographer, gaffer, editor and producer on over 50 independent, artistic media projects including Guy Maddin's Brand Upon the Brain!, Webster Crowell's Borrowing Time, and Matt Wilkin's Buffalo Bill's Defunct.
Email Dave at: dave at nwfilmforum.org
Ilana Holmes - Business Manager
Ilana Holmes graduated from New York University with a BA in History in 2005, and has since cultivated extensive experience working in arts administration in both the private sector and with nonprofit institutions. Impressed with the vibrancy and intimacy of the Seattle's artistic community, she moved here in September of 2008. Ilana has since been an active community volunteer, working with 826 Seattle and the Museum of History and Industry.
Email Ilana at: ilana at nwfilmforum.org
Molly Michal - Marketing Manager and Development Associate
Molly Michal is responsible for communications, marketing and outreach work on behalf of Northwest Film Forum, as well as overseeing volunteer and membership programs. Before moving to Seattle, Molly spent 8 years managing arts programs for the British Council USA, an international cultural relations organization. As Arts Manager she developed events and partnerships across artistic disciplines, in collaboration with government, universities, artists and arts non-profits throughout the United States. She studied film and literature at New York University and previously worked for arts organizations in New York including the Museum of the Moving Image and the Institute of Fine Arts.
Email Molly at: molly at nwfilmforum.org

Line Sandsmark - Development Director
Bio coming soon!
Email Line at: line at nwfilmforum.org
Adam Sekuler - Program Director
Adam has brought Northwest Film Forum into a national leadership position in alternative film exhibition, curating individual films, thematic series, director retrospectives and film festivals since 2006. In 2007 he organized a nineteen-film, nationally touing Shohei Imamura retrospective that travlled to nine venues in North America. Since 2008 he's also organized tours of major international films that went without traditional theatrical distribution, through a network of North American film organizations. Films that benefited from that program include Lisandro Alonso's Liverpool, Pedro Costa's Ne Change Rien, Albert Serra's Bird Song and Oliver Laxe's You Are All Captains, to name a few. Before arriving in Seattle, Adam was the programmer for the nation's first and only dedicated non-fiction theatre, The Bell Auditorium. He is also co-founder of Search and Rescue, an ongoing effort to present and preserve discarded archives of 16mm films.

Email Adam at: adams at nwfilmforum.org
Liz Shepherd - Director of Children's Programming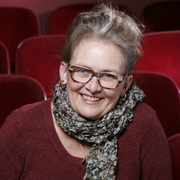 Liz Shepherd curates year-round family film programs at Northwest Film Forum and is the director the annual Children's Film Festival Seattle, the Northwest's largest annual competitive festival of its kind. She is also the curator of REDCAT International Children's Film Festival, which is held annually at Roy and Edna Disney CalArts Theatre in Los Angeles, and she has also curated programs for Asia Society Texas, The New Museum (New York), Asheville International Children's Film Festival (North Carolina), the August Wilson Center for African American Culture (Pennsylvania), ArtsEmerson (Massachusetts) and many other prestigious venues in the United States. Before arriving in Seattle, she was the director of Chicago International Children's Film Festival. She has served on the juries and panels of children's film festivals in Brazil, China, Korea, Russia, India, and Egypt.
Email Liz at: liz at nwfilmforum.org
Portrait photography on this page by the talented Elisa Huerta-Enochian.