Open Script Read [Online]
Our weekly Open Script Read takes place on Tuesdays from 6:30pm to 7:30pm PT.
Meetings will be

hosted virtually

on Zoom

, with occasional in-person exceptions as noted below.
To attend is free, but contributions are appreciated, and help support NWFF during our closure.
Duration: 1h
Instructor: Vivian Hua
About
NORTHWEST FILM FORUM PRESENTS OPEN SCRIPT READ, A VIRTUAL* WEEKLY MEETUP FACILITATED BY NWFF EXECUTIVE DIRECTOR VIVIAN HUA!
Open Script Read provides a nurturing, participatory environment for budding and seasoned filmmakers to support one another in the ongoing practice of screenwriting. Submit 10 pages of your work and participate in a live table-read, where participants will offer feedback to one another.
We are currently seeking new scripts and actors to read roles! Local screenwriters and filmmakers may submit 10 pages of their original work, and one script will be chosen per session.
Submit your script via the form at the bottom of the page if you're a writer, or simply RSVP for the event if you're an actor who wishes to participate.
All are encouraged to attend, even if your script is not being read.
* On August 10th, we will host a special IN-PERSON session dedicated to John Helde's new production, MARCIE'S. Read more below!
---

Vivian Hua 華婷婷
NWFF Executive Director, Filmmaker & Facilitator
Vivian Hua (華婷婷) is a writer, filmmaker, and organizer with semi-nomadic tendencies. As the Executive Director of Northwest Film Forum in Seattle, a Co-Founder of the civil rights film series, The Seventh Art Stand, and Editor-in-Chief of the interdisciplinary arts publication, REDEFINE, much of her work unifies her metaphysical interests with her belief that art can positively transform the self and society. In 2018, she released her narrative short film, Searching Skies–which touches on the controversial topic of Syrian refugee resettlement in the United States–and in 2021, she will begin production on a comedic Asian-American series entitled Reckless Spirits. Vivian is passionate about cultural space, sustainable practices, and finding ways to covertly and overtly disrupt oppressive structures. Learn more at vivianhua.com. 🙂
---
Aug. 10: Special in-person Open Script Read!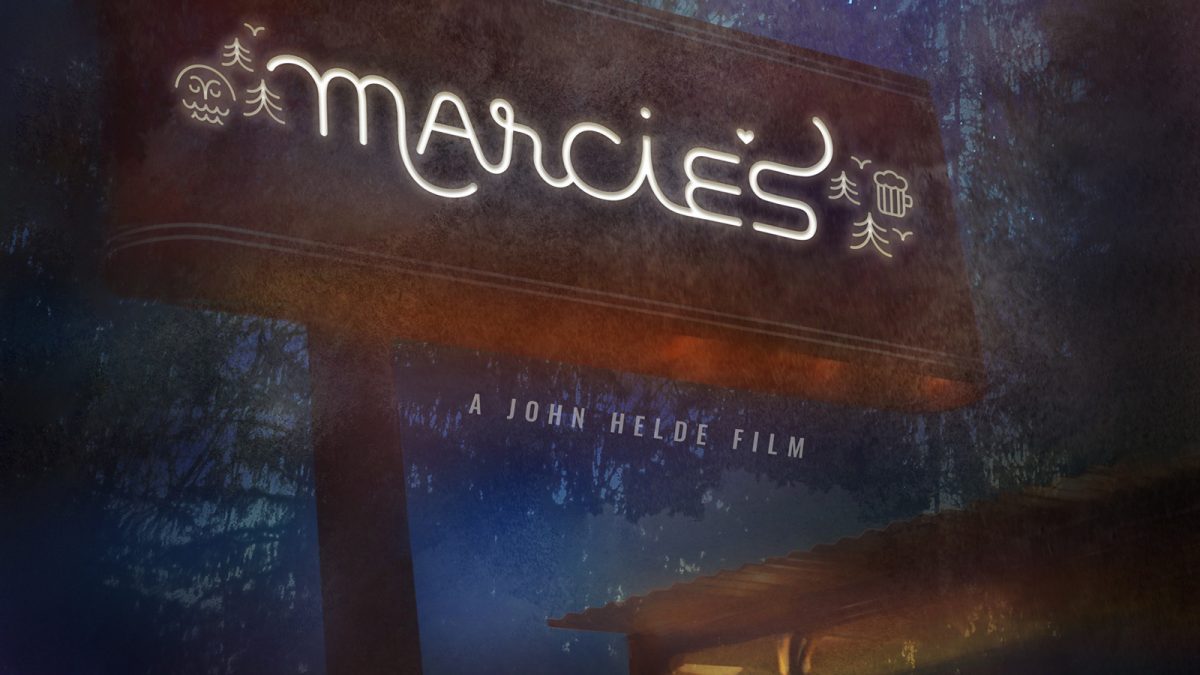 August 10th, join us IN-PERSON for the first public script reading of MARCIE'S, a new comedy/drama feature from director John Helde!
Marcie has a dream: to own Ed's Tavern, where she's bartender and den mother to a community of misfits. But when a developer and an endangered owl begin to unravel her plans, Marcie has to rally her people to take on the forces of big money and save the community.
MARCIE'S starts filming in Fall 2021, with a talented Seattle-area cast and crew. This in-person event includes a talkback with the cast and director about production plans, and info about how you can support the project.
---
EVENT FORMAT
For the first half-hour, participants will hear a live table read of a chosen script.
The remaining half-hour will allow time for constructive feedback.
///
This is a sliding-scale, pay-what-you-can weekly virtual event! Registrants will receive a Zoom meeting invite one hour before the scheduled event, and you only need to RSVP for one session to gain access to all future sessions. You may opt out at any time.
---
---
---