Nocturnal Emissions – Ringu
$13 General Admission
$10 Student/Child/Senior
$7 Member
Hideo Nakata
Japan
1998
1h 36m
About
Regarded as the first film to introduce American audiences to Japanese horror (or "J-Horror"), Ringu is a classic, terrifying story with a simple, ultra-spooky premise; a journalist's investigation of a cursed VHS tape in connection with the death of her niece. Directed by Hideo Nakata (Dark Water), starring Nanako Matsushima (A Story of Love) and Hiroyuki Sanada (The Wolverine, 47 Ronin), this 1998 film was based on a 1991 novel by Koji Suzuki. Ringu utilizes the traditional Japanese legend of the Onryo, a long-haired, vengeful ghost, and the anxiety of the rapid expansion of technology on modern youth.
Imagine, if you will:
The year is 2001. You live in a small Texas town on the outskirts of a major military base. There is still a Blockbuster video in town, Netflix will be introduced to you a year later, streaming is a distant dream. You're 13 and a complete film snob: you know movies. Oh, you KNOW movies. The older boy at the counter, with the long hair and pierced ears, tells you about a new movie called Ringu. It's very scary he says, maybe too scary for a girl like you. You scoff at this idea and wrench the clamshell tape out of his hands. You'll show him! Later that night, in your room, you slide the tape labelled 'HORROR-FOREIGN' in your 13-inch combination TV/VCR/DVD-player. The movie is gritty, almost underwhelmingly underdone. The Matrix has been out for two years by now, and your eyes are getting used to the sheen of CGI-laden movies, but this has none of that. It's a slow-paced, grey-toned movie; the horror is on the edges of the screen, crawling between the alightment and the scrubber heads. You have no idea what is coming next – this isn't Freddy or Jason – nothing is popping out, no one is chasing you – but for some reason it's getting harder to breathe. When the movie ends, you catch your reflection in the black glass of the screen and swear your face looks… off. Distorted somehow. When you wake up in the morning (when did you go to sleep?) you find a long, black hair clenched in your hands. The floor is wet, and in the water is the shape of a child's feet.
Restoration courtesy of Arrow Films and the American Genre Film Archive.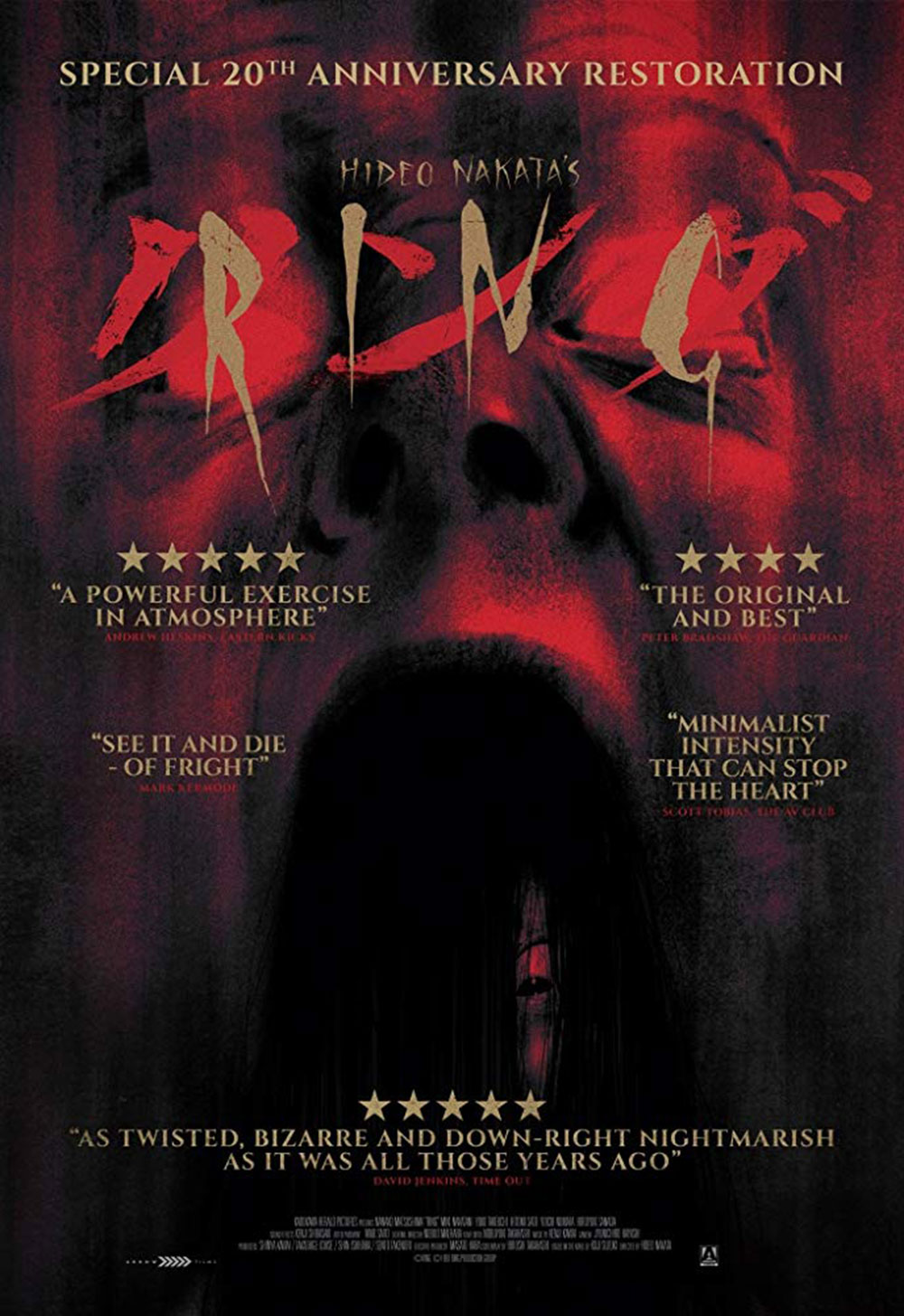 ---

About your host:
Isabella L. Price is a filmmaker, writer, costume designer, podcast host, burlesque performer, and horror film aficionado who currently runs Seattle's only paranormal radio show, Nocturnal Emissions, on Hollow Earth Radio 104.9 FM. Price has held panels and presentations focusing on genre film at conventions like Crypticon, Emerald City Comic Con, GeekGirlCon, PAXWest and New York Comic Con.

---