Indigenous Showcase Featuring Artists from South of the Border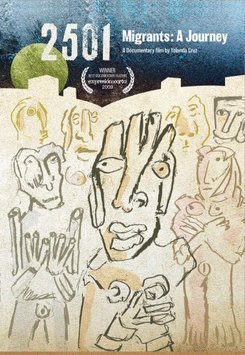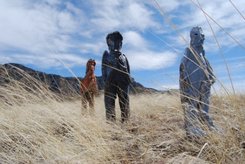 Mar 20, 2010
(Mexico, 2008, 74 min, Spanish and Quechua with English subtitles)
Co-presented by Longhouse Media and National Geographic All Roads Film Project
This Indigenous Showcase features 2501 Migrants: A Journey, directed by Yolanda Cruz, and Danzak, by Gabriella Yepes.
About 2501 Migrants:
To the communities they leave behind, migrants leave hollow footprints of cultural and domestic abandonment in their departure for a brighter future. This documentary is about the response of artist, Alejandro Santiago, to the impact of migration within his own Oaxacan community in rural Mexico. He is struck by what he perceives as a virtual "ghost town" and the reality that Oaxaca has emerged as one of Mexico's leading "exporters of human labor" to the United States. This inspires him to create an installation art project that aims to repopulate his village with life-size clay sculptures as a homage to each individual who left his village. Despite the solemn truth about border crossing, Cruz presents an upbeat vision with this story. Yolanda Cruz hails from the indigenous Chatino community of Oaxaca, Mexico. (54 mins)
Watch the trailer

About Danzak
This story tells of a 10-year-old Nina, whose father, a master of Peru's ancient Scissors Dance, asks her to fullfill his last wish. In Quechua and Spanish with English subtitles. (20 mins)

About Indigenous Showcase
Northwest Film Forum partners with Longhouse Media and National Geographic All Roads Film Project to present a monthly series showcasing emerging talents in indigenous communities. This exciting program exemplifies how Native American and indigenous filmmakers are at the forefront of the industry, successfully establishing a dialogue and creating images that are challenging and changing long established cultural attitudes towards indigenous culture.