2012 Children's Film Festival Seattle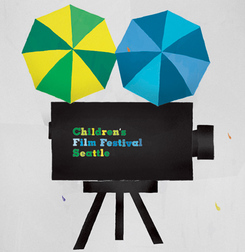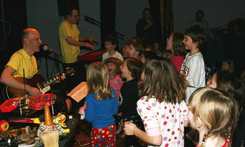 Jan 26 - Feb 05
Northwest Film Forum is getting ready to roll out the red carpet for the 7th edition of Children's Film Festival Seattle — the largest international festival of its kind in the Pacific Northwest.
The ten-day extravaganza celebrates the best and brightest in children's cinema, and includes almost 150 films from all over the world. It's a mind-blowing mélange of live performances, animation, features, shorts and fantastic hands-on workshops, all crafted with care to appeal to the next generation of movie lovers — and their parents.
The fun includes a rockin' pajama party with acclaimed kid rocker Caspar Babypants, and continue the next morning with our traditional yummy pancake breakfast and film smorgasbord. As the festival unreels, programs will include films from USA, Canada, Mexico, France, Latvia, Israel, Japan, Iran, Switzerland, Slovakia, Venezuela, Puerto Rico, the Netherlands, the UK, Australia, Brazil, India, Italy, Vietnam, Columbia, Hungary, Germany, Taiwan, Czech Republic, Russia, the Philippines, Sweden, Norway, and Luxembourg.
It's a one-of-a-kind chance to take a celluloid ride around the globe,
to see films made by acclaimed international filmmakers and
up-and-coming new auteurs. Our programs are inspiring, magical and
definitely not available on Netflix. There are gentle, enchanting
programs for tiny first-time movie-goers, chills and thrills for older,
more adventurous viewers and films that will inspire young people to
find their own way in the world and make a difference.
What better way to spend a chilly day in January or February than to
cuddle up in Northwest Film Forum's cozy cinemas? See the world and feed your mind at Children's Film Festival Seattle!
The complete schedule will be posted at
about booking field trips.
Calling all critics! To find out more about serving on the festival's
prestigious children's jury, made up of kids aged 8 to 12, contact