Scriptless in Seattle: A Conversation with Lynn Shelton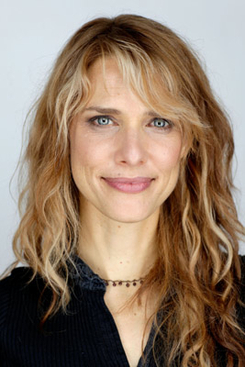 Nov 28, 2011
Writer/Director Lynn Shelton's latest feature film, Your Sister's Sister (which premiered at this year's Toronto Film Festival and has a theatrical release date of June 2012), was created without the use of a traditional script. Shelton's previous three projects (My Effortless Brilliance, Humpday, and $5 Cover Seattle) were all created in a similar fashion. Shelton will present clips from these works, and discuss the unique elements of her highly collaborative filmmaking process, including how she develops and writes these stories, how she and her actors work with improvisation on set, and how the final project comes together in the edit room.

Lynn Shelton was a stage actor until she entered graduate school in photography at the School of Visual Arts, where she became an editor and experimental filmmaker. Her first narrative feature as a writer/director, We Go Way Back, won the Grand Jury Prize at Slamdance in 2006. Her second, My Effortless Brilliance, earned her the Acura Someone to Watch Award at the Independent Spirit Awards. Humpday, her third feature, was awarded a Special Jury Prize at Sundance as well as the John Cassavetes Award at the Independent Spirit Awards. Your Sister's Sister premiered at the 2011 Toronto Film Festival. Its theatrical release is set for June 2012.

This event is co-sponsored by the City of Seattle Mayors Office of Cultural Affairs and by 4Culture.