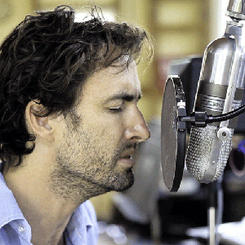 Feb 17, 2012
(Xan Aranda, 2011, USA, HD, 81 min
Director In Attendance. Followed by an opening night party!
Online tickets are sold out. Tickets will be availabe at the door. Box office opens at 7:30.
Sponsored by Easy Street Records
Filmed in the final months of Andrew Bird's grueling 165-date tour, Andrew Bird: Fever Year emerges as a concert documentary as much about Bird's creative process as the performances shown. Featuring inside looks into Bird's studio barn and electronic looping process, rehearsals and revision, the film delicately portrays how Bird makes music. This is a portrait of an artist dedicated to his craft, gracious to his audience and unceasingly elated with life. Includes performances with collaborators Martin Dosh, Jeremy Ylvisaker, Michael Lewis and Annie Clark of St. Vincent.

"Bird is inspired to make music by everything he does, and one might hear the city in his intricate loops and the country in his drawn-out chords…This rare glimpse into Bird's life leaves an inspiring impression, not only to be firmly committed to what excites and intrigues us, but also to keep on chasing the ghost that we wake up with each morning." —Ian Erickson-Kery, The L Magazine

Screens with
The Shrine / An Argument
(Sean Pecknold, USA, 2012, HD, 8min) Beautiful animation set to the music of Fleet Foxes.