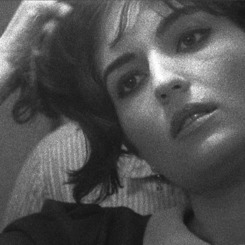 Feb 23, 2012
(Alex Ross Perry, 2011, USA, Blu-ray, 83 min)
The Color Wheel is a two-person show, a black-and-white comedic symphony of disappointment and forgiveness. Co-writer Carlen Altman and director Alex Ross Perry star as mutually detesting siblings on a road trip. Perry describes the film as "resting uncomfortably somewhere between the solipsistic, unrepressed id of late Jerry Lewis, the confrontational pseudo-sexual self-loathing of Philip Roth and the black and white diners, motels and loners of Robert Frank's America." It's the latest American film to drolly capture the mood of a generation caught in deferred adulthood.

Screens with
Night Falls on Jack and Cleo
(Karn Junkinsmith, 2011, USA, HD, 20 min) Jack and Cleo are still together and unhappy and the gypsies are still harassing them as they navigate their urban world.