The Love Song of R. Buckminster Fuller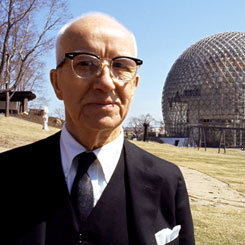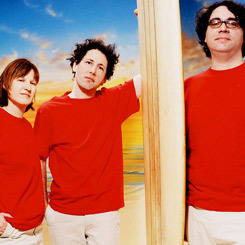 Sep 11, 2012
Academy Award-nominated filmmaker Sam Green (The Weather Underground) brings his live documentary The Love Song of R. Buckminster Fuller to Seattle's Moore Theatre, featuring an original live score composed and performed by the experimental indie band Yo La Tengo.

>>Buy Tickets Online!
The performance is a follow-up to Green's internationally-acclaimed live film Utopia in Four Movements, which premiered at the 2010 Sundance Film Festival. This new work features the same unique combination of film clips and live music, as Green's in person cinematic narration draws inspiration equally from old travelogues, the Benshi tradition, and TED talks.
The Love Song of R. Buckminster Fuller traces the career of twentieth-century futurist, architect, engineer, inventor, and author R. Buckminster Fuller (1895–1983). An early proponent of environmental stewardship, Fuller spoke persuasively about contemporary design and architecture's ability to tackle issues of sustainability and conservation, and to stimulate radical societal change. From his proposed floating city in San Francisco Bay to his infamous Dymaxion Car (which could transport eleven passengers at once with a fuel efficiency of thirty miles-per-gallon), Fuller's ideas were ahead of their time, and joined the popular consciousness alongside other moments of cultural revolution including the Merry Pranksters, Stewart Brand and the Whole Earth Catalog, avant-garde design collective Ant Farm and others.

Buckminster Fuller is perhaps best known for his association with the geodesic dome. Seattle was the home to two geodesic domes that were designed by a former student of Fuller's named T.C. Howard for the 1962 World's Fair: the Laser Dome (originally called the "Boeing Spacearium"), and a geodesic dome used as the Ford Motor Company's Fair exhibit building. The Laser Dome theater is still part of today's Pacific Science Center; after 1962, Ford used its dome exhibit building repeatedly until it was eventually relocated to the Edmonds waterfront and dismantled in the 1970s. For many years Fuller was a regular guest lecturer at the University of Washington, and his cousin Dr. Richard E. Fuller was the founder of the Seattle Art Museum and served as its director for 40 years, until 1973.
Despite his sometimes off-the-wall projects, Fuller's long-lasting influence grew in part because he was profoundly interested in other people; his belief in art's ability to improve lives and relieve human suffering seems both prescient and hopeful. The Love Song of R. Buckminster Fuller puts the man's utopian ideals front and center, as it explores how we transcend the boundaries of our individual lives to connect with something larger and more equitable.