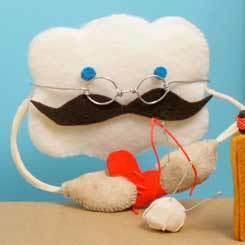 Jan 26 - Feb 02, 2014
Fly away to a wonderland of international animation created for the festival's youngest moviegoers! These short films are full of eye-popping color, catchy tunes and sweet stories that will take parents and kids to the moon and back.
Alimation (Alexandre Dubosc, France, 2011); Papa Cloudy (Akiko McQuerrey, USA, 2012); My Little Chicken (Jeremy Diamond & Alex Hawley, USA, 2011); Love Affair with the Sun(Lim Dong-in, Seo Seol-lim, Korea, 2012); Birthday Party (Denis Seleznyov, Ukraine, 2013); Mira's Night (Elyse Kelly, USA, 2011); On the Wing (Vera Myakisheva, Russia, 2012); Miriam's Kite (Riho Unt, Estonia, 2013); Sky Color (Peter H. Reynolds, John Lechner & Gary Goldberger, USA, 2012); Kind Moon (Nazanin Sobhan-Sarbandi, Iran, 2012); Twins in Bakery (Mari Miyazawa, Japan, 2012); Snowflake (Natasha Chernishova, Russia, 2012); Snowball(Tess Martin, USA, 2013); Into Spring (Udo Prinsen, The Netherlands, 2012); Martina (Urko Mauduit, Spain, 2013); Subway Train (Garrett Davis, USA, 2011).
For ages 3+. One Russian film has subtitles.