100 Years after Birth of a Nation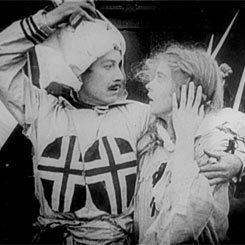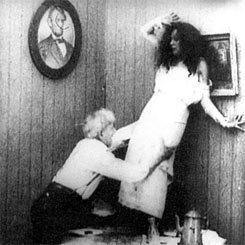 Apr 13, 2015
One hundred years ago this month, Birth of a Nation began its notorious, heralded, and notoriously heralded life in the canon of American cinema. D.W. Griffith's Civil War epic debuted in a cinematic christening of the White House, as the first film to be screened in the epicenter of presidential power (President Wilson's oft-quoted alleged takeaway: "It is like writing history with lightning.").
Rife with such crystallized racism that the Ku Klux Klan deployed it for recruiting new members, historians, critics and film professors have nevertheless long sung Birth of a Nation's technical praises, pointing to its innovative development of panoramic and panning shots.
White audiences flocked to see the film in theaters, while African Americans paid the price of its popularity: in one case a white man in Indiana murdered a black teen after watching it.
A few years later, Oscar Micheaux, the first African American director to receive major recognition, presented his response in the form of Within Our Gates, an explicit critique of racial violence systematically perpetrated against blacks.
In this compilation of scenes and commentary from both films, Charles Mudede (The Stranger) will present on Birth of a Nation, and Zola Mumford (Langston Hughes African American Film Festival) will discuss Micheaux's follow-up, Within Our Gates.