Classy Credits: An Evening with Jennifer Roth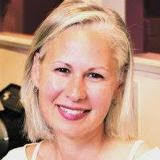 Aug 10, 2015
Free Event with Industry Vet!
After party to follow!
From craft service to the road to the Oscars, Jennifer Roth has done (and seen) a great deal as a line producer. Tonight she divulges tales and tips from an illustrious career of making movies happen. Her wide-ranging credits reflect a producer's toolkit shaped by budgets both large and small. This conversation will touch upon the tenets of good storytelling with a tight budget, the pursuit of a director's vision with limited resources, and the creative upside of encouraging a culture of "no." After sharing stories from Seattle and beyond, we'll move into the lobby for drinks and music for a proper send-off before Jennifer's return to NYU Abu Dhabi.
Jennifer Roth is a veteran of the film industry. Her line producer credits include Laggies & Your Sister's Sister (with Seattle's own Lynn Shelton) What Maisie Knew, World's Greatest Dad, Smart People, The Squid and the Whale, the soon to be released Blood Father starring Mel Gibson and most notably Darren Aronofsky's Academy Award nominees Black Swan & The Wrestler, which won the Golden Lion at the Venice Film Festival in 2008. Her early production credits include Smoke, Jim Jarmusch's Deadman and The Crow.
Ms. Roth currently curates a complicated life between her family in Seattle WA, a teaching job in Abu Dhabi and New York where she is also based as a filmmaker. She is currently a member of the Scarecrow Project Advisory Board, she is a past board president of the Northwest Film Forum, recipient of the 2011 Mayor's Award for Outstanding Achievement in Film, and in 2013 she was the Queen of Seafair.
She has a very patient husband and daughter.