Shifting the Conversation about Reproductive Freedom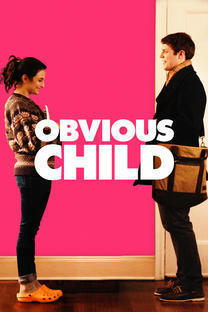 Nov 15, 2015
Panel Discussion & Screening of 'Obvious Child'
Sponsored by Big Mario's
This event is also a fundraiser for Pro Choice Washington, Surge NW and #SYA organization. TICKET INFO
Support SYA by giving to the Indiegogo campaign!
#ShoutYourAbortion is an online movement that supports women's reproductive rights and shifts the conversation about abortion. Founders and Seattleites Amelia Bonow and Lindy West sparked #ShoutYourAbortion by emboldening women to share their personal stories, support one another, and advocate for invaluable resources like Planned Parenthood. Thousands have joined the online community since late September and the movement has received worldwide attention.
Join us for a screening of short videos about SYA and Gillian Robespierre's film Obvious Child, followed by free pizza and a conversation with Amelia Bonow, Rachel Berkson (NARAL Pro-Choice Washington), Cienna Madrid, Yong Chan Miller (Executive Director of SURGE NW) and Lesley Hazleton about this important moment of cultural change for women's reproductive rights in the United States.
Call for Videos
In the spirit of sharing personal stories through #SYA, we are calling for super short videos (less than 2 minutes) as part of Citizen Minutes, Northwest Film Forum's community video project. Citizen Minutes asks the question: what if you had one minute to capture on video a topical story or issue that you care about? All genres, stories, and styles are welcome. See an example of a #SYA Citizen Minute here. The video submissions will be posted online and a few will be screened in the theater at the event on November 15th.
To submit, send your video as a H.264 MP4 or MOV. file, along with a one sentence description and director name to [email protected] by November 11th.
More about SYA:
http://www.thestranger.com/blogs/slog/2015/10/13/23006682/guest-editorial-by-amelia-bonow-what-have-i-learned-since-i-started-shouting-my-abortion-we-need-to-keep-shouting
http://jezebel.com/amelia-bonow-explains-how-shoutyourabortion-just-kicke-1732379155?dfp_instream_video_viewability=20&adzone=redirect&utm_expid=66866090-57.ogTKxhToQfiBdvYxi2nmXQ.1
Obvious Child
(Gillian Robespierre, 2014, United States, Blu-Ray, 90 min)
Heralded as one of the best independent films of 2014, and one of the first films to tackle the topic of abortion with such emotional and cultural competency,Obvious Child stars comedian Jenny Slate as a young woman who must navigate the murky waters of adulthood after her fling with a graduate student (Jake Lacy) results in an unplanned pregnancy.