MEMORY Presents: Program No. 2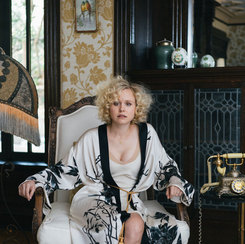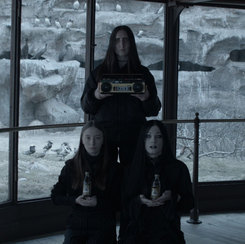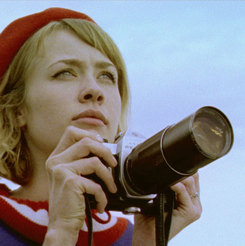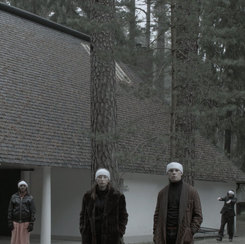 Oct 06, 2016
Free event! Curators in attendance!
RSVP here
MEMORY presents Program No. 2, an exclusive collection of short films by award winning and emerging filmmakers. This roughly 90-minute, one-night-only event consists of a mix of never before seen short films as well as festival favorites from New York Film Festival, SXSW, AFI Docs, and more. This is the 2nd edition of this now annual event put together by filmmaker-driven studio MEMORY. Program No.1 toured in the fall of 2015 in select cities across North America (Toronto, Montréal, Los Angeles, New York) and featured films from filmmakers such as Robert Eggers, Pippa Bianco, Khalil Joseph, Patrick Brice & Sammy Harkham, Carson Mell and Celia Rowlson-Hall.
A must-see for independent film lovers, this year's program features new films from exciting next-generation filmmakers Janicza Bravo, Sam Kuhn, Zia Anger, Matthew Lessner, Elizabeth Lo, David Raboy, Sam Kristofski, and Romain Gavras and star Alison Pill, Lola Kirke, Rosanna Arquette, Kelly Rohrbach, Caley Jones, Mac DeMarco, and more.
This year
MEMORY
is partnering with NY + Paris based online cinema site
LeCiNéMaClub.com
who will program one short film in each stop of
Program 2
's North American tour. Upcoming dates for Montréal, New York City, Miami, Los Angeles and more will be announced at
memory.is/news
For a limited time only
Program No. 1
is streaming exclusively on Vimeo On Demand. You can stream the program and get more info plus bonus content
here
.
Program No. 2 includes the following films:
Woman in Deep - Directed by Janicza Bravo (Exclusive)
Janicza Bravo has just recently wrapped principal photography on her debut feature Lemon starring Brett Gelman, Judy Greer, and Michael Cera. Her previous short Gregory Goes Boom, also starring Cera, won the Special Jury Award at Sundance in 2014. This is her latest short film which premiered at SXSW 2016 and stars Canadian actress Alison Pill.
Möbius - Directed by Sam Kuhn (World Premiere)
Sam Kuhn's debut documentary
Finding Truelove
world-premiered at Hot Docs in 2012. His latest short film, shot in Toronto on 35mm film by acclaimed Director of Photography Evan Prosofsky, is a mix of thriller, horror, romance and dance, all in an odd high-school setting. Produced by: Lion Attack Pictures • Site:
samkuhn.us
My Last Film - Directed by Zia Anger (Exclusive)
Zia Anger's short films have played at prestigious festivals around the world including Locarno, New Directors / New Films, AFI, and New York Film Festival. She was also recognized as one of the
"25 New Faces of Independent Film"
by
Filmmaker Magazine
in 2015. Her latest short film stars Lola Kirke, Kelly Rohrbach, Mac DeMarco and Rosanna Arquette. Site:
ziaanger.com
In Anticipation of the Unexpected - Directed by Matthew Lessner (World Premiere)
Matthew Lessner's first feature film,
The Woods
(2011) premiered in the New Frontier section of the Sundance Film Festival. His award-winning short films (2005's
Darling Darling
starring Michael Cera, 2007's
By Modern Measure
, 2014's
Chapel Perilous
) have collectively screened at over 100 film festivals worldwide, including Sundance, where
Chapel Perilous
won the Audience Award. Lessner's latest project is an ongoing series of short absurdist interludes played at random along each stop of the tour. Site:
montelomax.com
Beach Week - Directed by David Raboy (Presented by Le CiNéMa Club)
David Raboy graduated from New York University's Tisch School of the Arts for film, where he made his thesis film,
The Giant
, a selection of the Locarno, Clermont-Ferrand, and Jeonju film festivals. His latest short,
Beach Week
, also premiered at Clermont-Ferrand and went on to win Best Fiction at the 24th Curtas Vila do Conde Film Festival. Raboy is currently in development on his debut feature based on
The Giant
. Produced by: Bogie • Site:
david-raboy.com
Bisonhead - Elizabeth Lo (Exclusive)
Elizabeth Lo is a documentary director whose work has been broadcast nationally and showcased at festivals and venues around the world, including the Sundance Film Festival, New York Times Op-Docs, Hot Docs, AFI Docs, BAMCinemafest, and PBS' POV. Elizabeth was named one of the
"25 New Faces of Independent Film"
by
Filmmaker Magazine
in 2015. Her latest documentary short follows a family of Ponderai Native Americans as they embark on a controversial journey through Yellowstone to exercise their treaty Hunting Rights. Site:
elizabeth-lo.com
Zieri Cosmo - Directed by Sam Kristofski (World Premiere)
This New Zealand filmmaker's latest is the beginning of an episodic story drenched in nostalgia. Shot on 16mm film, the first episode involves a search for UFOs and stars musician Connan Mockason.
Program No. 2
will be the unveiling of the debut episode. Site:
vimeo.com/kristofski
Gosh • Jamie XX - Directed by Romain Gavras
Romain Gavras has created seminal pieces for some of the world's most important musical artist such as Justice, M.I.A, Kanye West & Jay-Z to name a few. His debut feature
Our Day Will Come
, starring Vincent Cassel, premiered at TIFF in 2010. In his latest, Gavras creates an unforgettable visual companion to the the hit "Gosh" from Jamie XX 2016 Grammy-Nominated Album
In Color
. Produced by: Inconoclast + Apple Music • Site:
vimeo.com/gavras
****
About MEMORY Presents : Program Series
The
MEMORY presents: Program Series
is a traveling short film series curated by
MEMORY
, with the goal of bringing exciting, emerging filmmakers to new audiences. In the fall of 2015 the first edition of this program traveled across major North American cities, exposing these cinematic achievements to tastemakers and film lovers alike. 2016
MEMORY Presents
brings audiences a second program of short films. Site:
memory.is/presents