Red Riding Trilogy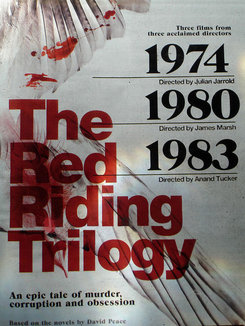 Red Riding Trilogy
FEBRUARY 26–MARCH 4, 2010
This acclaimed British trilogy is a condensed version of David Peace's quartet of cult-noir novels. While largely a fictionalized account of the Yorkshire Ripper's murderous rampage against women and young girls in the 1970s and '80s, the films effectively mix fact and fiction while exploring police corruption and the modern city's seedy underbelly. Each film was made with a different director, but Tony Grisoni, known in part for his work with Terry Gilliam, adapted and wrote all three. After screening on British TV, the trilogy has become a unlikely darling of the festival circuit, and negotiations are already underway for an American remake directed by Ridley Scott.
"Red Riding…is, collectively, the greatest thing I've seen since I discovered the first season of Twin Peaks on DVD." —Cinematical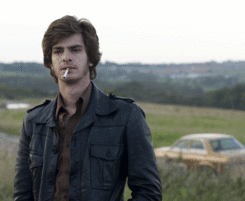 Seattle Premiere
Feb 26 - Mar 04, 2010
(Julian Jarrold, UK, 2009, 35mm, 102 min)
Nineteen Seventy-Four starts with the fruitless investigations of newspaper correspondent Eddie Dunford (Andrew Garfield) into the latest missing person case assumed to be associated with the Yorkshire Ripper.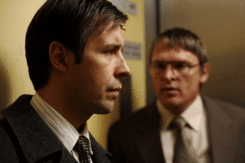 Seattle Premiere
Feb 26 - Mar 04, 2010
(James Marsh, UK, 2009, 35mm, 93 min)
In Nineteen Eighty the narrative focus shifts to the covert investigations of the Yorkshire police handing the Ripper cases, conducted by an outsider to the department, Peter Hunter (Paddy Considine). Ever deeper layers of corruption and betrayal are unearthed as Hunter's investigation proceeds, coming to a shocking conclusion.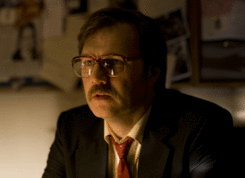 Seattle Premiere
Feb 27 - Mar 04, 2010
(Anand Tucker, UK, 2009, 35mm, 100 min)
Like the two preceding films, Nineteen Eighty-Three gains as much from its stellar cast of new and known talent as from its gripping plot and the stylistic construction of the film's grim atmosphere.