Pan Chan-Wook's Vengeance Trilogy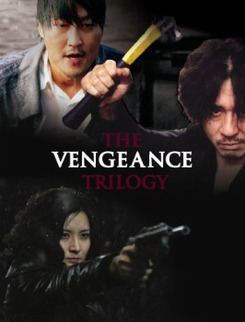 Pan Chan-Wook's Vengeance Trilogy
March 7, 2010
Co-Presented by Scarecrow Video
Though he first gathered attention for his comparatively subdued thriller Joint Security Area (2000), an enormous hit in his native South Korea, writer and director Park Chan-Wook has since emerged as a world-cinema master with three visionary, violent, and equally popular revenge sagas. Created between 2002 and 2005, these powerhouse films have together been dubbed by international critics as "The Vengeance Trilogy." Though each tells a separate, unrelated story,

Sympathy for Mr. Vengeance, Oldboy, and Lady Vengeance share Park's distinctive auteurist touch, identifiable by a unique blend of ironic humor and blood-curdling horror. Comic book stories with elements of classical tragedy, the films feature morally ambiguous but fascinating protagonists who discover the true nature of evil.

Park is the rare contemporary filmmaker who has found a way to innovate with digitally created imagery while maintaining an emotional center. His expressionistic and frequently hallucinatory spaces, as well as his handling of suspense, has earned him comparisons with Alfred Hitchcock. Screening just before the release of the DVD box set, NWFF audiences will be able to see all three of these deliriously beautiful, pulse-pounding thrillers in their original 35mm wide-screen formats.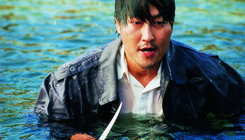 Co-Presented by Scarecrow Video

Mar 07, 2010
(Park Chan-Wook, South Korea, 2002, 35mm, 129 min)
The trilogy begins with Sympathy for Mr. Vengeance when Ryu, a young, unemployed deaf-mute, sells his kidney on the black market in order to pay for his older sister's life-saving transplant.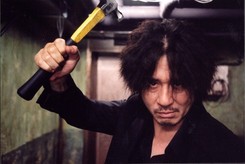 Mar 07, 2010
(Park Chan-Wook, South Korea, 2003, 35mm, 120 min)
In Oldboy a man is kidnapped, drugged and held prisoner in a nondescript room for 15 years. Suddenly freed, he seeks the reasons behind his torture. His search only leads him toward the shocking truth via an even more tangled and perverse path mapped out by his mysterious persecutor.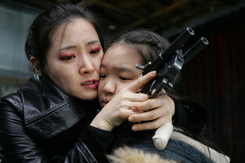 Mar 07, 2010
(Park Chan-Wook, South Korea 2005, 35mm, 112 min)
Lady Vengeance, the last installment of the trilogy, tells of the beautiful but tough-as-nails Lee Geum-ja, who is imprisoned for 13 years for allegedly kidnapping and murdering a young boy. While in jail, Geum-ja sets about befriending her cellmates in order to use them in an elaborate revenge plot against the former mentor who put her behind bars.