Patricio Guzman's Chile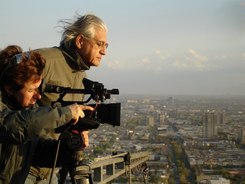 Patricio Guzman's Chile
APRIL 1-7

"A country without documentaries is like a family without a photo album." —Patricio Guzman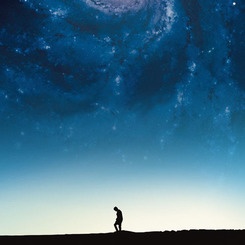 Seattle premiere!

*Please note updated showtimes
Apr 01 - Apr 07, 2011
(Patricio Guzmán, France/Germany/Chile, 2010, 35mm, 90 min)
Veteran Chilean director Patricio Guzmán (Allende) continues to find new and extraordinary ways to never forget the harsh brutality of the Pinochet regime. Using the vast Atacama Desert, its astronomical musings and its archeological and anthropologically pristine treasures as the latest entry, Guzman's Nostalgia offers up the most varied discussion of Chile's haunted past yet. A blend of science, philosophy, and politics, this urgent documentary is about the act of looking, which after all is the foundation of cinema.
"3 1/2 stars: archaeology and architecture to form a resonant reflection upon the preservation of memory...."Nostalgia" states [director Guzman's] case so beautifully that even skeptical physicists will be thoroughly convinced." —Seattle Times
"Beautiful, dreamy, and slow...A cinematic poem about the history of Chile and the history of the universe." —The Stranger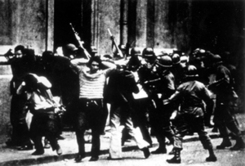 Please note updated showtimes
Apr 02 - Apr 03, 2011
(Patricio Guzmán, Chile, 1976-78, DigiBeta, 330 min)
Internationally hailed as a powerful historical portrait of the passions of a people divided and a nation on the brink of civil war, The Battle of Chile chronicles the tumultuous last months of Salvador Allende's Popular Unity government (1970-1973) in Chile. The Equipo Tercer Año, the Chilean filmmaking team led by Patricio Guzmán which photographed and assembled this three-part, four-and-a-half-hour epic documentary, offers the viewer the vivid experience of being thrust into the midst of a society in crisis.