Outlaw: Jean Genet on Film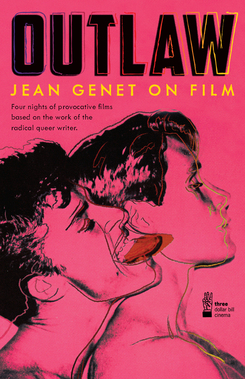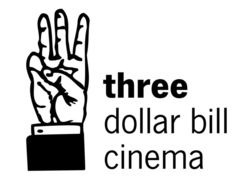 Outlaw: Jean Genet on Film
APRIL 7-30
Presented by Three Dollar Bill Cinema

Three Dollar Bill Cinema presents Outlaw: Jean Genet on Film, four nights of provocative film classics based on the work of the radical queer writer, at Northwest Film Forum in April. Don't miss these rarely seen prints showcasing Jean Genet's brilliant satire and celebration of beauty in evil. From prisons to mansions, bordellos to back alleys, prepare for a wild journey though power dynamics, shocking desires, and struggles against oppression.
Screenings will take place April 7, 16, 21, 30. All films at 7pm, at Northwest Film Forum (1515 12th Avenue, Seattle)
$12 General, $10 Three Dollar Bill Cinema Members, $40 series pass
For more information and tickets: www.threedollarbillcinema.org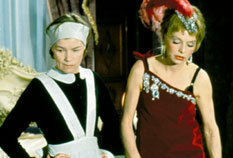 Co-presented by Three Dollar Bill Cinema
Apr 07, 2011
(Christopher Miles, 1974, 95 min)
Susannah York (The Killing of Sister George) stars with Glenda Jackson in this bizarre sadomasochistic romp. Through role-play, the two maids fantasize about killing their employer, but who will be the ultimate victim?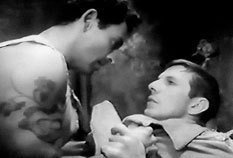 Co-presented by Three Dollar Bill Cinema

Not available on video!
Apr 16, 2011
(Vic Morrow, 1966, 88 min)
Promoted as "the strangest triangle ever filmed," this rarely screened film version of Genet's first play stars Leonard Nimoy, Paul Mazursky, and Michael Forest as three prisoners battling for affections behind bars.
NOT AVAILABLE ON VIDEO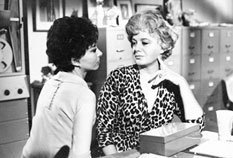 New 35mm print!
Apr 21, 2011
(Joseph Strick, 1963, 84 min)
Shelley Winters runs the show in a brothel where wild fantasies are fulfilled as a very real political revolution rages outside. Lee Grant, Peter Falk, and Leonard Nimoy also star in this Academy Award nominated film.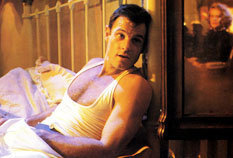 Co-presented by Three Dollar Bill Cinema
Apr 30, 2011
(Rainer Werner Fassbinder, 1982, 108 min)
The final film from groundbreaking German director Rainer Werner Fassbinder, this provocative work follows a muscular French sailor's surreal sexual adventures in a seedy seaport.