Jan Svankmajer: The Surreal Puppet Poet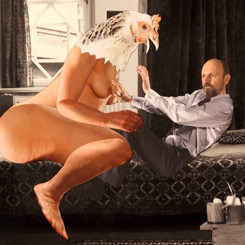 Jan Svankmajer: The Surreal Puppet Poet
JUNE 15-21, FRIDAY-THURSDAY

Sponsored by the Center for Czech Education and Culture
If Hieronymous Bosch had mounted puppet shows, he would have created something like the macabre dream world of Jan Svankmajer, one of the most dazzling film artists of our time whose fans include Terry Gilliam and Tim Burton. Born in 1934 in Prague, Svankmajer received a puppet theater as a Christmas gift when he was eight, launching his lifelong obsession. Using painstaking stop-motion animation, he has created dozens of shorts and six unsettling feature films.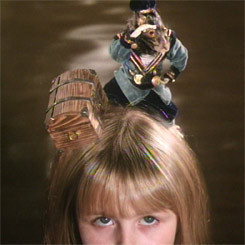 Jun 15, 2012
(Jan Svankmajer, Czechoslovakia, 1989, 35mm, 86 min)
The first of Svankmajer's feature films, Alice surprised viewers with the surrealist storytelling that would become his hallmark. Svankmajer's ability to create scenes both gothic and funny is the perfect fit for documenting a child's adventures in Wonderland. In his adaptation, a little girl emerges from the rabbit hole as a doll and discovers a world with a changing landscape.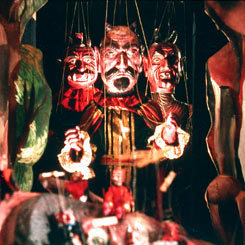 Jun 16, 2012
(Jan Svankmajer, Czech Republic, 1995, 35mm, 97 min)
A gentleman exits the subway and chances upon an enigmatic map, following it to a theatre where puppets act out Goethe's Faust with hilariously grotesque emphasis. The cast includes clay sculptures and marionettes carved by Svankmajer himself. Be prepared for armies of insects and tirades in demonic tongues, in the strangest and slimiest adaptation of Faust to date.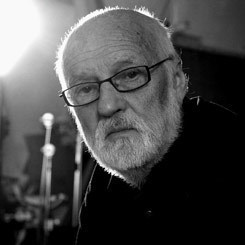 Jun 17, 2012
(Jan Svankmajer, Czech Republic, Various Years, 35mm, 153 min)
Fans of Jan Svankmajer's feature films won't want to miss this collection of his early shorts. Come see the animated films that first showcased Svankmajer's bizarre and unparalleled breadth of imagination.
Jun 18, 2012
(Jan Svankmajer, Czech Republic, 1996, 35mm, 87 min)
When a film's credits thank Sigmund Freud and the Marquis de Sade for their "professional expertise," questions of sexual repression are going to be on the table. Svankmajer's first live action feature employs neither nudity nor dialogue in its exploration of six "normal" citizens. As the film gallops down parallel storylines, it asks: what would our sexualities look like if shame were not imposed upon us?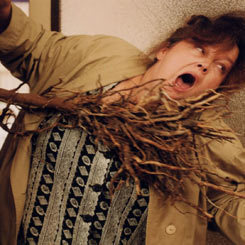 Jun 19, 2012
(Jan Svankmajer, Czech Republic, 2000, 35mm, 132 min)
Little Otik revives an Eastern European folk story about a man who carves a root into the shape of a baby as a gift for his infertile wife. When she pretends to give birth, it comes alive, and soon its indiscriminate appetite makes its parents wonder whether they wouldn't be better off childless.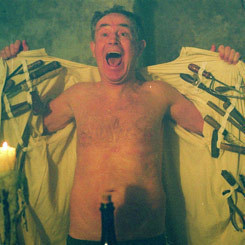 Jun 20, 2012
(Jan Svankmajer, Czech Republic, 2005, 35mm, 118 min)
This startling film turns the idea of madness upside down. Jean, whose greatest fear is imprisonment in the madhouse where his late mother was committed, is invited by a friend to experience a new sort of asylum. We follow Jean as he descends into a mental hospital where the staff is behind bars and the inmates run free, in an adventure that blurs the often political lines between madness and sanity.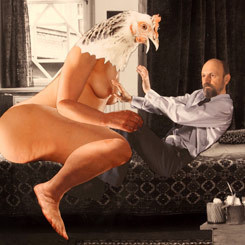 Jun 21, 2012
(Jan Svankmajer, Czech Republic, 2010, 35mm, 109 min)
Jan Svankmajer is back with the most unpretentious mind-bender you'll ever find in the romantic comedy section. At the beginning of Surviving Life, the director apologizes for the film's mix of live action and paper animation and then launches into the story of a middle-aged office worker who meets the woman of his dreams in his dreams. The character's dilemma beckons the viewer to choose one reality or another, tempering our confusion with delight.