Miloš Forman's Formative Films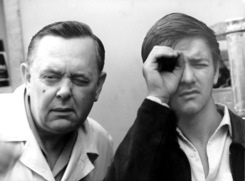 Miloš Forman's Formative Films
SEPTEMBER 16 – OCTOBER 1, 2008

Miloš Forman is typically associated with the celebrated and award–winning films he has made in the United States over the past 30 years. Lesser–known is that he kick–started the Czech New Wave with his affecting and humorous satires of daily life. Northwest Film Forum is proud to present his early films to Seattle audiences. In addition to garnering international attention, his subversive films also drew the attention of the Soviet authorities. Forman's work is permeated with an anti–authoritarian spirit as well as by lucid representations of humanity. These films illustrate a thread that appears throughout Forman's work-that of rigid political and social systems begging for rebellion.

This touring retrospective was organized originally by Jytte Jensen, Curator, Department of Film, The Museum of Modern Art, NY, with the kind collaboration of the Czech Center New York; the National Film Archive, Prague; and Irena Kovarova, Independent Film Programmer and Tour Manager. All films are in Czech with English subtitles, except Taking Off, which is in English.

Series pass $20/NWFF members, $25/general

Sponsored by UW Russian and East European Studies and UW Department of Slavic Languages and Literatures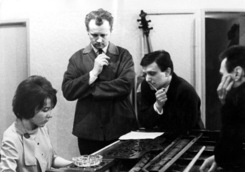 Sep 16 - Sep 17, 2008
(Miloš Forman, Czechoslovakia, 1963, 35mm, 77 min)
New 35mm print!

Forman's rarely screened early film is composed of two short films: Audition and If There Were No Music. The former is about Czech provincial life and amateur music–making and is considered one of the films that launched the Czech New Wave. The second is a faux documentary of several talent auditions, providing a snapshot of Czech life in the Bohemian 1960s. The pair are set to a stirring soundtrack of Czech pop, folk, and classical music.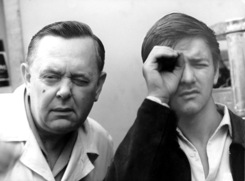 Sep 16 - Sep 17, 2008
(Miloš Forman, Czechoslovakia, 1964, 35mm, 85 min)
New 35mm print!

Miloš Forman's first fully fictional feature is a funny, astutely observed, affectionate comedy about a disenchanted 1960s Czech teenager. Peter works as a trainee supermarket detective, clashes with his conservative father, and pines for the local tomboy. Forman employed non–professional actors, improvisation, and real locations to breathe new life into Czech cinema, and this charming, anti–authoritarian movie won the Czechoslovak Film Critics' prize.
"After two shorts in which he gave documentary material fictional form, Forman gave his fictional material documentary form." –The Holt Foreign Film Guide
Sep 23 - Sep 24, 2008
(Miloš Forman, Czechoslovakia, 1965, 35mm, 88 min)
New 35mm print!

Forman's breakthrough film, a commentary on the perils of totalitarianism, follows the everyday life and sexual fumbles of a naive teenage girl in a dreary town. A cornerstone of the Czech New Wave, the film grapples with the realities of injustice and disillusionment, yet its international popularity was due in part to the optimism and tenderness of its outlook.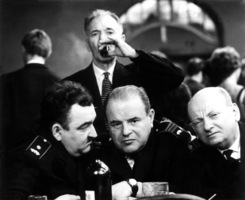 Sep 23 - Sep 24, 2008
(Miloš Forman, Czechoslovakia, 1967, 35mm, 71 min)
New 35mm print!

Miloš Forman's final Czech film is his funniest and most savage. A satire on petty bureaucracy, the movie chronicles a provincial firemen's ball that goes horribly awry. When it was first released, 40,000 Czech firemen resigned in protest over its unflattering depiction of their profession.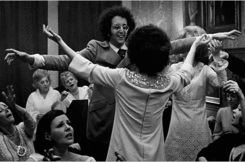 Sep 30 - Oct 01, 2008
(Miloš Forman, USA, 1971, 35mm, 93 min)
In this dark, affectionate satire, a husband and wife embark on a wild–goose chase after their runaway daughter and wind up experimenting with the lifestyle of youth counterculture. In his first film after migrating to the U.S. in the wake of the Soviet crackdown, Forman offers a fresh, idiosyncratic perspective on his adopted country.