Dream Screen: Three by Miyazaki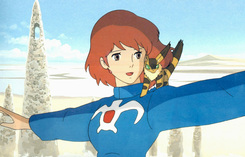 Dream Screen: Three by Miyazaki
JUNE 24 - AUGUST 26, 2008
What better time than summer to bask in the glorious sunshine of Hayao Miyazaki's artistry, filled with brave children, epic adventures, enormous insects, unexpected journeys, magical transformations and miraculous dreams of flight. Whether you are seeing these astounding films for the first or fiftieth time, you will marvel at Miyzaki's ability to conjure stories that inspire and embolden audiences to see the world in a brand new way.

All films are dubbed in English.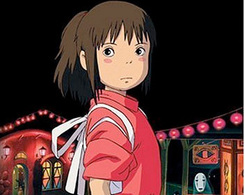 Sponsored by Izilla Toys
Aug 25 - Aug 26, 2008
SPIRITED AWAY, winner of a variety of international awards including an Academy Award for Best Animated Feature, is Hayao Miyazaki's best-known work.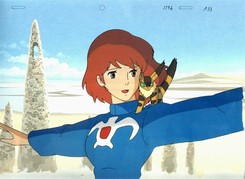 Sponsored by Izilla Toys and Family Frames
Jun 24 - Jun 25, 2008
Hayao Miyazaki, 1984, 35mm, 116 min
This is the masterpiece that gave birth to the famous Studio Ghibli. Set in the post-apocalyptic distant future, in the isolated mythical seaside kingdom of the Valley of the Wind, this film features Miyazaki touchstones such as flying imagery, strong female characters and stunning retooling of Japanese folklore. The story is unforgettable and inspiring: the brave and compassionate Princes Nausicaa must lead her people in an epic struggle to save the world, working against all odds to repair the rift between humanity and nature. This Disney version features voice actors Uma Thurman and Patrick Stewart.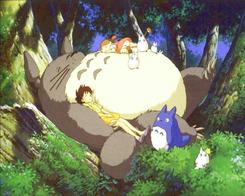 Jul 22 - Jul 23, 2008
Hayao Miyazaki, 1988, 35mm, 86 min
One of the most beloved family films of all time, MY NEIGHBOR TOTORO is a meticulous and utterly awe-inspiring film, filled with the kind of gentle magic that can only be seen through the eyes of a child. Two sisters, Satsuki and Mei, exploring their new home in the countryside, discover a mysterious, lovable and all-powerful forest spirit called Totoro, who shows them the secrets of the natural world and leads them on an incredible journey.

"How can I describe its inexplicable power? It is like how childhood memories feel, if you had a happy childhood — wide-eyed and blissful, matter-of-factly magical and entrancingly prosaic." -Steven D. Greydanus, DECENT FILMS GUIDE

This film is rated G and is appropriate for all ages.

SCREENS WITH:

COOKIES FOR SALE
(Wes Kim, 2007, 35mm, 4 min)
A little girl selling cookies door-to-door engages in a battle of wills with a very grumpy neighbor.
* Part of Northwest Film Forum's Signature Shorts collection
* Best Northwest Film and Audience Award at Children's Film Festival Seattle