I Walked With A Zombie Drag Queen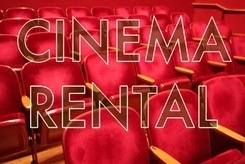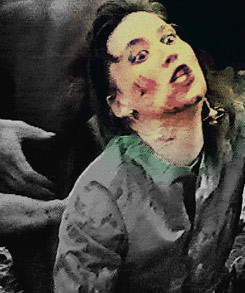 Aug 05, 2012
(Kelly Hughes, USA, 2012, 90 min)
Tickets: $10 advance/$12 door
Before YouTube, before Facebook, it was DIY 'zines, VHS video, and public access TV. From 1991 to 1993, Kelly Hughes wrote, directed and edited Heart Attack Theatre, a weekly suspense anthology for local cable TV in Seattle (all in his spare time while working a full-time job).

From there, he ventured out into features: the experimental David Lynch inspired film festival favorite Twin Cheeks: Who Killed The Homecoming King?, and the camp-fastic blood feast La Cage Aux Zombies. He shot it all in the Pacific Northwest on a home video camera, edited the old-fashioned way without a computer in sight.
In his upcoming book Videoteur: An Analog Account of a No Budget Media Mogul in the DIY 90s, Hughes exposes the indie film counterpoint to Seattle's grunge rock scene in the early 1990s, and describes his quest for artistic recognition, from B-movie Hollywood, to Baltimore, Berlin, and beyond. I Walked With A Zombie Drag Queen is the video companion, featuring vivid footage and interviews with the larger-than-life actors who gave their all for fifteen minutes of filthy fame.
This screening will feature an audience Q&A with actors Betty Marshall, Ernest Rhoads, James Peterson, and Seattle author Sarah Katherine Lewis.

Doors open at 1:30pm for a Media Meet & Greet in the lobby.
Seating is limited, so advance purchase is highly recommended.