Donate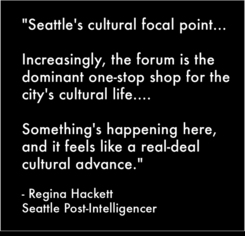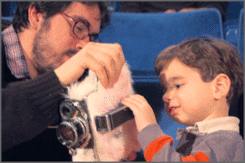 Support Northwest Film Forum
You can make a gift to support Northwest Film Forum online via Network for Good:


For any donation of $50 or more per year, you automatically receive membership benefits at Northwest Film Forum and affiliated businesses. Our supporters receive discounts on movies, classes and rentals, among other donor perks! Please click here for more information on membership benefits.

If you prefer, you can also mail a check to:

Northwest Film Forum
Attn: Development
1515 12th Ave
Seattle, WA 98122

Or call us to make a donation over the phone, Mon-Fri, 10am-6pm, 206.329.2629 (ask for Line).
Northwest Film Forum thrives thanks to the support of our donors and partners—we truly appreciate your gift!
Having trouble? Send an email to [email protected] or call (206) 329-2629
Why Donate?
Your donation to Northwest Film Forum allow us to preserve film independence and diversity, invest in local filmmaking and champion artistic discovery. Every year we:
bring the most provocative and fascinating new films and filmmakers to Seattle from around the world;
offer a quarterly slate of filmmaking classes and film history classes that let film lovers dig deeper into the art of film;
create programs for families and young people, including life-changing summer filmmaking camps and our winter Children's Film Festival Seattle (the largest and most respected family film festival on the West Coast);
commission new work, offer residencies for filmmakers and make cash awards directly to filmmakers;
ensure affordable filmmaking by offering low-cost film equipment rentals, easily accessible post-production facilities, and scholarships/assistance to those who need it.
Your donation plays an important role in the growing independent film scene in the Northwest, and in building a solid foundation for the Film Forum's year-round work. Your donation also allows us to demonstrate community support and engagement to other local and national funders who support us in turn.
Northwest Film Forum is Seattle's premiere film arts organization, screening over 200 independently made and classic films annually, offering a year-round schedule of filmmaking classes for all ages, and supporting filmmakers at all stages of their careers. Learn more about what we do >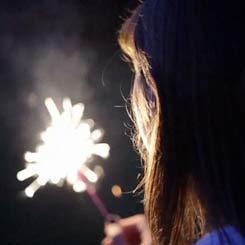 Employee Matching
Did you know that over 200 employers across the Northwest match their employees' personal gifts to non-profits?
If your company offers a Corporate Giving Program or Foundation, then they may also match donations to Northwest Film Forum on behalf of their current employees, retired employees, and maybe even their employees' spouses.
Below is a sample list of companies who have a reputation for matching donors' money. If your company is not on the list, don't be discouraged. Check with your Human Resources Department to find out if your company's commitment to their community extends to donating money to non-profits. If so, your HR person can provide you with the sign-up form, and you can send your company's matching form to Northwest Film Forum as soon as you get it. Questions? Call us at 206.329.2629.
MATCHING EMPLOYERS
3M
Abbott Laboratories
Adobe Systems Inc.
The Ackerley Group
ADP
Aetna
AGENA
Airtouch
ALCO Standard
Aleutian Spray Fisheries
Alliant Techsystems
Allied Signal Corporation
Allstate
American Express
Ameriprise
Ameritech
Amgen
Aon Corporation
Apex Foundation
ARCO
Aspect
Attachmate Corporation
AT&T
Bank of America
Bearing Point
BECU
Bellcore
Bestfoods
BF Goodrich
Bill and Melinda Gates Foundation
BMG Entertainment
Boeing
Boullioun Aviation Services Inc.
BP America
The Bullitt Foundation
Bunge Corporation
Burlington Northern Santa Fe
Cadence Design Systems
The Candle Foundation
The Capital Group
Champion International
Chase
Chevron Canada LTD
Chevron Texaco
Chicago Title & Trust Company
Christensen O'Connor
Chubb & Son
CIGNA
Citibank Corp
Clorox
CNA
Coca-Cola
Compaq Computer Corp
Computer Associates International
Contractors Bonding & Insurance Co.
Corbis Corp
Costco Wholesale
Countrywide
CPC International Inc.
The Cubb Corp.
Delta Dental
Del Monte Foods
Deluxe Corporation
Eaton Corporation
Ecolab
Eli Lilly & Co.
EMI Music
Enron Corp.
Exxon
Farmers Insurance
Federated Dept. Stores
First Horizon
FM Global Foundation
Foss Marine Co.
Freddie Mac Foundation
Frigoscandia Inc.
The GAP
Galileo Canada Distribution Systems
Garnett
Gates Foundation
General Mills
Georgia Pacific
Glaxo Smith Kline
Google
Graham & Dunne
Guidant
Harcourt General HB
Home Depot
Honeywell
HP
Hyperion Matching Gifts
IBM
Industrial Alliance Pacific
Ikon Office Solutions
Immunex
JC Penney
Johnson Controls
Johnson & Johnson
Johnson & Higgins
J.P. Morgan & Co., Inc.
Kemp National Insurance Companies
Key Bank
Kimberly Clark
K-Mart
LaFarge Canada
Laird Norton Company
Levi Strauss
Lucent Technologies
Macy's
Matthew G Norton Co
Maxwell Morton Associates LTD
McDonald's
McGraw-Hill
Merck Company
Merrill Lynch
Microsoft
Mobil
Monsanto
Morton International
Motorola
Murphy Oil Company
Mutual Life Assurance of Canada
Mutual of America
Nalco Chemical Co.
NCS Pearson
New York Life Insurance
Nintendo
Nissan Motor Corporation USA
Northwest Building Corporation
Northwestern Trust
Novartis
Olin
Oppenheimer Fund
Osmonics
Palm
PEMCO
Pepsi Co
Pfizer Inc.
Philip Morris
Pitney Bowes
Polaroid
Prudential
Puget Sound EnergyQuellos
Quest Diagnostics
R.R. Donnelley & Sons
Raleigh Schwarz & Powell Inc.
RBC Dain Rausche
Reader's Digest
Real Networks
REI
ReliaStar Financial Corp
Reuters America Inc.
Russell Corp.
SAFECO
Saint-Gobain Matching
SaltChuk Resources
Samuel Stroum Enterprises
Sedgewick, Inc.
Shell Oil Company
Shurgard
SmithKline Beacham
Sprint
Square D
Southern California Gas Company
The St. Paul Companies
Stafford Frey Cooper
Starbucks
Stellent, Inc.
Stokes Lawrence, P.S.
Sun Life of Canada
Sun Microsystems
Sundstrand
Telcordia Technologies
Times Mirror
UPS
US Bank
US Borax Inc.
Verizon
Visio Corporation
Walker, Richer & Quinn WRQ
Washington Dental Services
Wasser Inc.
Waste Management
Weldwood of Canada Limited
Westinghouse
Westin Hotels & Resorts
William Penn
Williams Companies
WRQ
Zevenbergen Capitol
Zymogenetics