Donate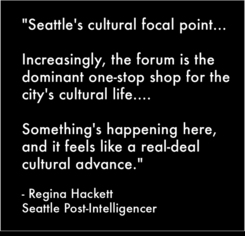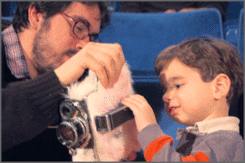 Support Northwest Film Forum
You can make a gift to support Northwest Film Forum online via Network for Good:
If you prefer, you can also mail a check to:

Northwest Film Forum
Attn: Development
1515 12th Ave
Seattle, WA 98122

Or call us to make a donation over the phone, Mon-Fri, 10am-6pm, (206) 329-2629 (ask for Hilary).
Northwest Film Forum thrives thanks to the support of our donors and partners—we truly appreciate your gift!
Having trouble? Send an email to [email protected] or call (206) 329-2629
- - - - - -
Northwest Film Forum (NWFF) is a 501c3, tax-exempt non-profit organization based in Seattle, Washington. No goods or services are provided in exchange for these donations. All donations are tax deductible. Tax ID number: 91-1702331
Why Donate?
Your donation to Northwest Film Forum allows us to preserve film independence and diversity, invest in local filmmaking and champion artistic discovery. Every year we:
bring the most provocative and fascinating new films and filmmakers to Seattle from around the world;
offer a quarterly slate of filmmaking classes and film history classes that let film lovers dig deeper into the art of film;
create programs for families and young people, including life-changing summer filmmaking camps and our winter Children's Film Festival Seattle (the largest and most respected family film festival on the West Coast);
commission new work, offer residencies for filmmakers and make cash awards directly to filmmakers;
ensure affordable filmmaking by offering low-cost film equipment rentals, easily accessible post-production facilities, and scholarships/assistance to those who need it.
Your donation plays an important role in the growing independent film scene in the Northwest, and in building a solid foundation for the Film Forum's year-round work. Your donation also allows us to demonstrate community support and engagement to other local and national funders who support us in turn.
Northwest Film Forum is Seattle's premiere film arts organization, screening over 200 independently made and classic films annually, offering a year-round schedule of filmmaking classes for all ages, and supporting filmmakers at all stages of their careers. Learn more about what we do >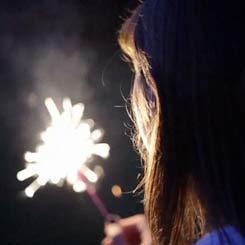 Employee Matching & Corporate Sponsorship
Matching Gift Program
Did you know that over 200 employers across the Northwest match their employees' personal gifts to non-profits? Your donation could go twice as far, with no extra cost to you!
If your company offers a Corporate Giving Program or has a Foundation, they may match donations to Northwest Film Forum on behalf of their current employees and/or retired employees.
Please inquire with your Human Resources or Community Giving Department and ask about your company's commitment to charitable giving. If so, your HR person can provide you with the sign-up form. Please be sure to send this matching gift form to the Northwest Film Forum along with your donation.
If you have any questions or care to learn about participating companies in Seattle, please contact our Development Director, Hilary Cline at (206) 329-2629 or at [email protected].
Corporate Sponsorship
Sponsors of NWFF are integral to the success of the screenings, events, festivals, and galas that support independent film and multimedia artists. Each year, our sponsors help us to better serve our local community.
To learn more about sponsorship opportunities with the NWFF, please contact our Development Director, Hilary Cline at (206) 329-2629 or at [email protected].