Contribute to 25 Years of NWFF
---
MARCH 13, 2020
In light of ever-changing circumstances around COVID-19, and in our best attempts to be responsive to community and public health needs, NWFF will temporarily be closing our physical space to public events.
This decision does not come lightly. The detrimental impacts of COVID-19 are massive, with a disproportionate impact on small businesses, nonprofits, students, artists, gig workers, and many other marginalized groups who lack strong social safety nets. We are not independent of that, and in this time, we ask you for your support. If possible, please consider making a donation to our organization or becoming a member.
Regardless of all that is happening in the world, we at NWFF are proud to celebrate our 25th Anniversary this year. Our organization has evolved from a filmmaker's collective into a robust multimedia hub, film center, and community space which serves a large cross-section of Seattle's creative, nonprofit, and grassroots communities. Our ability to remain nimble and adaptable in times of crises is one of our strong suits.
Art offers hope, and it must endure, especially in times of difficulty. Please stay tuned for important programmatic announcements on our end, starting Monday, March 16. This will include ways to bring certain aspects of BYDESIGN FESTIVAL – bit.ly/bydesign2020 – and other programming onto a virtual platform. We are currently designing a number of innovative and adaptable solutions to build community, foster dialogue, continue education, and further our increasingly vital mission.
To stay up-to-date, please follow us online:
– Newsletter: nwfilmforum.org/about-us/newsletter-signup/
– Facebook: facebook.com/nwfilmforum/
– Instagram: instagram.com/nwfilmforum/
– YouTube: youtube.com/nwfilmforum
– Vimeo: vimeo.com/northwestfilmforum
Thank you for being a part of our community,
Northwest Film Forum's Staff & Board
Help NWFF reach our 2020 goal of 250 new donors at the $25 level!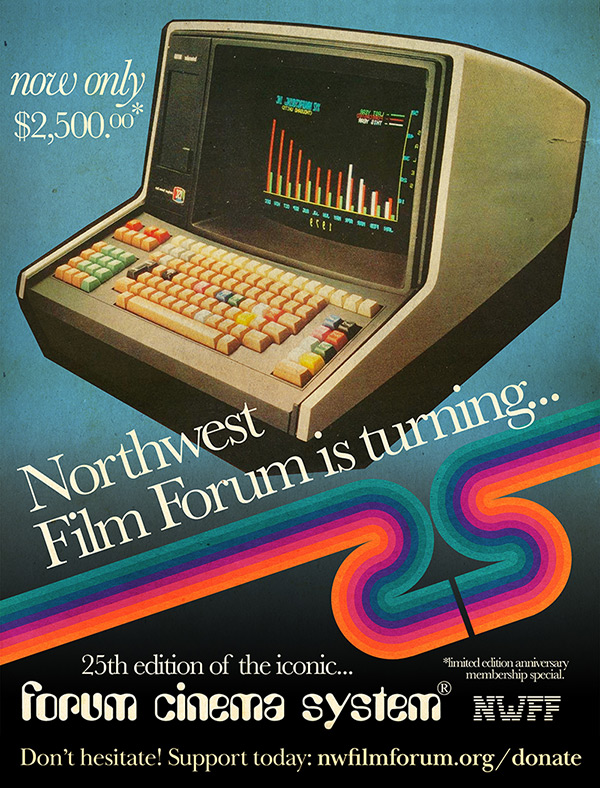 2020 marks Northwest Film Forum's 25th year of artistic service—and when we reflect back on our organization's rich history, it becomes evident that the space has long been home to innovative creators and curious patrons in search of extraordinary cinematic experiences.
In 2019, NWFF brought 150 visiting artists and co-presented 94 programs alongside 57 unique community partners, and donors play an integral role in sustaining this ecosystem.

$25 comps a pair of tickets for a youth and parent during Children's Film Festival Seattle
$50 provides craft services for a youth workshop or filmmaking class
$100 covers a basic visiting artist or filmmaker stipend
$250 covers one film screening fee or a workshop scholarship for the underserved
$500 pays for Adobe software licenses in our free and low-cost public edit lab, which empowers filmmakers to CREATE
$750 enables us to host free field trip screenings and discussions for students from low-income schools
$1,000 subsidizes space and staffing for a FREE community screening, which we accommodate year-round, priorizing youth and communities of color 🙂
$2,500 helps NWFF offset the huge rental discounts we offer local partner festivals and educational organizations
$2,500 also pays for a special LIMITED EDITION 25th year membership!**
$5,000+ gifts allow us to seed new programs or consider cost-of-living increases for staff
Consider a recurring gift, to deepen your impact year-round impact.
**For inquiries about donations or the special membership, please contact our Managing Director, Chris Day, at chris (at) nwfilmforum.org.
---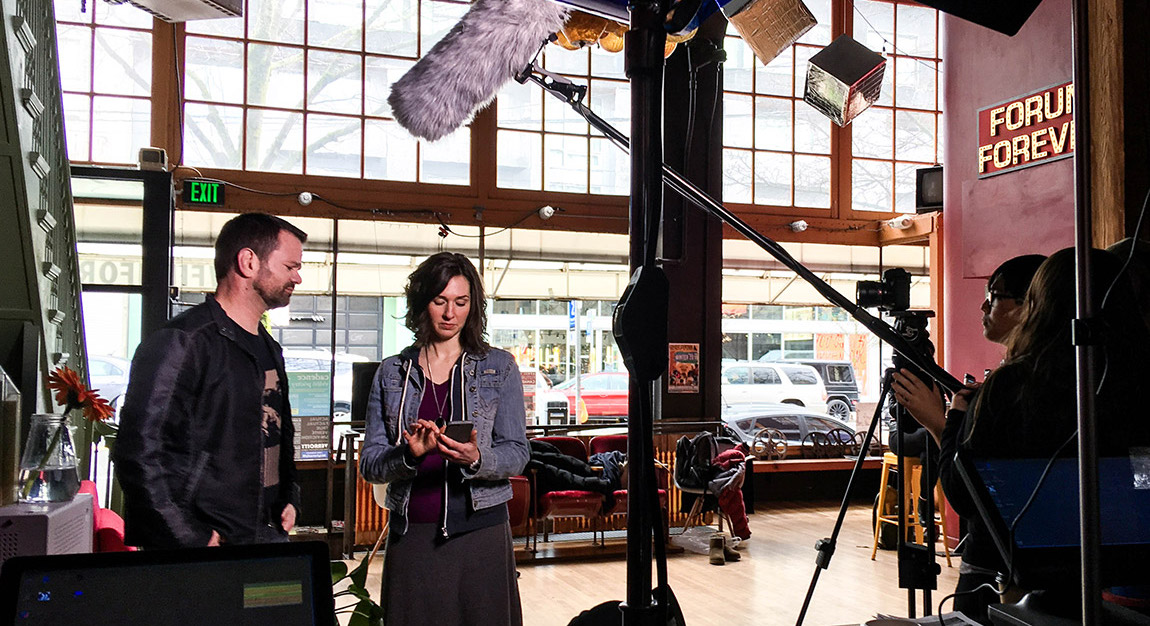 Membership connects you to a community, whether you're a media-maker looking for collaborators, new ideas, and equipment, a cinephile seeking out mind-expanding movies, or just someone who loves to support the arts while getting free refills of Seattle's best popcorn.
Join, renew, or read more about membership below.
Employee Matching & Corporate Sponsorship
Did you know that over 200 employers across the Northwest match their employees' personal gifts to nonprofits? Your donation could be going twice as far!
Please inquire with your Human Resources or Community Giving Department about your company's commitment to charitable giving. If your workplace does have a Corporate Giving Program, they can provide you with the sign-up form. Please be sure to send this matching gift form to Northwest Film Forum along with your donation.
Legacy Gifting
Invest in Northwest Film Forum's future with a planned gift!
A planned gift is a permanent legacy that will pay dividends to Seattle's artistic community for generations to come.
Making a planned gift to Northwest Film Forum has never been easier. We have included below some model language for your will or other estate plan:
A specific amount: 

I hereby give to Northwest Film Forum, currently located at 1515 12th Ave, Seattle, WA 98122, or its successor organization, the amount of [the exact dollar amount].
Specific property such as stock, real property, or the copyright in a motion picture:
I hereby give to Northwest Film Forum, currently located at 1515 12th Ave, Seattle, WA 98122, or its successor organization, the following property: [a description of the particular property].
You can also make NWFF the beneficiary of your IRA.
Our legal name is Northwest Film Forum and our Federal Tax No. is 91-1702331.
For more information, give us a call at (206) 329-2629, send us an email at chris@nwfilmforum.org, or drop us a line at Northwest Film Forum, 1515 12th Ave, Seattle, WA 98122.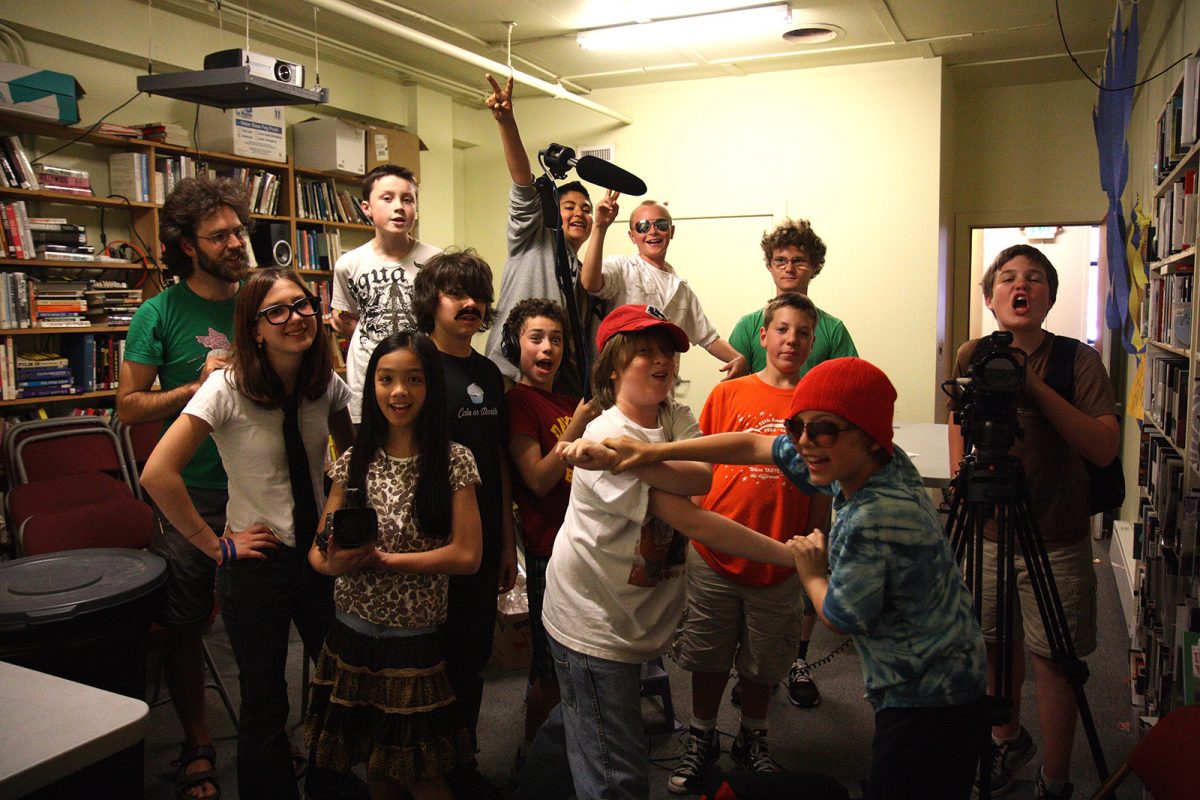 Register for Amazon Smile, and 1/2 of 1% of each of your Amazon purchases will be donated to Northwest Film Forum.