Tickets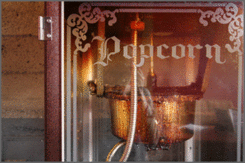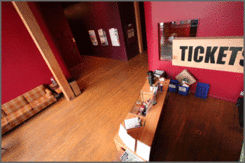 Tickets Information
Ticket prices at Northwest Film Forum are as follows:
$7.00/members
$9.00/children under 12, students with valid photo student ID, and seniors over 62 (babies under 1 year are free)
$12.00/general admission
Ticket Sales Policy
All tickets must be purchased at the Film Forum box office or through our website
Tickets sold at the box office are sold only for day of show, starting 30 minutes prior to showtime.
All screenings and shows are to start on-time. No admittance after the first 15 minutes of each film.
Box office ticket sales are cash or credit card (Visa and Mastercard accepted). We no longer
accept personal checks for individual ticket sales.
We cannot exchange tickets or provide refunds. Please contact our ticket provider (EventBrite or Brown Paper Tickets) to arrange a refund or exchange for tickets purchased online.
You may purchase a membership at the box office and immediately receive a ticket discount.
You must show your current membership card and/or identification card (driver's license) at the box
office in order to receive either the member or children/senior discount.
Advance tickets policy
Advance tickets are available online until 2 hours before showtime.
Tickets may be purchased online at the Film Forum member rate. The ticket purchaser must present Film Forum membership ID card when picking up tickets from Will Call. NWFF discount is only valid for one ticket per member.
Advance tickets can be exchanged or refunded through our online ticket provider until ticket sales close 2 hours before showtime. After this point tickets must be used for originally purchased show date or they will expire.
Will Call Ticket holder seating is guaranteed until 15 minutes before each show, when empty seats
will be released for purchase.
Day-of-show ticket policy
Tickets may be purchased the day of show 30 minutes before showtime at the Northwest Film Forum box office.
Film Forum members must present membership card to purchase tickets with member discount. Member discount is only valid for one ticket per member.
Please note that Northwest Film Forum is unable to hold or reserve seats.
Volunteer & Intern Ticket Policy
Northwest Film Forum active volunteers (who volunteer at least 16 hours/month) are welcome to attend all regularly priced movies for free as space allows. Free admission is for active volunteers only, with no "plus-one" guests admitted without charge.
Volunteers must wait on ticket-buying line at the box office and obtain a ticket before entering the cinema. Volunteers are welcome to line up for a ticket starting 30 minutes before each show.
We cannot guarantee admission to shows that are sold out.
We are unable to hold or reserve seats.
This policy is also valid for all Landmark Theatre employees, SIFF Cinema employees, Scarecrow Video employees, and volunteers at the Grand Illusion Cinema
You can learn more about volunteering at Northwest Film Forum here


TeenTix
The Film Forum participates in TeenTix! Please note, TeenTix is a day-of rush ticket program. You can only purchase your ticket on the day of the show that you want to see. Check TeenTix's website for suggestions on how to best ensure entry to events.