XX - Horror Movie Anthology
This event took place Mar 3 - Mar 5, 2017
$12 General Admission
$9 Student/Senior
$7 Member
About
Mar 03 – Mar 05
(Roxanne Benjamin, Sofia Carrillo, Annie Clark, Karyn Kusama, & Jovanka Vuckovic, Canada & US, 2017, 81 min)
—
XX is a new all-female-helmed horror anthology of four dark tales written and directed by fiercely talented women: Annie Clark (St. Vincent) rocks her directorial debut with The Birthday Party; Karyn Kusama exorcises Her Only Living Son; Roxanne Benjamin screams Don't Fall; and Jovanka Vuckovic dares to open The Box. Award-winning animator Sofia Carrillo wraps these four suspenseful stories of terror together.
—
The Box, dir. Jovanka Vuckovic
After peering into a shiny red gift box on a commuter train, seven-year-old Danny Jacobs inexplicably stops eating. When his father and sister also begin to waste away, Danny's mother Susan struggles to make the connection between herself, her dying family and the mysterious box before it's too late.
—
The Birthday Party, dir. Annie Clark
A harried housewife tries to keep her daughter – and the nosy neighbors – from discovering a dark secret the morning of her daughter's eighth birthday party.
—
Don't Fall, dir. Roxanne Benjamin
A group of adventurous friends get into trouble when they venture off the beaten path and trespass on someone – or something – else's land on a camping trip.
—
Her Only Living Son, dir. Karyn Kusama
18 years after narrowly escaping Manhattan, a narcissistic actor husband and a cult with designs on her unborn child, "Cora" finds herself face to face with a son who can no longer deny his monstrous heritage.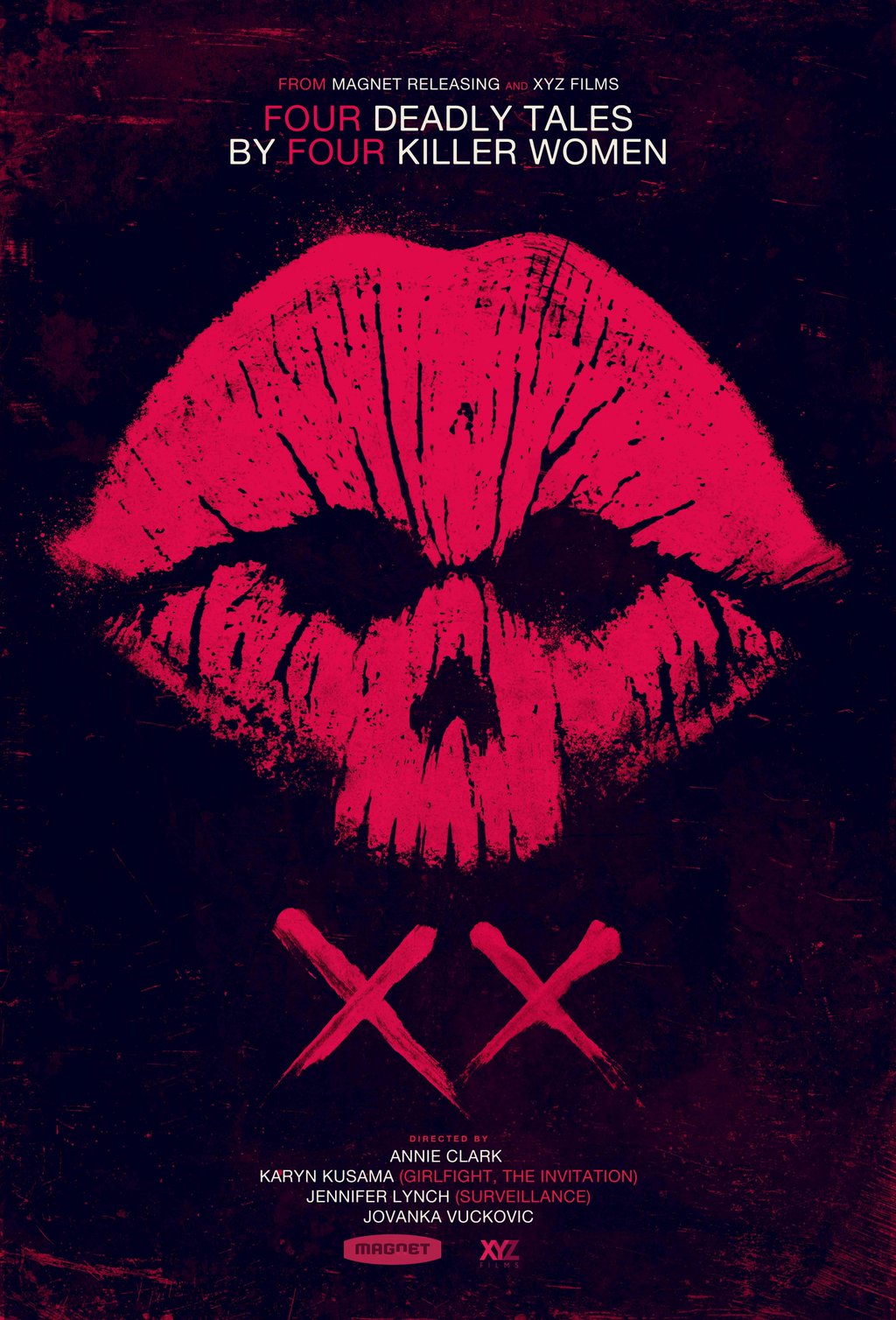 ---