---
---
A playful and poignant 90-minute program curated by NWFF board and staff, featuring rare gems from the Film Forum archives, including commissioned "one-shot" films created by now-renowned filmmakers such as the Safdie Brothers, Drew Christie, and Barry Jenkins, plus The Clouds that Touch Us from Clear Skies, a short film by beloved late filmmaker Lynn Shelton.
Learn More

---
---
"…an enriching corrective to the official story of jazz dance, taking it beyond its already fascinating and complex showbiz luster to profoundly political terrain. … incisive (and, for the most part, nimbly interwoven) commentaries observing the ways jazz dance, like jazz itself, embodies the very history of the United States. Stripped of identity, severed from their African cultures and forbidden to use drums because they were a form of communication, enslaved people were silenced people, and dance became a necessary language, a form of survival and a means of protest." – Sheri Linden, Hollywood Reporter
Details

---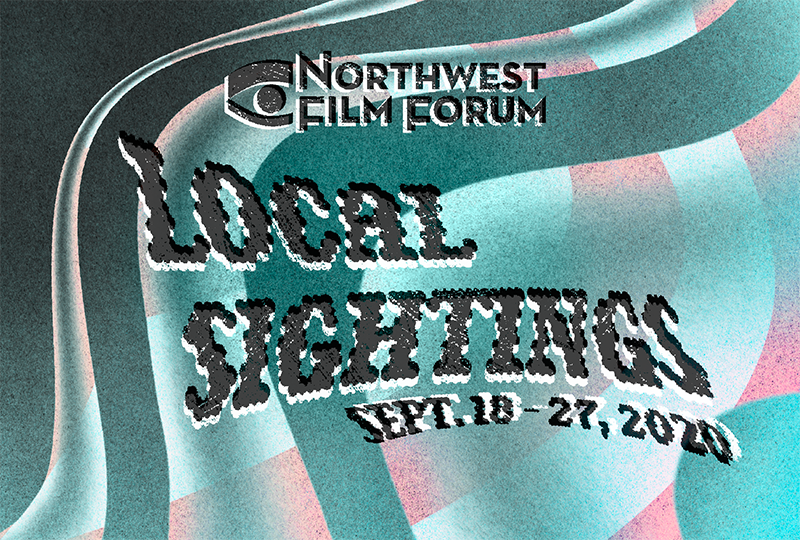 Local Sightings Film Festival 2020 Goes Virtual – September 18-27
August 31, 2020
10 Days of Films and Special Events Championing Pacific Northwest Film & Media Makers
—
The ever fluid Local Sightings Film Fest has been adapted for the web this year! Though we'll miss the lobby hubbub and hobnob, we're excited to extend this showcase of Pacific Northwest media-making talent beyond the bounds of our physical space.
Our 2020 program invited artists in the region to get creative (and a little destructive) with popular conceptions o…
Read more