A Glitch in the Matrix [Online]
View this film from
Feb. 5–28, 2021
Rodney Ascher
US
2020
1h 48m
THE GET TOGETHER: At 6:30pm on February 22nd, join Northwest Film Forum staff for an interactive one-night event via Zoom, where you will be able to speak directly with filmmaker Rodney Ascher and film subject Emily Pothast on all things related to the film! RSVP HERE.

Q&A: Please stick around after the film for a pre-recorded discussion between director Rodney Ascher and critic Joshua Rothkopf, digging deep into simulation theory, filmmaking, and everything in between.

About
What if we are living in a simulation, and the world as we know it is not real? To tackle this mind-bending idea, acclaimed filmmaker Rodney Ascher (Room 237, The Nightmare) uses a noted speech from Philip K. Dick to dive down the rabbit hole of science, philosophy, and conspiracy theory. Leaving no stone unturned in exploring the unprovable, the film uses contemporary cultural touchstones like The Matrix, interviews with real people shrouded in digital avatars, and a wide array of voices, expert and amateur alike.
If simulation theory is not science fiction but fact, and life is a video game being played by some unknowable entity, then who are we, really? A Glitch in the Matrix attempts to find out.
Description courtesy of Magnolia Pictures.
Credit for all stills on this page: A scene from GLITCH IN THE MATRIX, a Magnolia Pictures release. Photo courtesy of Magnolia Pictures.

The Get Together [Online] is a gathering for film and mediamakers!
With a short or feature film as its spotlight point of discussion, The Get Together allows for participants to be in community with one another and sometimes the filmmakers or film subjects, to discuss everything from a film's artistic style and technical execution to philosophical concepts and symbolic underpinnings.
This month, join us February 22nd from 6:30pm to 8:30pm PST in conversation with director Rodney Ascher and film subject Emily Pothast. RSVP HERE.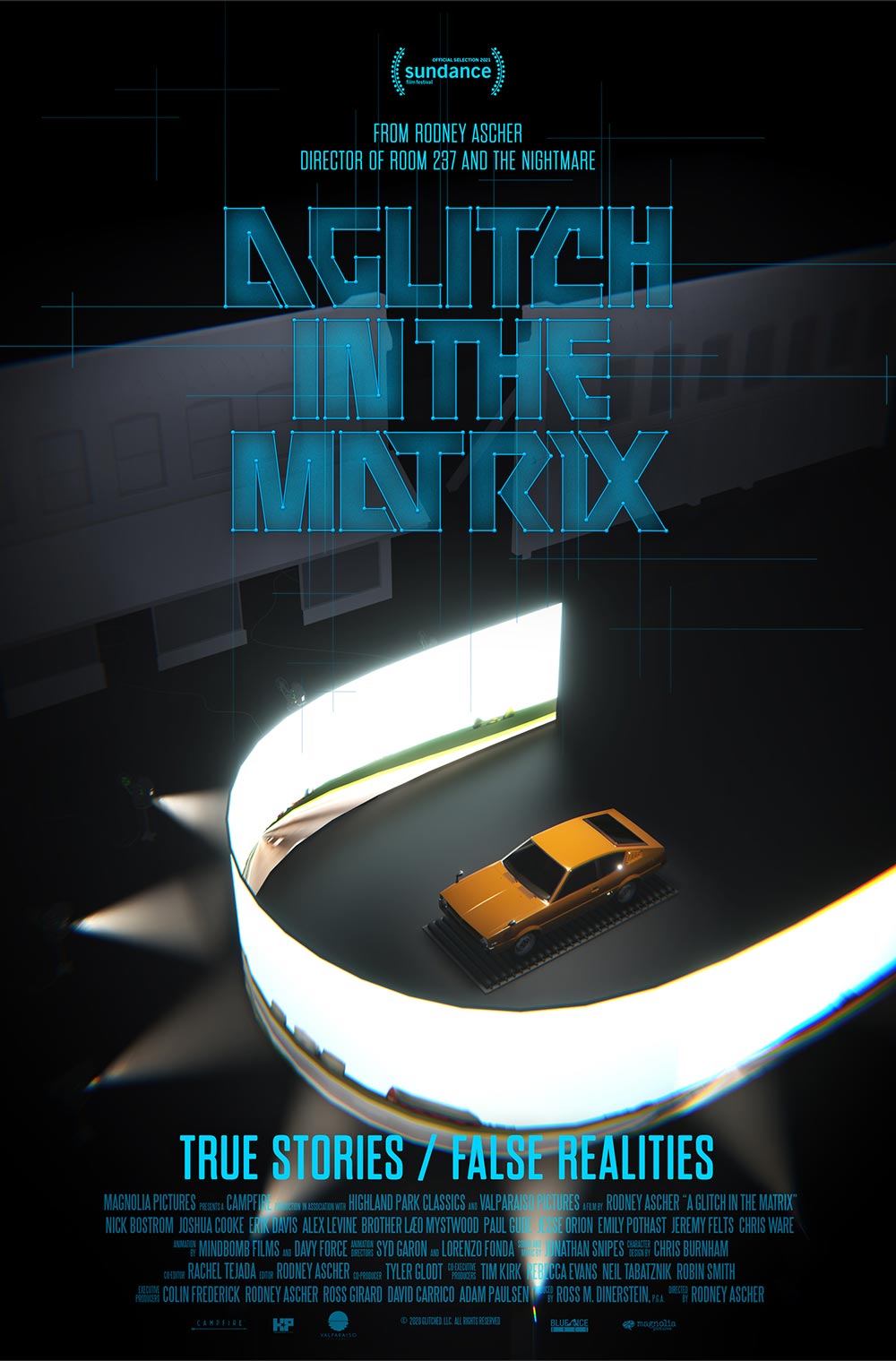 ---