---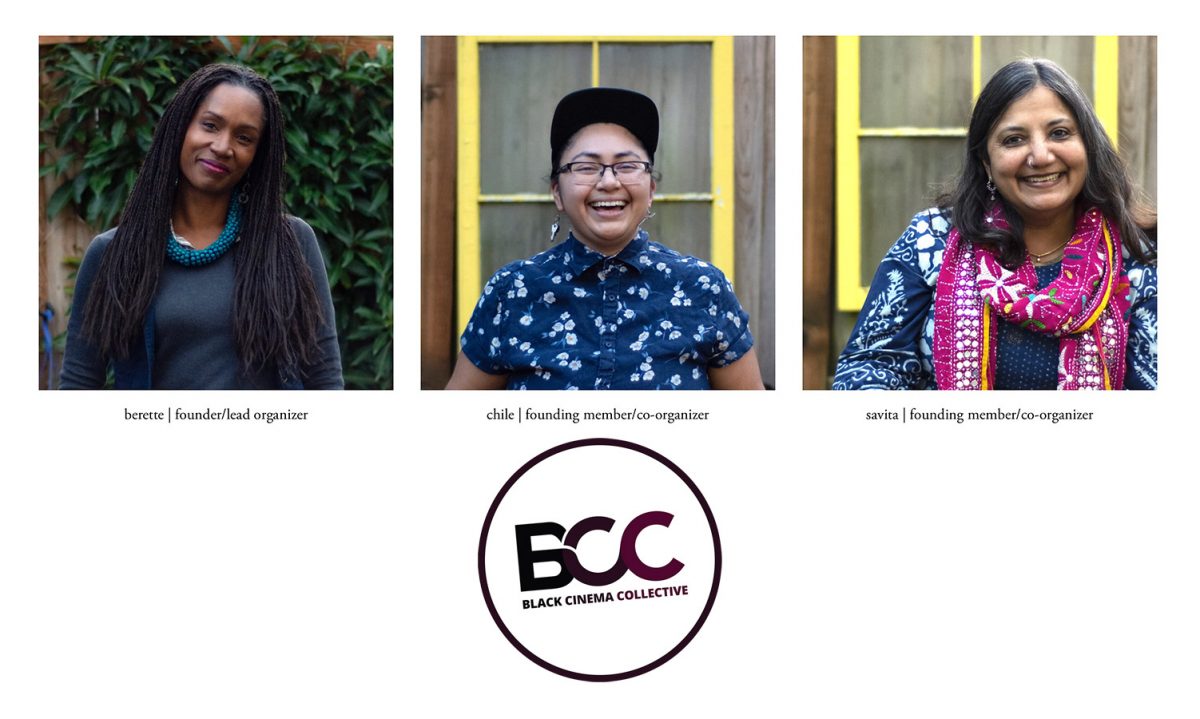 Fiscal Sponsee Highlight: Black Cinema Collective
March 25, 2021
Can you describe the work that you do as a collective and why it is important in this moment?
We are turning 2 years old this spring, but this is our first year working as an independent entity. This means we're working aspirationally and creating work methodologies that embody our values. That said, we work with a decentral model of sharing labor and leadership in developing programs (screenings, scholarship, and open artist/community talks) that amplify and celebrate Black artists working in film. We want to do this work in and with communities we care about. We bridge away from exploitive or extractive models of work that serve institutions and, instead, share real work opportunities that serve artists. We are pulled to work with artists who do not feel seen because our platform is for people in the margins. The mainstream doesn't need our help.
Thing is though, we've only had 3 in-person programs since we started in 2019. Everything else has been online because of Covid. That pivot was not easy, but it clarified our direction and how we want to move forward. We want to work with a long view — not just in response to a moment. The stories of 2SQTBIPOC+ survivance have long preceded this period and will long be relevant after the 'trend of our traumas' has passed. We try hard not to be reactive, but to work with slow intention, because we're building something sustainable for our communities to own.
Tell me briefly about your history and how fiscal sponsorship helps support your growth.
We are all artists and art organizers who met in school! We attended and graduated from the Master of Arts in Cultural Studies (MACS) at the University of Washington-Bothell where BCC was born. We officially formed in 2019, guided by focused advisement and mentorship from our professor, Communications scholar, Susan Harewood, PhD.  Our first year was sustained with a Graduate Research Cluster Grant from the Simpson Center for the Humanities.
Black Cinema Collective has become a vital container that holds space for dynamic experiences, intersectional histories, and topical stories shared by African and African diasporic artists and thinkers. However, we are in a space of uncertainty and struggling to flourish as we build on our independence as an organization.
We applied for fiscal sponsorship so we could better qualify for certain operational and arts grants that can help sustain us in the long-term. We made sure to apply for fiscal sponsorship from an organization that aligns with our vision + values — and that's Northwest Film Forum!
What is on the horizon for you, and what are you most excited for?
A fundraiser campaign is also in our future! In late Spring we have a Contemporary Arts film series rolling out in partnership with Wa Na Wari! We've been SO excited to work with them. Berette and Savita have an article out in Feminist Media Histories/UC Press
(Re)imagined Possibilities: The Resilience of the Black Woman Griot, Zeinabu irene Davis in Conversation
Berette S Macaulay; Savita Krishnamoorthy
Feminist Media Histories (2021) 7 (1): 81–114.
We also received the Redmond City Arts Grant, which will be used later this year to program in Redmond on colonial diasporic narratives through Black American and South Asian contexts. Other partnered programs are in the works, but none we're at liberty to say right now. In short, we've got plans! But securing our financial grounding has been and is crucial to this, so we've been moving slowly too.
How do I credit each of you individually and as a group?
We are artists, friends, and hella critical thinkers from three regions of the world who love films.
With women and gender non-confirming Black and Brown advisers in the field and BCC co-organizers, Berette S Macaulay, Mateó B. Ochoa, and Savita Krishnamoorthy, we work together with full intention to celebrate Black storytellers.
BCC website and socials: 
IG/FB:  @blackcinemacollective
Twitter:  @blackcinemacltv
---