One-Year Film Comprehensive
This pilot program in 2016 helped local artists explore their creative voice by learning the art & practice of filmmaking.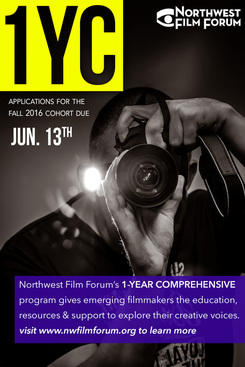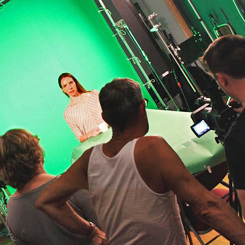 Introduction
Students learned filmmaking at Northwest Film Forum in a One-Year Film Comprehensive for new and emerging filmmakers, piloted in 2016.
From the fundamentals of filmmaking to delivering festival-ready work: from the first day of class, students learned to master all the elements of filmmaking. Our vertically aligned, hands-on and project-oriented curriculum built throughout the year to develop student imaginations and refine skills in writing, cinematography, audio production, editing and producing. Practical classes covered the art, craft and business of making movies, as well a strong technical foundation.
The 1YC pilot program was not renewed, but was pivotal in shaping our ongoing filmmaking education programs.
Our instructors were working-industry professionals with decades of teaching and production experience. Northwest Film Forum has a national reputation for cultivating new voices, and working with passionate experienced teachers invested in inspiring students to produce technical and powerful work.
What makes a film education at Northwest Film Forum unique?
In addition to filmmaking classes, we offer access to all the resources associated with our cinematheque. Outside of our comprehensive film curriculum, students had the opportunity to work outside of class with our staff, on our year-round programs, to learn about exhibition, fundraising, film festival management and film distribution. The program provided flexible goals, targeted to student skills and interests, and aimed at enriching their creative future.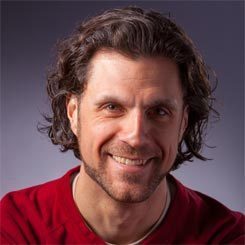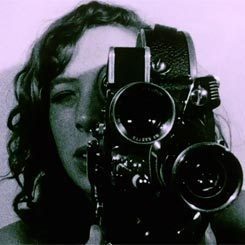 Past Instructors
DAVE HOWE leads local audio post-production powerhouse Bad Animals, after a stint as a senior mixer and sound editor at Century III, Universal Studios. His commercial, television and feature work ranges across many clients, including Miramax, Nickelodeon and Disney. Read Dave's full biography >

LINDA FENSTERMAKER is an experimental filmmaker and graduate of Hampshire College, working primarily with 16mm and Super 8mm film. Her films have been shown in various film festivals and micro-cinemas worldwide, including Atlanta Film Festival, Portland Underground Film Festival and Alchemy Film Festival. Read Linda's full biography >
DINA GUTTMANN joined the documentary film world in 1996 and is an editor with a deep love of the unscripted. She has edited films that have aired nationally on PBS, and is a principal and co-founder of Dovetail Films, a production and editing company. Read Dina's full biography >
CHRISTOPHER JULIAN is a freelance video editor, cinematographer and camera operator, with expertise in digital video editing in Avid and Premiere platforms, as well as digital photography and digital audio editing. His newest project, Scapegoat: The Passion of Judas Iscariot, is in pre-production now. Read Chris' full biography >
BERNARD MANN is an Apple Certified Pro in Final Cut Pro and Motion 5, with more than a decade of experience editing films in Hollywood and Seattle. He has worked on documentaries, commercials and narrative films, including editing the long-form documentary Masters of Success, which starred Ed Asner, and shooting and editing a news genre film package for Costly Desires, a play about human trafficking. Read Bernard's full biography >
DANIEL THORNTON is an Emmy™ Award nominated filmmaker and educator, whose diverse experiences range from Discovery Channel documentaries to Sleepless in Seattle. Community focused, Dan's film work highlights the stories that enlighten, educate and bind people together. Read Dan's full biography >