Divide and Conquer: The Story of Roger Ailes
This event took place Jan 10 - Jan 11, 2019
$12 General Admission
$9 Student/Senior
$7 Member
Alexis Bloom
US
2018
1h 47m
** January 11th screening will be followed by "A Brief History of Propaganda," led by writer, artist, lecturer, and curator Emily Pothast! **

The word "propaganda" has its origins in the 17th century, however the concept of persuasive communication is nearly as old as the written word. During this brief slide talk and conversation, artist and media theorist Emily Pothast will outline some ways that propaganda has historically made use of new media technologies, from cuneiform to the printing press to the internet.
About
Divide and Conquer: The Story of Roger Ailes is a necessary and powerful film that fuses the personal, the political, and the just plain surreal as it charts the origin, rise, and downfall of Fox News Chairman and CEO Roger Ailes.
Personally and politically, Ailes loved winning, and had a hand in political campaigns in almost every state in the country. He was a key advisor over the last half century to presidents Nixon, Reagan, and George H.W. Bush, and then created something that had not existed before – Fox News. After twenty years as its CEO, multiple Fox News correspondents came forward in 2016 to report on sexual harassment, effectively toppling Ailes from power; but the damage to the media landscape was done. With firsthand accounts by those that worked with him, including many women that were in the toxic environment of Fox News, director Alexis Bloom reveals the savvy and ingenious (however destructive) approach Ailes brought to the political landscape and the ways in which he single-handedly changed the way that media operates and is consumed today.
"… it's fascinating, in an outrageous and distressing way, to witness the moment when Ailes transformed the nation's political landscape virtually overnight." – Owen Gleiberman, Variety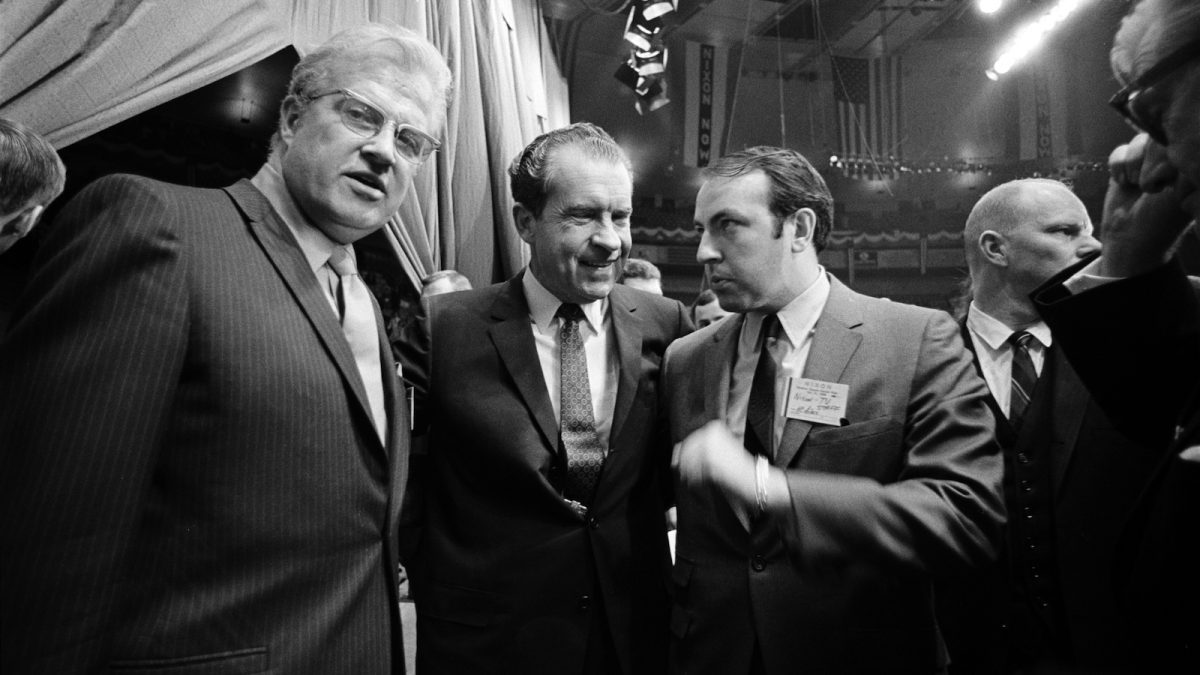 ---