Cinemas
Now Showing
Mar 29
The Shadow Council is a people's legislative body / satirical current events forum hosted by Brett Hamil (of The Seattle Process). Expert Witnesses will present findings on topics both local and national. The Assembly will submit proposed legislation, public comment, questions and complaints.
Mar 30 - Apr 02
(Bill Ross IV & Turner Ross, US, 2016, 107 min)
In the summer of 2015, legendary musician David Byrne staged an event at Brooklyn's Barclays Center to celebrate the creativity of Color Guard: synchronized dance routines involving flags, rifles, and sabers, colloquially known as "the sport of the arts." Byrne recruited performers including the likes of St. Vincent, Nelly Furtado, Devonté Hynes, Zola Jesus, Ad-Rock, tUnE-yArDs, and Ira Glass to collaborate on original pieces with 10 color guard teams from across the US and Canada. The result is Contemporary Color, a bold and irrepressible snapshot of a one-of-a-kind live performance.
Co-presented with Three Dollar Bill Cinema on Apr. 5!
Mar 29 - Apr 05
(Ester Gould & Reijer Zwaan, Netherlands & Belgium, 2016, 83 min)
In 1990, seven young male dancers - six gay, one straight - joined Madonna on her most controversial tour. On stage and in the iconic film Truth or Dare they showed the world how to express yourself. Now, 25 years later, they reveal the truth about life during and after the tour. Strike a Pose is a dramatic tale about overcoming shame and finding the courage to be who you are.
Filmmaker in attendance!
Sponsored by Seattle University Film Studies
Co-presented with EXcinema. Buy Tickets Now >
Apr 01
Daïchi Saïto's most recent films, which have found him joining forces with musicians Malcolm Goldstein and Jason Sharp, create extraordinary inter-layerings of sound and image, achieving a trance-like quality. These collaborations are true tours-de-force whose uncannily pulsating rhythms affect the body as much as the eye or ear, and variously suggest the organic mechanisms of breathing, blinking, or the beating of the heart.
Special Events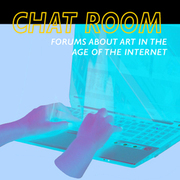 Special Events

Check our calendar regularly for non-screening events; we host a plethora of lectures, roundtable discussions (Chat Room), multidisciplinary events (IRL: Craigslist), and free Art Walk events (Cine-meme).

More>

Series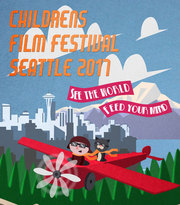 Children's Film Festival Seattle
See the world and feed your mind at the 12th annual Children's Film Festival Seattle, the largest and best film festival on the West Coast for kids and their families. The fun starts on January 26!
Programs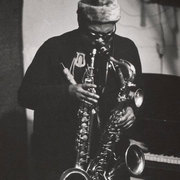 Music Movies
The Film Forum has some of the strongest music film programming in the country - come enjoy live scores created by local musicians at our Puget Soundtrack series, music documentaries, soundscapes + multimedia and everything in between