Calendar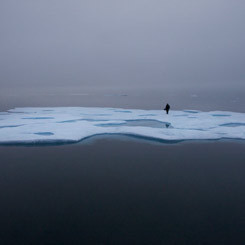 Seattle premiere!
Aug 29 - Sep 04
(Daniel Dencik, Denmark, 2013, 90 min)
In 2011, a crew of scientists and artists boarded a three mast schooner and set out for the rugged fjords of Northeast Greenland. Their mission? Simply to explore. Encounters with polar bears, new species, and lingering existential questions are accompanied in this documentary by an eclectic soundtrack featuring Mozart and Metallica.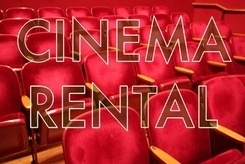 Sep 05
An evening of new video and animation work by Seattle area artists Rick Bidlack; Pete Fleming; Stephanie Hargrave with RobRoy Chalmers; Tim Marsden; Joseph Pentheroudakis; Barbara Robertson with sound artist Johanna Melamed; Liz Tran; and Allyce Wood.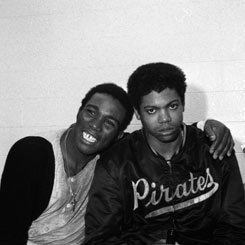 U.S. premiere!

Join us for a conversation with Producer Chris Cortez following Friday's opening night screening!
Sep 05 - Sep 11
(Jeff Radice, United States, 2014, 100 min)
On June 12, 1970, baseball player Dock Ellis threw a no-hitter for the Pittsburgh Pirates—while tripping on LSD. Known for wearing curlers under his baseball cap and refusing to accept the second-class treatment African Americans so often faced in the league, No No: A Dockumentary traces the history of the acid-fueled no-hitter and Dock's legacy as an outspoken leader of a new wave of civil rights in sports.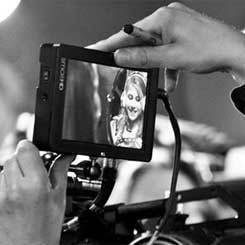 Happy hour + program!

Free event for WIF and NWFF members!
Mar 11 - Sep 09
Every second Tuesday of the month, join Women in Film Seattle and Northwest Film Forum to connect with your peers and share stories of your latest gig, show off a finished project or a work-in-progress, and network to your heart's content. Special ticket pricing: $6 for guests.
Free event, 6pm - 8pm!

Happy hour drink prices!

Curated by Vera Petukhova!
Jul 10 - Sep 11
Join Northwest Film Forum during Capitol Hill Art Walk for happy hours, Screen Shots film programs, and sometime-special guests and lobby installations!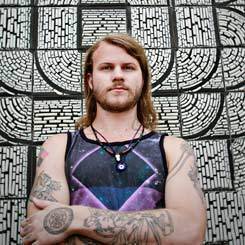 Live music!

Sponsored by KEXP 90.3!
Sep 13
Join us for the kickoff of our new Music Movies series, Puget Soundtrack, where we invite Seattle musicians and bands to create a live score for a film of their choosing. In September, local animator and electronic musician Vox Mod sets his encyclopedia sci-fi knowledge loose on a mystery title. Fans have detected influences as far ranging as the '90s cartoon Aeon Flux, Carl Sagan's Cosmos and Jean Giraud's oil paintings in Vox Mod's hypnotically cinematic albums and EPs. Looking for insight into which film he's choosing? Think Japanese, think dystopian future, think canonical anime influence.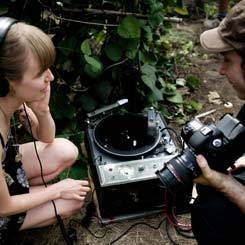 Director Alex Steyermark and Producer Lavinia Jones Wright in attendance!
Sep 14
(Alex Steyermark, United States, 2014, DCP, 95 min)
The 78 Project Movie is a documentary journey across America to make one-of-a-kind 78rpm records with musicians in their hometowns using a 1930s Presto direct-to-disc recorder. With one microphone. And one blank disc. In one 3-minute take--how America's authentic musical forms were originally captured.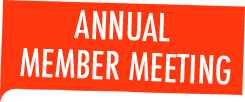 All current Film Forum members invited to attend!
Sep 22
Members, join us as we vote on our board of directors, discuss the state of the organization and local filmmaking, network with other filmmakers and film lovers, and enjoy a drink. This is your chance to guide the direction of Northwest Film Forum, meet the board and staff, and hear about the year past and the year ahead. All current members are welcome to attend.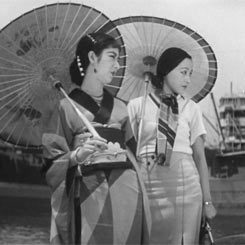 Co-presented with SAM's Gardner Center for Asian Art and Ideas
Oct 04
(Hiroshi Shimizu, 1933, 71 min)
After spending the last few years touring internationally with Guy Maddin and his films, experimental music collective Aono Jikken Ensemble returns home to Seattle for this performance, a live score for Japanese Girls at the Harbor, a lyrical silent drama from 1933 by rediscovered master director Hiroshi Shimizu. This stunning event features the premiere of a new live music and sound score, with benshi narration in Japanese and English.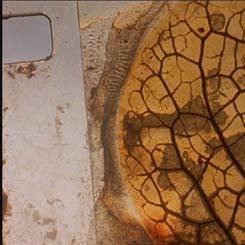 Co-presented with Signal Fire!
Filmmakers Devon Demonte and Caryn Cline in attendance!
Oct 05
Direct filmmaking meets environmental action in this program of experimental films that use organic and inorganic material to alter film surfaces. As part of our Local Sightings Film Festival 2014, filmmaker Caryn Cline taught an experimental filmmaking workshop on the "botanicollage" technique, made famous by Stan Brakhage and his film Mothlight. Students have created handmade film frames using local botanicals, art materials and film supplies—their short, collaborative film screens tonight alongside a program of classic experimental films in the botanicollage vein.