Calendar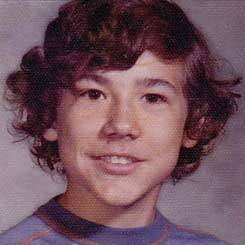 Local Sightings Festival award winner!
Mar 07 - Mar 13
(Jason Renaud and Brian Lindstrom, United States, 2013, Blu-Ray, 90 min)
Early in its musical history, the Portland punk scene saw the emergence of a magazine, the Oregon Organizm, written and edited by an influential band member of the time, James Chasse. With a close friend performing as lead singer of The Wipers—an influential punk band that made an impact on groups like Nirvana—James became a well-known member of his society. In 2006, tragedy struck, when James died during a highly controversial arrest by Portland police in downtown. This documentary follows his musical rise, decline and tribulations, along with a modern perspective on a police case increasingly relevant today.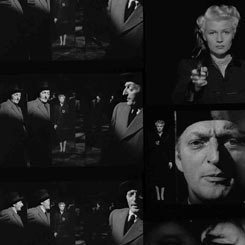 Filmmaker Josh Hite in attendance!
Mar 13
Whether you call it collage, compilation, found footage, detournement, or recycled cinema, the incorporation of previously shot materials into new artworks is a longstanding film practice. Founded in 2009, the Festival of (In)appropriation is a yearly showcase of contemporary short (20 minutes or less) audiovisual works that appropriate film or video footage and repurpose it in "inappropriate" and inventive ways.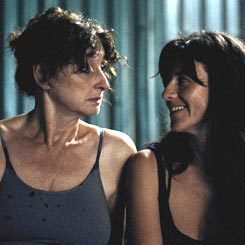 Mar 14 - Mar 20
(Denis Côté, Canada, 2013, 95 min)
Winner of the 2013 Silver Bear (Alfred Bauer Prize) at the Berlin International Film Festival, Quebecois multi-hyphenate talent Denis Côté's seventh feature tells the darkly mysterious tale of two lesbian ex-cons, Victoria and Florence, trying to make a new life in the backwoods of Quebec. Seeking peace and quiet, the couple slowly begin to feel under siege, as Vic's probation officer keeps unexpectedly popping up, and a strange woman in the neighborhood soon turns out to be an increasingly menacing shadow from Flo's past.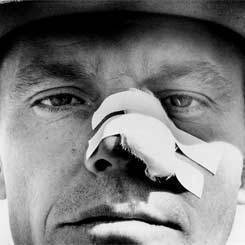 Two nights only!
New digital restoration!
Mar 15 - Mar 16
(Thom Andersen, United States, 2003, DCP, 169 min)
Los Angeles' cinematic self receives a thoroughly enjoyable meta-treatment in Thom Andersen's engrossing video essay about one of the most extensively filmed cities on earth, featuring scenes from films as wide-ranging as Chinatown and Killer of Sheep.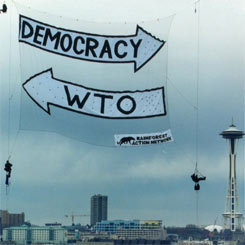 Post-screening reception!
Mar 19
This special event features a talk by filmmaker Jill Freidberg (director of This is What Democracy Looks Like) as well as the top entries from a Remix Video Competition designed to revisit the seminal 1999 WTO demonstrations. Using archival or "found" footage, work from participating filmmakers will explore a contemporary political issue through the lens of the "Battle of Seattle" and, in the process, contemplate this historical event's uniqueness and legacy in political actions such as the Occupy movement and the Arab Spring.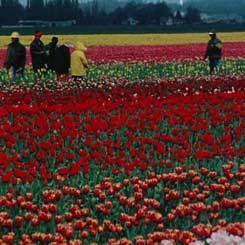 16mm prints!
Mar 20
Before Gus Van Sant, Kelly Reichardt and David Lynch made the Pacific Northwest known for hustlers, dreamers and weirdos, thousands of amateur and professional filmmakers filmed their own visions of the region. Made with the intention of screening them in homes, workplaces, schools and institutions, these films collectively represent a visual history of the region.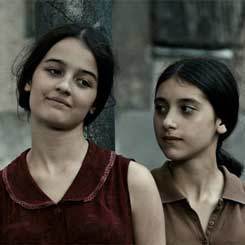 Mar 21 - Mar 27
(Nana Ekvtimishvili and Simon Gross, Germany/France/Georgia, 2013, 102 min)
Loosely based on debut writer and co-director Nana Ekvtimishvili's memories of growing up in Georgia after the collapse of the Soviet Union, In Bloom follows Eka and Natia, inseparable fourteen-year-old friends navigating the everyday of family, school and young love in a newly independent and not yet stable country. Jury award winner at 2013 Berlinale.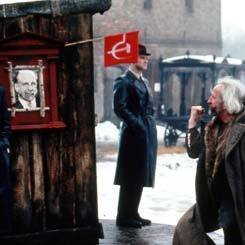 New 35mm print!
Introduction by author Reinhild Steingröver!
Co-presented with DEFA, the East German Film Library at the University of Massachusetts Amherst
Post-screening reception!
Mar 21
(Herwig Kipping, East Germany, 1991, 35mm)
In this new director's cut, renegade East German filmmaker Herwig Kipping set out to explore the roots of the socialist society that he grew up in. Kipping calls his approach "magical idealism," emphasizing the need to elevate visuals, metaphorical elements and poetic language over conventional film narrative structures and language. Representing a radical departure from the East German cinema of the time, Kipping's influences included Buñuel, Nietzsche, Dostoyevsky, Hölderlin, Tarkovsky and Rilke.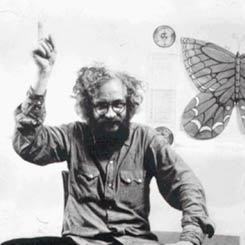 16mm prints!

Special introduction by Chuck Kleinhans, co-editor of Jump Cut media journal!
Mar 22
(83 min)
He collected paper airplanes, Seminole textiles and Ukrainian Easter Eggs. He recorded Allen Ginsberg, The Fugs and the peyote songs of the Kiowa Indians. He was "shaman in residence" at Naropa Institute and the world's leading authority on string figures. And this was only the tip of the dazzling intellectual iceberg that was Harry Smith (1923–1991)—painter, filmmaker, musicologist, anthropologist, linguist, translator, collector, occultist and eccentric genius of the 20th-century underground.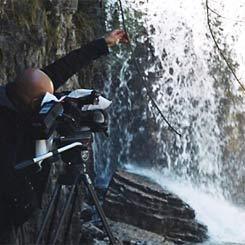 Visiting filmmaker Liz Marshall, plus World Water Day panel on The Human Right to Water: Connecting Local and Global Struggles

Co-presented with Stop Veolia Seattle and The Rachel Corrie Foundation for Peace and Justice
Mar 23
(Liz Marshall, 2010, Blu-ray, 79 min)
Water On The Table features the story of Maude Barlow, lauded as an "international water-warrior" for her crusade to have water declared a human right. The film shadows her life on the road, in Canada and the United States, over the course of a year, documenting her public face as well as the unscripted woman behind the scenes. Water on the Table presents a riveting film portrait of an activist, framed by cinematic, haiku-style images that linger on watersheds, wetlands, rivers, estuaries, waterfalls and lakes—elevating water beyond the political and into the realm of a meditation on where our soul lies, as a species dependent on planet Earth.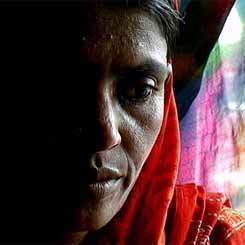 Co-presented with Tasveer
Mar 26
(Surabhi Sharma, India, 2001, 75 min)
Jari Mari is a sprawling slum colony near Mumbai's main international airport. Its narrow lanes house hundreds of small sweatshops, where women and men work without the right to organize. Their existence is on the edge: their illegal dwellings could be demolished at any time by the airport authorities, and jobs have to be found anew every day, from workshop to workshop. This documentary explores the lives of the people of Jari Mari, and records the changes to the nature and organization of Mumbai's workforce, over the past two decades.
A new work by Salt Horse

World premiere live performance
Mar 27 - Mar 29
In Salt Horse's Color Field, unique and hidden spaces are activated throughout Northwest Film Forum's venue, generating kinetic architectures of shape, color and form. Images arise and dissolve—a large eye of light soars above the horizon, a man emerges and then disappears in plain sight, and a blackened corner harbors a hovering body. Abstract Expressionist painters such as Stella, Frankenthaler and Gorky are sources of inspiration. Joining local Seattle artists in Salt Horse (Corrie Befort, Beth Graczyk, and Angelina Baldoz) are a vibrant cast of dancers, including Ariana Bird, Belle Wolf, Kathleen Hunt and Steven Gomez.
Mar 28 - Apr 03
(Alain Resnais, France, 1968, 35mm, 91 min)
As in Chris Marker's La Jetée, in Je t'aime a man is selected to travel back in time. The time machine malfunctions and the man finds himself trapped in his own scattered memory. As he re-lives moments of bliss and tragedy from past relationships, the line between dream and flashback becomes distorted in this cerebral time travel romance.