Calendar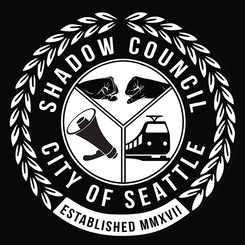 May 31
The Shadow Council is a people's legislative body / satirical current events forum hosted by Brett Hamil (of The Seattle Process). Expert Witnesses will present findings on topics both local and national. The Assembly will submit proposed legislation, public comment, questions and complaints.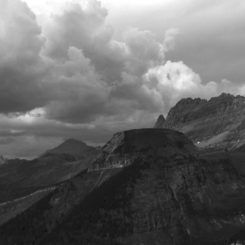 Director in attendance! Co-presented by EXcinema
May 31
Seattle-based filmmaker, Georg Koszulinski, will present a program of short films and videos produced from 2013-17, including experimental science fiction and personal essay films shot in Cuba and British Columbia.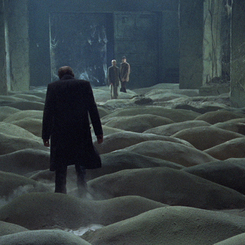 New 2K restoration!
Jun 01 - Jun 04
(Andrei Tarkovsky, Soviet Union, 1979, 163 min)
One of the most immersive and rarefied experiences in the history of cinema, Andrei Tarkovsky's Stalker embarks on a metaphysical journey through an enigmatic post-apocalyptic landscape. A hired guide leads a writer and a scientist into the sickly heart of the restricted Zone, where the three men eventually zero in on the Room, a place rumored to fulfill one's most deeply held desires.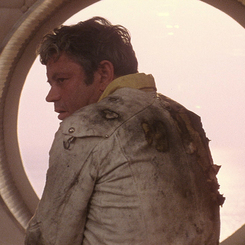 New 2K restoration!
May 28 - Jun 03
(Andrei Tarkovsky, Soviet Union, 1972, 167 min)
Ground control has been receiving mysterious transmissions from the three remaining residents of the Solaris space station. When cosmonaut and psychologist Kris Kelvin is dispatched to investigate, he experiences the same strange phenomena that afflict the Solaris crew, sending him on a voyage into the darkest recesses of his consciousness.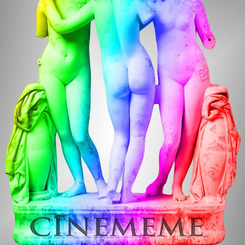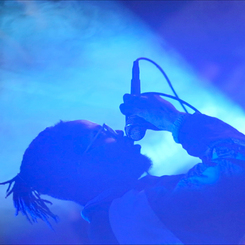 Live score!
Jun 08
Golden Silence: The Score Feels is an ongoing documentary exploration of creative worlds that interweave their paths, crossing in the same reality. The film follows each artist on and off stage giving a magical look into the artistic lives dancing on different wave lengths, frequencies, and vibrations that are celebrating life as experienced by young artists of color in Seattle.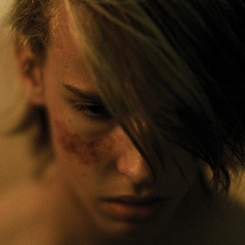 Seattle premiere!
Jun 09 - Jun 11
(Bas Devos, Belgium & the Netherlands, 2014, 85 min)
Violet begins with a striking shot: teenage Jesse helplessly witnesses the random murder of a friend. The film moves from that point not searching for meaning, but rather, plunging into the perspective of the stunned survivor, becoming an immersive study in the human experience of isolation.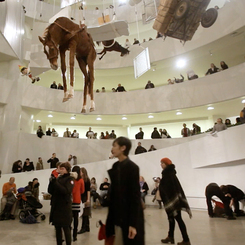 Seattle premiere!
Jun 09 - Jun 11
(Maura Axelrod, US, 2016, 90 min)
In Maura Axelrod's iconoclastic documentary, we meet the art world's enfant terrible, Maurizio Cattelan, one of the most successful - and controversial - artists of our time. The film documents the trajectory of Maurizio's career as he provokes his friends and his detractors alike, while in the end, perhaps not even the audience is safe from his trickery.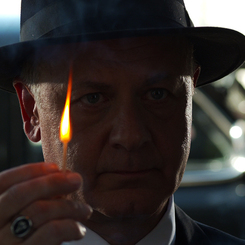 Filmmakers in attendance!
Jun 11
(Scott Schaefer, US, 2014, 30 min)
Celebrating the 70th Anniversary of Summer of the Saucers, filmmakers Steve Edmiston and Scott Schaefer provide a special presentation, "J. Edgar Hoover's Flying Discs: Why the Maury Island Incident is the seminal event in modern popular culture relating to UFO's, conspiracies, and cover-ups," followed by the screening of their award-winning film, The Maury Island Incident and an audience Q&A.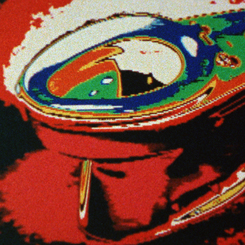 Jun 14 - Jun 18
(Toshio Matsumoto, Japan, 1961-75, 128 min)
Following the recent passing of Toshio Matsumoto, Japanese avant-garde and experimental film auteur, we are screening eight of his short films. Psychedelia, deconstruction, and the visualization of subjectivity were central themes of Matsumoto's films; in his neo-documentary work, these are fused with conventional documentary elements to create a unique hybrid.
We will also be screening Matsumoto's feature-length masterpiece, Funeral Parade of Roses. For info, a trailer, and tickets to Funeral Parade, click here.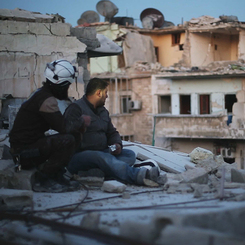 Seattle premiere!
Jun 15 - Jun 22
(Feras Fayyad, Syria, 2017, 104 min)
Winner of the Grand Jury Documentary prize at the Sundance Film Festival, Syrian filmmaker Feras Fayyad's breathtaking work – a searing example of boots-on-the-ground reportage – follows the efforts of the internationally recognized White Helmets, an organization comprised of ordinary citizens who are the first to rush towards military strikes and attacks in the hope of saving lives.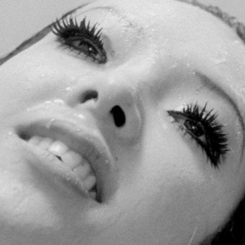 New 4K restoration!
Jun 15 - Jun 18
(Toshio Matsumoto, Japan, 1969, 107 min)
Toshio Matsumoto's (3/25/1932 – 4/12/2017) shattering, kaleidoscopic Funeral Parade of Roses is one of the most subversive and intoxicating films of the late 1960s: a headlong dive into a dazzling, unseen Tokyo night-world of drag queen bars and fabulous divas, fueled by booze, drugs, fuzz guitars, performance art and black mascara. In remembrance of Matsumoto, we are screening Funeral Parade of Roses and eight of his short films.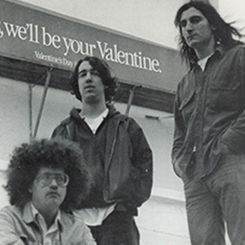 Anthony Bedard in attendance!
Jun 23
(Danny Plotnick, US, 1996, 48 min)
Brace yourselves for one of the most resplendent footnotes of rock anti-history ever to grace the silver screen. Danny Plotnick's I'm Not Fascinating: The Movie! chronicles the pointless shenanigans of San Francisco rock 'n' roll ne'er-do-wells the Icky Boyfriends and their futile quest for rock stardom.