Calendar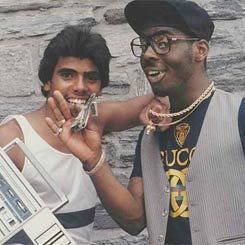 Back by popular demand!
Jun 26 - Jul 02
(Sacha Jenkins, United States, 2014, 82 min, DCP)
Fresh Dressed is a chronicle of hip-hop, urban fashion and the hustle that brought oversized pants and graffiti-etched jackets from Orchard Street to high fashion catwalks and Middle America's shopping malls. More than a documentary about fashion and music, Fresh Dressed is a thorough contemplation of cultural economy, police brutality and community solidarity—in short, the history of hip hop.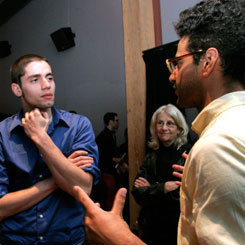 Free event!
Feb 09 - Aug 03
Are you a local filmmaker looking to share your work? Seeking feedback on your film? Want to see what other people are currently working on? Come join us for our monthly opening screening! Hang out with new and established filmmakers and experience films being made right here in our community.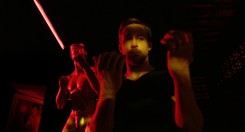 Live Music Score!
Jul 09
(Nicolas Winding Refn, Denmark/France, 2013, 90 min)
Cock & Swan will be the first Puget Soundtrack band to combine live scoring with pre-recorded elements — a technique they hope will allow them to focus on the highly rhythmic pacing of Only God Forgives. While Refn's followup to Drive is certainly short on dialogue, it doesn't skimp on either visuals or action. The blood-soaked revenge pic was a critical Hindenburg upon release, but could the right musical accompaniment be all it needs to soar?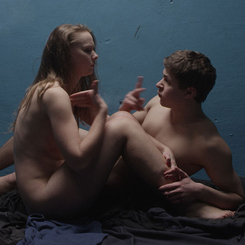 Seattle Premiere!
Jul 10 - Jul 16
(Myroslav Slaboshpytskiy, Ukraine, 2014, DCP, 130 min)
Set in a boarding school for the deaf, The Tribe weaves an harsh tale of love and hate without ever uttering a spoken word. Director Myroslav Slaboshpytsky's feature debut also declines to subtitle the sign language used by all characters. Instead, the angst and fury of adolescence plays out in a series of terrific performance, all portrayed by deaf actors. The results have been earned universal critical acclaim and multiple awards at Cannes.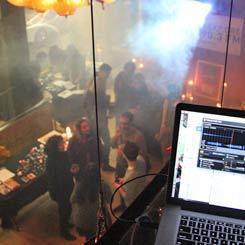 Co-presented with KEXP 90.3 and World Famous

Sponsored by City Arts Magazine

Curated by Bobby McHugh and Sharlese Metcalf

Happy Hour with DJ at 7pm!

Program at 8pm!
Jul 15
Videoasis is a celebration of music videos and the artists who create them. Our quarterly showcase is a thematic mixture of locally made videos, some new, and some definite throwbacks.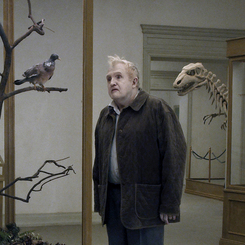 Seattle Premiere!
Jul 17 - Jul 23
(Roy Anderrsson, 2014, Sweden, DCP, 101 minutes)
Through a series of (mostly) unconnected painterly vignettes, legendary Swedish auteur Roy Andersson deftly delivers the finale to his humanist trilogy. Pigeon might be the oddest, funniest, deepest movie-going experience you've ever been to, and you'll be stumped trying to explain it to your friends. Irreducible to advertising, the entire trilogy has received a limited release in North America, even as it is hailed by critics as a masterpiece in our time.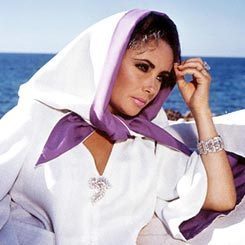 35mm print!
Introduction by Steven Fried!

Jul 18
(Joseph Losey, 1968, UK, 35mm, 113 min)
Elizabeth Taylor is a sultry, medusa-haired wealthy widow. Richard Burton is the brooding, penniless poet who mysteriously appears on her private island. Both actors appear to be mildly intoxicated throughout as they act out their tabloid dramas with a tongue-in-cheek zest that's not to be missed.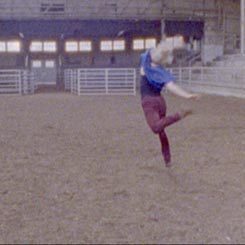 Jul 19
Various
Join us for a program dedicated to the exploration and evolution of dance film through connecting artists scene by scene. Curated by filmmaker/curator Adam Sekuler and choreographer Shannon Stewart, RADAR features movement based films of many budgets, styles and perspectives, creating a platform of local, national and international exchange that allows artists to publicly screen their work, discuss, get feedback and meet other artists working in the same form. Each screening features at least one film or dance artist from the screening city.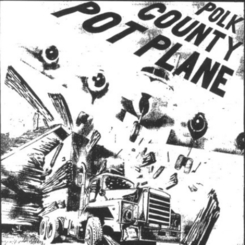 Presented with Scarecrow Video!

One Night Only!
Jul 22
(Jim West, 1977, United States, VHS, 90 min)
Scarecrow Video's own Matt Lynch presents one of his all-time favorites: POLK COUNTY POT PLANE. A plane full of weed, a mountain runway in Georgia, a couple of good ol' boys, and a singular piece of regional exploitation. All based on a true story!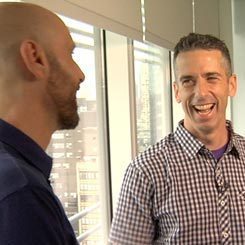 Jul 24 - Jul 30
(David Thorpe, 2014, United States, DCP, 77 min)
Journalist-turned-documentarian David Thorpe turns the camera on himself and his own personal quest to sound straight. He's joined in this funny and insightful documentary by queer celebrities, including Dan Savage, David Sedaris, George Takei, and others. The documentary surveys popular media, personal anecdotes, psychological theories, and speech science that tries to explain 'sounding gay' as a phenomenon.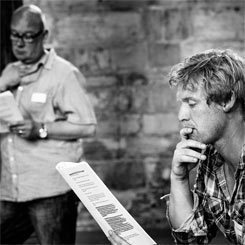 Free event!
Happy Hour: 6:30pm
Readings: 7pm
Last Monday of the month
Apr 27 - Aug 31
Join Northwest Film Forum for a monthly Open Script Read! Local screenwriters and filmmakers may submit 10 pages of their original work in order to hear a live table read, with an ensemble of professional actors, and get feedback from both actors and other participants.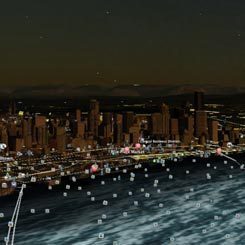 Filmmaker in attendance!
Live performance!

Jul 27
(Adam Sekuler, United States, 2015, 24 min)
My Life In Google is a landscape film using the archive of Google Earth, Google Street View and Google Maps to create a personal memoir landscape film/live performance. After the screening and performance, the audience and filmmaker will embark together on an interactive excavation of the forgotten histories and topographies of the Capitol Hill neighborhood.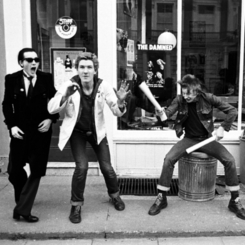 Aug 14 - Aug 16
(Wes Orshoski, 2015, USA, DCP, 110 min)
Fresh off its festival premiere, Don't You Wish We Were Dead is the definitive story of THE pioneering punk band: THE DAMNED, from their formation in 1976 through to present day. It's a rollicking, yet complicated journey, unflinchingly portrayed, and a must-see for any punk.