Graphic Means: A History of Graphic Design Production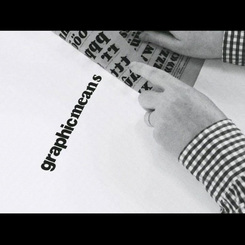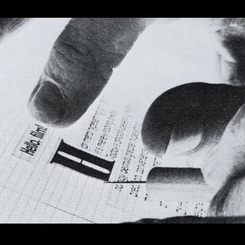 Apr 15 - Apr 26
(Briar Levit, US, 2017, 84 min)
*APRIL 15 SCREENING SOLD OUT -- ENCORE SCREENING ON APRIL 26 ADDED!* Buy Tickets Now >
World premiere! Director in attendance!
Reception at 6pm; Beyond This Point conversation with Director/Producer Briar Levit at 7pm
Sponsored by Civilization
Saturday, Apr 15 at 07:30PM
Wednesday, Apr 26 at 08:00PM

It's been roughly 30 years since the desktop computer revolutionized the way the graphic design industry works. For decades before that, it was the hands of industrious workers, and various ingenious machines and tools that brought type and image together on meticulously prepared paste-up boards, before they were sent to the printer.
Graphic Means is a journey through the transformative Mad Men-era of pre-digital design production to the advent of the desktop computer. It explores the methods, tools, and evolving social roles that gave rise to the graphic design industry as we know it today.