Searching Skies and other shorts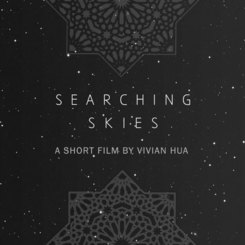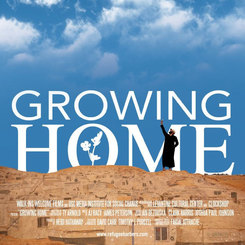 May 10
Free event! Filmmaker in attendance!
A panel discussion will follow the program.
Sponsored by the Seattle Globalist
This series of short films strings together a hypothetical path of Iraqi and Syrian refugees, starting with the fall of Saddam Hussein in 2003.

By 2007, the UNHCR estimated that the Iraq War had led to 2 million refugees fleeing outside of the country and 1.7 displaced inside the country. Many of those refugees went to Syria, which historically had an open-door policy – and 80-90% of those refugees settled in the Syrian capital city of Damascus.

Now, a decade later, the people of Syria find themselves in a similar war-torn state. Nearly 5 million Syrian refugees are registered around the world, to say nothing of the country's internally displaced people.

The films of Vivian Hua, Faiscal Attrache, Sahar al-Sawaf, and Jude Chehab touch on these intercontinental struggles – not by following one singular family or individual, but the larger narrative of displacement and resettlement.
Searching Skies, by Vivian Hua - ~8 min
When a Syrian refugee family is invited to a Christian family's house for Christmas dinner, they are caught between opposing viewpoints for and against their presence -- until an unexpected event suddenly occurs.

Growing Home ينبتون وطنا , by Faisal Attrache - 21:30 min
Samer, a displaced Syrian barber, has taken refuge along with his young family in the Zaatari Refugee Camp in Jordan. Despite filling his time with meaningful work, caring for his family and improving his living conditions, the daily distractions cannot diminish his desire to return home.

Um Abdullah, by Sahar al-Sawaf - 4:16 min
Composed of graphic collages, the film is based on filmmaker Sahar al-Sawaf's memories of his uncle when he visited Iraq as a child. This film is a glimpse of Uncle Ma'an's daily life activities being surrounded by the tensions of war.

Thyme, by Jude Chehab - 1:33 min
A beautiful PSA to combat stereotypes about black Muslim Americans.
- - - - - - - - -
PANELIST BIOS:
ANEELAH AFZALI is the founder and Executive Director of the American Muslim Empowerment Network (AMEN), a new initiative launched by the Muslim Association of Puget Sound (MAPS) in December 2016. She also currently serves as a Governing Board Member of the Faith Action Network and Director of Legal Clinic for the Muslim Community Resource Center. Aneelah is an attorney and graduate of Harvard Law School who made partner at a law firm and led as General Counsel of a local healthcare IT company. In addition to her legal practice, Aneelah co-founded MELAW -- the Middle Eastern Legal Association of Washington -- and served as inaugural president for two years. Three years ago, Aneelah took a break from her legal career to pursue service and knowledge, two things her faith emphasizes. Since then, she has served as a community activist, interfaith leader, social justice advocate, and seeker of knowledge. Aneelah graduated from the University of Oregon Honors College, and was named a Chayes International Service Fellow at Harvard Law School. She enjoys traveling, snowboarding, and football, and is a proud Seahawks and Ducks fan!
HAYAT NORIMINE, an Eastern Washington native, is Seattle Met's news and politics hound and PubliCola reporter. She also contributes features and writes politics and culture stories throughout the magazine. Hayat began her journalism career as an English editor in Amman, Jordan, and later became a local government and Southwest Washington politics reporter at The Daily News in Longview. She has a degree in creative writing at the University of Washington and a master's degree in journalism at Northwestern University. She now lives in West Seattle with her husband and Bedouin dog.
JANET CLARK is the married mother of four children, who was born and raised in the state of Montana. She is an American, a U.S. citizen, a registered voter and an American Muslim. Inspired by Islamic teachings of giving back to society, she has volunteered for many years with numerous non-profits including children's camps and has been actively involved in local interfaith relationship building efforts. She and her family have been long-time residents of Everett, Washington, where she and her husband have raised their children with strong Islamic values to be honest, hard-working, productive citizens, and proud Americans.
AHLAAM IBRAAHIM is a student at University of Washington! Ahlaam enjoys writing and hopes to become a voice for the voiceless. She currently covers stories for Seattle Globalist, Occupy and Seattle Times! She's really passionate about education, Islam, and powdered donuts. Ahlaam is a proud Somali-American and love helping her community strive for the better -- which is why she run two initiatives: Global Islamophobia Awareness Day and Educating the Horn.
VIVIAN HUA is a writer, filmmaker, and political organizer who is fascinated by synthesizing divergent styles, groups, and schools of thought. This can be found throughout her work, which unifies her interest in the metaphysical with her belief that art can positively transform the self and society. After more than a decade of splitting her time between Editor-in-Chief of the music and arts publication, REDEFINE, and working as a designer and writer for numerous non-profit organizations, Hua expands upon her artistic and activist career with her latest narrative short film, Searching Skies. Her work can be seen here.