Cinemas
Now Showing
Northwest Film Forum welcomes the 5th annual Seattle Asian American Film Festival!
Feb 23 - Feb 26
The Seattle Asian American Film Festival (SAAFF) showcases feature-length and short-format films by and about Asian Americans across North America, with an emphasis on filmmakers from the Pacific Northwest.
*This screening is at the Naked City Brewery & Taphouse in Greenwood*

Filmmakers in attendance!

Free screening!
Feb 28
Join us for an encore screening of your Audience Award picks from this year's Local Sightings Film Festival!
Happy hour at 6:30pm!
Mar 01
How do you satirize the fact that our country elected a reality TV star to the highest office in the nation? Join us for a screening of some of the best political satire sketches of the past 50 years of television, followed by a discussion with comedians and TV experts about political satire's role and where we go from here.
Seattle premiere!
Mar 02 - Mar 04
(Salomé Jashi, Georgia / Germany, 2016, 74 min)
The town of Tsalenjikha (pop. 8,900) in western Georgia is scarcely newsworthy, a reality which broadcast journalist Dariko must confront as she attempts to report, with some journalistic objectivity, the town's droll proceedings.
Live score! Buy Tickets Now >
Mar 03
(Wolfgang Petersen, US & West Germany, 1985, 108 min)
Enemy Mine is a tale that I feel will always be relevant; a story of mortal enemies settling their differences and realizing how similar they are. It is about finding who you truly are. This is a story that anyone can relate to. It is a gift. It is heart-wrenching and timeless. – Miles Kazemian, Your City Sleeps
Mar 03 - Mar 05
(Roxanne Benjamin, Sofia Carrillo, Annie Clark, Karyn Kusama, & Jovanka Vuckovic, Canada & US, 2017, 81 min)
XX is a new all-female-helmed horror anthology of four dark tales written and directed by fiercely talented women: Annie Clark (St. Vincent) rocks her directorial debut with The Birthday Party; Karyn Kusama exorcises Her Only Living Son; Roxanne Benjamin screams Don't Fall; and Jovanka Vuckovic dares to open The Box. Award-winning animator Sofia Carrillo wraps these four suspenseful stories of terror together.
Buy Tickets Now to see Sister Spit at noon. Free event after 1:30pm!
Mar 04
For the third year, Northwest Film Forum partners with multiple departments at UW-Bothell to present a day of performances, screenings and conversations in celebration of International Women's Day (March 8th). The day-long event will include a special performance by Sister Spit.
Filmmaker in attendance!
Mar 05
(Derek McNeill, US, 2017, 47 min)
Caution, survival, and hope. The residents of Nickelsville, an organized homeless encampment in Seattle Washington, share how they became homeless; caution how quickly it can happen, and how they persevere.
Special Events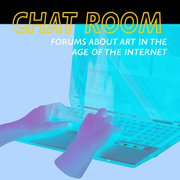 Special Events

Check our calendar regularly for non-screening events; we host a plethora of lectures, roundtable discussions (Chat Room), multidisciplinary events (IRL: Craigslist), and free Art Walk events (Cine-meme).

More>

Series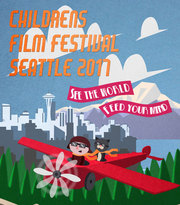 Children's Film Festival Seattle
See the world and feed your mind at the 12th annual Children's Film Festival Seattle, the largest and best film festival on the West Coast for kids and their families. The fun starts on January 26!
Programs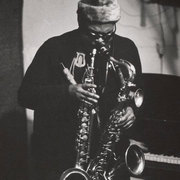 Music Movies
The Film Forum has some of the strongest music film programming in the country - come enjoy live scores created by local musicians at our Puget Soundtrack series, music documentaries, soundscapes + multimedia and everything in between