Cinemas
Now Showing
Co-presented with Seattle Documentary Association.

Free event! Happy hour at 6pm!
Jan 18
As visual storytellers, filmmakers have invaluable skills to offer to the community. Grassroots groups that champion progressive causes lead the way in creating and inspiring positive change. At this meet up, filmmakers and community groups can link up for video projects that highlight important social change work.
Seattle premiere!

Featuring appearances by Future Islands, A Place to Bury Strangers, Deerhoof, Ty Seagall, Thee Oh Sees, and more.
Jan 18 - Jan 25
(Matthew Conboy, US, 2016, 83 min)
Goodnight Brooklyn brings viewers inside Death By Audio, the last underground venue for music and art in Williamsburg, Brooklyn, a neighborhood once defined by its cultural contributions to the city of NY. The film chronicles the origins, community­-building, influence and ultimate closure of one of Brooklyn's best DIY music venues, ironically at the hands of a former champion of their efforts.
Brand-new 2K restoration!
Jan 20 - Jan 22
(Felix E. Feist, US, 1933, 70 min)
Deluge takes its place alongside King Kong in the annals of special effects history with this 2K restoration. Triggered by a series of earthquakes on the West Coast of the United States, a massive tidal wave circles the globe and wipes out New York City. A man, separated from his family, must begin to rebuild civilization in the wake of the catastrophe.
Seattle premiere!
Jan 20 - Jan 22
(Robin Pront, Belgium, 2015, DCP, 93 min)
In love with the same girl and leading very different lives, the loyalty between brothers Dave and Kenneth is tested during a crime-fueled trip through the Belgian countryside.
Seattle premiere! Filmmaker in attendance!

Co-presented with Ex-Cinema.
Jan 25
(Georg Koszulinski, US & Haiti, 2016, 61 min)
From documentary filmmaker Georg Koszulinski comes a visual chronicle of the Vodou religion as practiced in the rural mountains of Haiti. Loa presents an expressive account of rural Vodou via a portrait of the houngan Extanta Aoleé, who has served the Loa, or sacred spirits of Haiti, for over a half century.
Special Events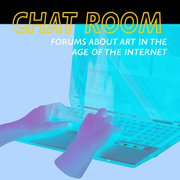 Special Events

Check our calendar regularly for non-screening events; we host a plethora of lectures, roundtable discussions (Chat Room), multidisciplinary events (IRL: Craigslist), and free Art Walk events (Cine-meme).

More>

Series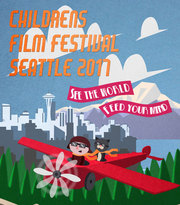 Children's Film Festival Seattle
See the world and feed your mind at the 12th annual Children's Film Festival Seattle, the largest and best film festival on the West Coast for kids and their families. The fun starts on January 26!
Programs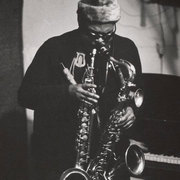 Music Movies
The Film Forum has some of the strongest music film programming in the country - come enjoy live scores created by local musicians at our Puget Soundtrack series, music documentaries, soundscapes + multimedia and everything in between