Cinemas
Now Showing
16mm prints!
Dec 08
Wavelength: (Michael Snow, Canada, 1967, 16mm, 45 min) To Lavoisier, Who Died in the Reign of Terror: (Michael Snow, Canada, 1991, 16mm, 52 min)
Canadian artist Michael Snow is one of the world's most influential avant-garde filmmakers. His structuralist opus Wavelength will screen at the Forum alongside the melancholy and surreal La Voisier, Who Died in the Reign of Terror.
Seattle premiere!
Dec 08 - Dec 11
(Gianfranco Rosi, Italy/France, 2016, DCP, 108 min)
For residents of Lampedusa, life continues at a steady pace. Samuele, observant 12-year-old Lampedusan, likes playing on land, even though everything around him speaks of the sea and those who try to cross it to get to his island. Gianfranco Rosi simultaneously documents Samuele's life and a few of the many battered boats that wash ashore, as migrants finally reach land after a harrowing journey. What's next?
All ages! Milk and cookies!
Dec 11
Join us to usher in the holidays and be among the first to find out what's on tap for Children's Film Festival Seattle (Jan. 26 to Feb. 11) at the Forum! We'll have animation and crafting stations, classic TV holiday specials playing in Cinema 2, dreidel, milk and cookies, and a special sneak peek at the highlights of CFFS 2017.
Artists in attendance!
Dec 11
(Jeremy Moss & Pamela Vail, US, 2012-2016, 60 min)
Movement Material is a 60­-minute program of video, 16mm projection, and live performance that highlight transfigurative gestures via the collision of camera and dance. This program explores the roles and functions of both the cinematographer (Jeremy Moss) and the dancer (Pamela Vail) while engaging questions of space, movement, and the ways in which the frame and the cut create alternate walls and rhythms.
Special Events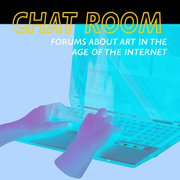 Special Events

Check our calendar regularly for non-screening events; we host a plethora of lectures, roundtable discussions (Chat Room), multidisciplinary events (IRL: Craigslist), and free Art Walk events (Cine-meme).

More>

Series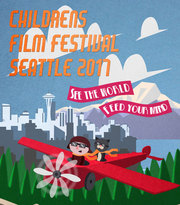 Children's Film Festival Seattle
See the world and feed your mind at the 12th annual Children's Film Festival Seattle, the largest and best film festival on the West Coast for kids and their families. The fun starts on January 26!
Programs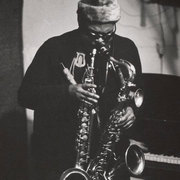 Music Movies
The Film Forum has some of the strongest music film programming in the country - come enjoy live scores created by local musicians at our Puget Soundtrack series, music documentaries, soundscapes + multimedia and everything in between