Cinemas
Now Showing
Happy hour at 7pm!
Oct 21
Seattle's favorite political comedy talk show continues to burrow into the psyche of a city under siege. Each live episode features interviews with local politicians, activists and artists plus performances, surprises and shocking revelations.
Seattle premiere!
Oct 21 - Oct 27
(Craig Atkinson, US, 2016, DCP, 72 min)
Shot over two years and in 11 states, starting on the streets of Ferguson as the community grapples with the death of Michael Brown, Do Not Resist shows how local police forces have evolved into paramilitary organizations with an extreme amount of resources.
Oct 22
(Andrew Stanton & Lee Unkrich, US, 2003, 100 min)
Over the past year, the Navajo Nation has been working with Pixar Animation Studios on dubbing a Navajo language version of Finding Nemo. The film, Nemo Hádéést'íí, is a unique partnership between one of the country's most recognized animation studios and one of the country's largest tribes. Nemo Hádéést'íí will be the first Pixar movie to be voiced entirely in a Native American language, Diné.
Featuring an introduction by Professor Fred Hopkins, TV & Radio personality and SchlockMeister extraordinaire!
Oct 22
Ski Troop: (Roger Corman, US, 1960, 16mm, 63 min) Monster: (Wyatt Ordung, US, 1954, 16mm, 64 min)
Having produced or directed over 400 films in a 60 year Hollywood film career, Roger Corman turned 90 earlier this year. Join us for a 16mm double-feature screening of two of his classic, low-budget, drive-in features: Monster from the Ocean Floor and Ski Troop Attack.
Seattle premiere!
Oct 26
(Sara Fishko, US, 2016, 87 min)
Between 1957 and 1965 in New York, dozens of jazz musicians jam night after night in a dilapidated Sixth Avenue loft, not realizing that much of what they play and say to each other is being captured on audio tape and in still pictures by the gentle and unstable genius, former LIFE Magazine photographer W. Eugene Smith, who lives in the loft space next door.
Presented by The Sprocket Society
Oct 27
(various directors, US, 1932-1977, 16mm, ~100 min)
The Sprocket Society presents an election-time salute to the democratic process, with a slate of 16mm cartoons, propaganda, mini-docs, and satire. Contenders vying for your vote include Bugs Bunny, Richard Nixon, Shirley Temple, William McKinley, Sammy Davis Jr., Anita Bryant, FDR, Betty Boop, and more. Preceded by recordings of vintage campaign songs.
Oct 28 - Nov 06
(Keith Maitland, US, 2016, DCP, 98 min)
On August 1st, 1966, a sniper rode to the top of the University of Texas Tower and opened fire, killing 16 people holding the campus hostage for 96 minutes. Fifty years after America's first mass school shooting, director Keith Maitland's Tower reveals the untold stories of witnesses, heroes and survivors.
Special Events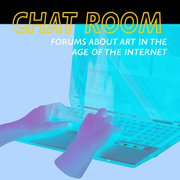 Special Events

Check our calendar regularly for non-screening events; we host a plethora of lectures, roundtable discussions (Chat Room), multidisciplinary events (IRL: Craigslist), and free Art Walk events (Cine-meme).

More>

Series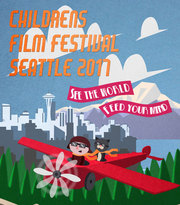 Children's Film Festival Seattle
See the world and feed your mind at the 12th annual Children's Film Festival Seattle, the largest and best film festival on the West Coast for kids and their families. The fun starts on January 26!
Programs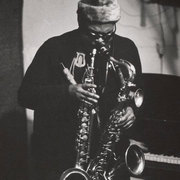 Music Movies
The Film Forum has some of the strongest music film programming in the country - come enjoy live scores created by local musicians at our Puget Soundtrack series, music documentaries, soundscapes + multimedia and everything in between