Cinemas
Now Showing
Free event!
Apr 23
As a local hot spot for film- and video-related projects, the Forum also becomes the de facto collection site of filmmaking gear, promotional posters, etc. - a veritable "Katamari Damacy" of cool stuff! Come browse our rummage sale, meet the film community, sweat to the oldies in our theater (you heard right: all-day workout!), and enjoy our drink specials. At the end of the day, you could walk away with a piece of local film history!
A fundraiser for The Establishment!
Apr 23
What if media actually reflected the people that comprise our world? The Establishment aims to answer that question. Run and funded entirely by women and dedicated to providing a platform for marginalized voices, creators and stories, The Est. is a multimedia news + culture site just as diverse as the world we live in.
*APRIL 15 SCREENING SOLD OUT -- ENCORE SCREENING ON APRIL 26 ADDED!* Buy Tickets Now >

World premiere! Director in attendance!

Reception at 6pm; Beyond This Point conversation with Director/Producer Briar Levit at 7pm

Sponsored by Civilization
Apr 15 - Apr 26
(Briar Levit, US, 2017, 84 min)
Graphic Means is a journey through the transformative Mad Men-era of pre-digital design production to the advent of the desktop computer. It explores the methods, tools, and evolving social roles that gave rise to the graphic design industry as we know it today.
Directors in attendance!
Sponsored by Barça
Apr 28
(Petra Epperlein & Michael Tucker, US & Germany, 2016, 89 min)
Twenty-five years after the collapse of the German Democratic Republic (GDR), filmmaker Petra Epperlein returns to her hometown of Karl Marx City to find the truth about her late father's suicide and his rumored Stasi past.
Live show for kids of all ages!
Apr 29
He's back — the little guy who hails from the sun is set to return to Seattle for another out-of-this-world, multimedia family show at Northwest Film Forum. Groovy Gustafer is the creation of award-winning illustrator/songwriter Morgan Taylor, who has created a show that is equal parts pop rock concert and hand-drawn animated film.
Apr 29
Stage Russia HD opens its inaugural season with a filmed production of the Vakhtangov Theatre's magical Eugene Onegin, a newly reimagined version of the Alexander Pushkin poem created and directed by renowned director, Rimas Tuminas.
Director in attendance!
Apr 30
(Saki Mafundikwa, Zimbabwe, 2009, 54 min)
Shungu is a compelling narrative of the strategies ordinary people use to survive in Zimbabwe today. The filmmaker takes us on a personal journey offering a rare, intimate insight as the country experiences political turmoil, economic meltdown and health care collapse.
Special Events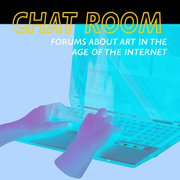 Special Events

Check our calendar regularly for non-screening events; we host a plethora of lectures, roundtable discussions (Chat Room), multidisciplinary events (IRL: Craigslist), and free Art Walk events (Cine-meme).

More>

Series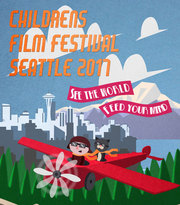 Children's Film Festival Seattle
See the world and feed your mind at the 12th annual Children's Film Festival Seattle, the largest and best film festival on the West Coast for kids and their families. The fun starts on January 26!
Programs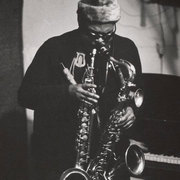 Music Movies
The Film Forum has some of the strongest music film programming in the country - come enjoy live scores created by local musicians at our Puget Soundtrack series, music documentaries, soundscapes + multimedia and everything in between