Cinemas
Now Showing
Jul 28 - Jul 29
a two-day community celebration showcasing
ART + MUSIC + PERFORMANCE
Q&A with Peter Boal, Artistic Director of Pacific Northwest Ballet, on Jul. 26!
Jul 26 - Aug 03
(Linda Saffire & Adam Schlesinger, US, 2016, 90 min)
'If I don't dance, I'd rather die' – I've actually said that." Restless Creature offers an intimate portrait of prima ballerina Wendy Whelan as she prepares, after three decades with the company, to leave New York City Ballet to begin her own independent project.
Mixed live by Tommy Swenson of Alamo Drafthouse!
Jul 28
(90 min runtime)
VIDEOJOY is a live, expanded-cinema VJ collage by the Alamo Drafthouse's Tommy Swenson. Featuring a bountiful cornucopia of neo-futurist A/V deconstructions and queer YouTube ephemera, VIDEOJOY is alchemically engineered to awaken your latent paranormal gifts and permanently tint your aura indigo.
Free event and dinner!
Jul 29
Join us at the third annual Global Islamophobia Awareness Day! Youth from all over Seattle will be hosting workshops on Islam, with workshop topics including Women's rights in Islam, Islam's stance on terror, and more.

Free and all-ages!
Jul 12 - Aug 30
Join us for Summer Happy Hours at Northwest Film Forum and meet with local professionals in independent film and VR. Each happy hour (Wednesdays, 6–7:30pm) will focus on either Directors and Actors, Producers, and VR (360/VR/AR).

Aug 02 - Aug 06
(João Pedro Rodrigues, Portugal, France & Brazil, 2016, 117 min)
Fernando, a solitary ornithologist, is looking for black storks when he is swept away by the rapids. Rescued by a couple of Chinese pilgrims, he plunges into an eerie and dark forest, trying to get back on his track.

Aug 04 - Aug 06
The Seattle Art Fair is a one-of-a-kind destination for the best in modern and contemporary art and a showcase for the vibrant arts community of the Pacific Northwest.

New 4K restoration!
Aug 04 - Aug 06
(Kenji Mizoguchi, Japan, 1953, 96 min)
Derived from stories by Akinari Ueda and Guy de Maupassant, this haunting tale of love and loss—with its exquisite blending of the otherworldly and the real—is one of the most beautiful films ever made.
Special Events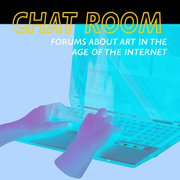 Special Events

Check our calendar regularly for non-screening events; we host a plethora of lectures, roundtable discussions (Chat Room), multidisciplinary events (IRL: Craigslist), and free Art Walk events (Cine-meme).

More>

Series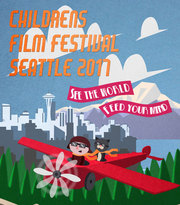 Children's Film Festival Seattle
See the world and feed your mind at the 12th annual Children's Film Festival Seattle, the largest and best film festival on the West Coast for kids and their families. The fun starts on January 26!
Programs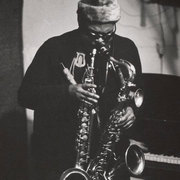 Music Movies
The Film Forum has some of the strongest music film programming in the country - come enjoy live scores created by local musicians at our Puget Soundtrack series, music documentaries, soundscapes + multimedia and everything in between