News
STG presents The Future of Film is Feminist Festival
STG presents THE FUTURE OF FILM IS FEMINIST FESTIVAL on July 13, 2017, as part of STG's free Nights at the Neptune series!
Reel Grrls, Northwest Film Forum (NWFF), and National Film Festival for Talented Youth (NFFTY) are Seattle-based non-profits that promote storytelling through film and digital media making, each with a specific niche of serving the community. Reel Grrls' focus is supporting young people through a feminist lens, NFFTY supports emerging filmmakers, and NWFF provides a space and programs for film lovers and makers to be immersed in local film.
Collectively, Reel Grrls, NWFF, & NFFTY are excited to partner with Seattle Theatre Group for the opportunity to envision the future. Join us July 13th for the Future of Film is Feminist Festival, a collective community gathering that highlights the talents of young female-identified filmmakers.
"As female-led organizations, we are here to invest in our next generation of storytellers, and to let young filmmakers know that they have a community that values their voice and vision," says Nancy Chang, Executive Director of Reel Grrls. "The greater goal is to create organizational pathways to help local talent reach their dreams of telling diverse stories. Seattle is primed to show female-identified filmmakers that their stories have an audience that is here to support them as they navigate their careers."
As a collaboration, we believe that supporting young female filmmakers with an opportunity to showcase their work to a larger audience is critical in building a pipeline to increase female representation in a male-dominated industry, and to create a better country through uncertain times.
"Northwest Film Forum is thrilled to showcase emerging women film and media makers with our friends at Reel Grrls and NFFTY," said NWFF Executive Director Courtney Sheehan. "We're honored to collaborate with our nonprofit partners to advocate for equity in the film industry, and to connect emerging filmmakers with resources to make and show their films."
The Future of Film is Feminist thanks to our featured filmmakers: Morgana McKenzie, Lael Rogers, Devin John, Raquel Korman, Annabelle Attanasio, Isabella Pierson, Peyton Miller, Laura Holliday, Isabela Dos Santos, Kayla Briet, Kate Graves, Claire Buss, Soyeon Kim, Shatha Alghabri, and Ayanda Chisholm.
We believe the Future is Feminist, and for this vision to be our reality, we are working together across organizations to amplify the talents of female filmmakers and to raise funds to ensure strong pathways to the resources that these young people need to be successful.
EVENT INFO:
STG Presents: The Future of Film is Feminist Festival
Thursday, July 13, 2017
Doors at 7:00 pm
Event at 8:00 pm
THE NEPTUNE THEATRE
1303 Northeast 45th Street
Seattle, WA 98105-4502
FREE & Open to the Public
All Ages / Bar with I.D.
GA Seating – first come, first seated
ABOUT REEL GRRLS
Recognized nationally as an innovator in media-making training for young women from diverse communities, Reel Grrls envisions a world in which women and girls have leadership roles in creating media and are valued and represented behind and in front of the camera. The Reel Grrls program is distinguished by its mentorship model: girls work directly with women filmmakers to learn media skills and to realize their power, talent, and influence through media production.
reelgrrls.org
ABOUT NFFTY
NFFTY is the largest and most influential film festival in the world for emerging filmmakers. NFFTY occurs each spring in Seattle and includes over 200 film screenings, panels, contests, parties and networking opportunities for emerging filmmakers. Filmmakers from around the world submit feature-length and short films in narrative, documentary, animation, music video, and experimental categories. In 2017, NFFTY launched a dive into 360° and virtual reality with the first of its kind 360° gallery, bootcamp, and panel that are aimed at young filmmakers. Since its launch in 2007, NFFTY has screened films from over 2,000 filmmakers, ranging in age from 6 – 24 years. For updates and news on NFFTY, visit
NFFTY.org
or
facebook.com/nffty
.
Northwest Film Forum & Abramorama Announce The Seventh Art Stand
RAMIN BAHRANI, JONATHAN DEMME, WOODY HARRELSON, JOHN TURTURRO, STEVE BUSCEMI, AND DEBRA WINGER AMONG THE MANY TO SUPPORT
THE SEVENTH ART STAND – MAY 2017
Initiative Set to Show Films from the Countries Affected by Islamophobia
NEW YORK, NY – MARCH 16, 2017 – A coalition of movie theaters across the United States announced today The Seventh Art Stand, a nation-wide series of film screenings and discussions. An act of cinematic solidarity against Islamophobia, the Stand will take place in May 2017, with over 30 locations in 18 states confirmed.
Representatives of the film and literary world have come together to support the initiative. Some of the many supporters include Evgeny Afineevsky, Laurie Anderson, Ramin Bahrani, Amir Bar-Lev, Charles Baxter, Joe Berlinger, John Beug, Jon Bowermaster, Nick Broomfield, Steve Buscemi, Jonathan Demme, Nick Flynn, Bart Freundlich, Sacha Gervasi, Keith Gordon, Rachel Griffin, Paul Haggis, Woody Harrelson, Mary Harron, William Horberg, Azazel Jacobs, Dan Janvey, Barbara Kopple, Neil LaBute, Jonathan Lethem, Ron Mann, Natalie Merchant, Ricky Moody, Brett Morgan, Louis Psihoyos, Alysia Reiner, Richard Russo, Erin Sax, Tanya Selvaratnam, Mark Slouka, Robert Stone, John Turturro, John Walsh and Debra Winger among many others.
Participating movie theaters, community centers and museums will show films from the countries affected by Islamophobia and the Muslim Ban in this coalitional effort to elevate the cinemas and stories of the people affected by the executive orders inhibiting their rights to travel to the U.S.
Lead organizers Richard Abramowitz, Founder and President, Abramorama and Courtney Sheehan, Executive Director, Northwest Film Forum, have convened partners in every region of the U.S., including the Arab American National Museum (Dearborn, MI), the Metrograph and Anthology Film Archives (New York), the Honolulu Museum of Art, Northwest Film Forum, and college campuses and theaters in the Midwest. The Network of Arab Alternative Screens (NAAS) supports U.S. theaters in the Stand. NAAS is a growing constellation of non-governmental cinema spaces presenting visionary film programs that engage and challenge audiences across the Arab region.
In addition, TUGG has come on board to arrange facilitate community and church screenings throughout their entire network. Sheehan and Abramowitz said, "We believe it is crucial to build a tradition of sharing more stories, voices, and faces on our screens."
Films will include Asghar Farhadi's Oscar-winning The Salesman (Iran), Karama Has No Walls and The Mulberry House (Yemen), Fishing Without Nets (Somalia) and About Baghdad (Iraq), among many other features, as well as a short film program for youth, and Flight Path: a narrative short film and media campaign to combat Islamophobia and foster inter-community dialogue.
PRESS COVERAGE FOR THE SEVENTH ART STAND
20th Local Sightings Film Festival Call for Entries Now Open!
Northwest Film Forum is now accepting entries for the 20th Local Sightings Film Festival (September 22 – 30, 2017). Deadline: June 13th, 2017
The 2016 edition of the festival featured 100 Pacific Northwest films, web series, music videos, and VR projects. 50% of the films in the program were made by women.
Local Sightings is programmed via a competitive selection process, and Northwest Film Forum awards juried prizes at the festival to local filmmakers, that include cash grants, additional screening opportunities and in-kind post-production services and gear access.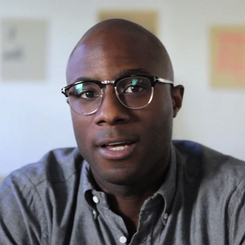 Moonlight director Barry Jenkins's roots with Northwest Film Forum
Huge congratulations to Barry Jenkins and the entire cast and crew of Moonlight on their three Oscar wins! (Best Motion Picture of the Year, Best Adapted Screenplay, and Best Performance by an Actor in a Supporting Role)
Barry Jenkins first visited Northwest Film Forum in February 2009 to present his debut feature
Medicine for Melancholy
(watch that Q&A
here
!). Charles Mudede
called it a masterpiece
and
"the most important film by a black American director since
To Sleep with Anger." On the precipice of a new decade in December 2009, NWFF's program director at the time, Adam Sekuler named Jenkins one of ten filmmakers to watch in 2010-2020. We're going to go ahead and extend that call to the next decade. Jenkins also directed a one shot film commissioned by Northwest Film Forum. It's available to watch on
Fandor
.
Barry Jenkins was kind enough to record
this video
advocating for our mission
, and fondly recounting a trip to Seattle to see Lucrecia Martel's
The Headless Woman
at the Forum (screening nowhere else on the west coast).
"For me, Northwest Film Forum is the perfect embodiment of what an independent film organization can do to empower a filmmaking community." - Barry Jenkins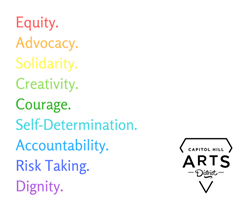 Artists Speak Up
The Capitol Hill Arts District is a coalition of arts advocates galvanized to keep Capitol Hill a thriving art scene invested in the creation of daring work, independent artists, and emerging ideas. We promote cultural engagement; harness resources; and preserve, enhance, and create space for artists and the arts.
We also acknowledge that we are guests on Indigenous land, the traditional territories of the Coast Salish people. In recognition of the role of the arts as a vehicle for social change, we stand in alignment with the Office of Arts & Culture's commitment to mobilizing the "arts as a strategy to drive…the City as a whole toward racial equity and social justice."
Each person and organization on the Capitol Hill Arts District is committed to undoing systems of oppression in our work and lives. To live these values, we are committed to building coalitions across lines of difference, progressive causes, and professional fields to make Capitol Hill a safe and accessible space for all artists and community members.
To accomplish this work, we commit to open dialog with community and dedicated action that fosters and protects a community that is truly equitable. Individuals and organizations are living this commitment each day, through their equity statements, space access services, and missions.
We believe in creating and promoting a vision of the world built on the following values:
Equity
Advocacy
Solidarity
Creativity
Courage
Self-Determination
Accountability
Risk Taking
Dignity
Signed,
Michael Seiwerath, Capitol Hill Housing, Co-chair
Tonya Lockyer, Velocity Dance Center, Co-chair
Jeanine Anderson, Capitol Hill Art Walk
Mary Bacarella & Esme DeCoster, SAAS
Yonnas T Getahun, 12toRain Productions
Tara Hardy, Gay City
Jason Lajeunesse, Capitol Hill Block Party, Neumos
Jennifer Lobsenz, Path with Art
Brian McGuigan, Artist Trust
Pamala Mijatov, Annex Theater / Seattle Fringe Festival
Terry Novak, Photo Center Northwest
Jason Plourde, Three Dollar Bill Cinema
Tracy Rector, Longhouse Media
Matthew Richter, City of Seattle
Rik Deskin, Eclectic Theater
Courtney Sheehan, Northwest Film Forum
Tree Swenson, Richard Hugo House
Julie Tall, Capitol Cider
Jena Thornton, Eagle Rock Ventures
Chris Weber, One Reel

Northwest Film Forum to Receive $35,000 grant from the National Endowment for the Arts
National Endowment for the Arts Chairman Jane Chu has approved more than $30 million in grants as part of the NEA's first major funding announcement for fiscal year 2017. Included in this announcement is an Art Works grant of $35,000 to Northwest Film Forum to support the exhibition of independent films. The Art Works category focuses on the creation of art that meets the highest standards of excellence, public engagement with diverse and excellent art, lifelong learning in the arts, and the strengthening of communities through the arts.
"The arts are for all of us, and by supporting organizations such as Northwest Film Forum, the National Endowment for the Arts is providing more opportunities for the public to engage with the arts," said NEA Chairman Jane Chu. "Whether in a theater, a town square, a museum, or a hospital, the arts are everywhere and make our lives richer."
"The NEA's support is vital for the presentation of independent films that would not otherwise be screened in Seattle" said NWFF Executive Director Courtney Sheehan. "From ByDesign, our annual series of architecture and design films, to Indigenous Showcase, our decade-long series of indigenous films co-presented with Tracy Rector, Northwest Film Forum is proud to exhibit some of the most distinctive film programming in the country."
Each year, Northwest Film Forum premieres hundreds of short and feature films and hosts dozens of filmmakers and visiting artists in Seattle. Granted funds from the NEA also support collaborative projects and new partnerships that foster cross-disciplinary creation and artistic discovery, such as Citizen Minutes, a community video project that pairs local filmmakers with community members and groups to make short videos about the city. Northwest Film Forum's exhibition programs and artist services foster an environment for artistic excellence, engaging filmmakers, artists, musicians and diverse constituents with opportunities to discuss topics of interest, develop professional skills, and build community through the arts.
For more information on projects included in the NEA grant announcement, visit
arts.gov/news
.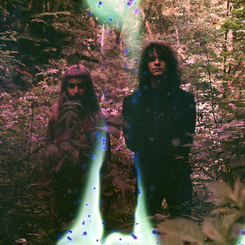 Cue Northwest Puget Soundtrack Residency Announced
Seattle-based band Zen Mother (Wolcott Smith and Monika Khot) have been selected for the Puget Soundtrack Residency, a Cue Northwest project produced in partnership by Brick Lane Records and Northwest Film Forum. The musicians will receive a $2,000 honorarium to create and perform a live score for Holy Mountain in 2017. A panel of judges including Erik Blood (musician/producer), Sharlese Metcalf (KEXP), Kelton Sears (Seattle Weekly) and Susan Maughlin Wood (Seattle Composers Alliance) selected Zen Mother from an applicant pool of 40 Northwest musicians.
"Congratulations to Zen Mother, our new Cue Northwest Musician in Residence!" said Brick Lane Records founder Kirt Debique. "It's an honor to participate in such a vibrant community, bringing together talented creatives in film and music. I look forward to Zen Mother's score for Holy Mountain, and would like to thank all the participants and judges in the music residency selection process."
Zen Mother said of their score, "When the 4th wall is broken, we will help it fall. When the imagery begs confusion, we will provide chaos. When comfort and solace is provoked, we will soothe you."
The world premiere of the Puget Soundtrack will be held at Northwest Film Forum in 2017. "Puget Soundtrack is one of our most popular and artistically daring programs, and we could not be more excited to see what Zen Mother brings to Holy Mountain," said NWFF Executive Director Courtney Sheehan.
Cue Northwest judge Sharlese Metcalf said, "Zen Mother are wonderful composers! Their sounds will make for a new listening perspective of this cult film that has deep meaning to a lot of people."
Past projects of Cue Northwest include a film residency awarded to animator Neely Goniodsky. She created a film using music from the Benjamin Verdoes record, The One & The Other. The animated film premiered at the 19th Local Sightings Film Festival in September 2016.
Brick Lane Records partnered with Northwest Film to launch Cue Northwest, a series of projects that build connections between the independent film and music communities in Seattle and the Northwest, including production residencies and networking events.
About Zen Mother
Zen Mother is the hive mind of Wolcott Smith and Monika Khot. They formed the project after trading avant-garde secrets, and quickly decided to weave those secrets together into a heavy, electronic-rock based duo. The music is dynamic in nature, lending itself to sonic focus and harnessing control of the mind. Industrial harshness is paired with ambient beauty all alongside the ever-pervasive feeling of torment. Influences include This Heat, Igor Wakhevitch, Blonde Redhead, and Swans. Dave Segal of The Stranger writes "...you can hear ZM striving for those great musicians' sonic manifestations of baroque, angular torment in its most exquisite forms."
Brick Lane Records is a collective of creative, like-minded artists, who push one another to create honest and bold work. The label is based in Seattle, Washington and was founded by Kirt Debique.
Cue Northwest is a partnership between Brick Lane Records and Northwest Film Forum. We believe connecting artists across disciplines creates a fertile environment for building community through art. Through a series of collaborative projects including production residencies and networking events, Cue Northwest will galvanize the film and music communities.
Meetup for a Cause - Resources
Last month, Northwest Film Forum held a community event called Meet Up For a Cause: Filmmakers and Grassroots. Thank you to all those who came out to show their support and share their ideas on how to impact social change through video production.
After reading through the event's Facebook responses, we see that many people are looking to work with non-profits but are running into problems with appropriate compensation, budgeting time and communicating their vision. Attached via PDF and linked below are some resources to address those concerns.
A podcast by two humanitarian photographers on their approach to building a non-profits cliental: www.ngostorytelling.com/2017/01/12/podcast-1-how-we-get-work-as-humanitarian-photographers (check out the rest of this website for more helpful tips)
An article on non-profit budgeting for photography and videography: nppa.org/page/nonprofits-its-not-about-free-anymore
Announcing the Space Access service!
Northwest Film Forum announces a new
Space Access service
that makes multiple rooms in our Capitol Hill venue available at no cost every Thursday. The service is intended for independent artists and grassroots community groups.
We know anecdotally and from recent neighborhood surveys that access to affordable space is a pressing need for artists and community groups in Capitol Hill. This new service makes NWFF space available in one-hour slots on Thursdays from 11am to 4pm. The theaters, workshop room, and edit lab are available to artists who need space to practice or plan, and to community groups for meetings.
We offer the Space Access service as an act of solidarity with under-served and marginalized members of the community, including people of color, women, immigrants, people who are LGBTQIA, disabled, from low income households, etc.
We believe that it is our responsibility as an arts organization to make our institutional assets and resources available for people to mobilize against hate, organize social movements, and create art that drives social change.
This is a pilot service / community experiment. We welcome feedback along the way. Find out more and send space requests
here
.
August Renovations Announcement
August 22, 2016: Update
Northwest Film Forum continues to remodel our venue to improve your experience in our venue. The theater opens again on August 24th for Wedding Doll at 8pm with limited concessions as we continue to install the new box office counter.
Renovations include expanding the lobby, building a new box office, launching faster POS stations, installing sound-proofed doors in the cinemas, and making improvements to the exterior of the building in preparation for a new awning in the fall.
Please refer to this page for further updates. We thank you for your patience during the renovations period. We can't wait to unveil the new and improved Film Forum!

Check our Facebook for photos and video of the remodeling in progress!

Renovations made possible with support from 4Culture, the Office of Arts & Culture, and the Garneau-Nicon Family Foundation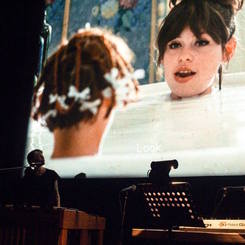 Cue Northwest Music Residency
Northwest Film Forum and
Brick Lane Records
are pleased to announce the
Cue Northwest Music Residency
. One Northwest band or musician will be selected to develop a Puget Soundtrack (live score) for
The Holy Mountain
, to be performed at Northwest Film Forum in 2017. The selected band will receive $2,000, access to professional mentors, rehearsal time at the Film Forum, and a recording of the performance.
The streaming submissions will be reviewed by a panel of judges: Sharlese Metcalf (KEXP/False Prophet/DJ), Erik Blood (musician/producer), Kelton Sears (Seattle Weekly music editor), and Susan Maughlin Wood (Seattle Composers Alliance).
The call for links closes September 2nd!
The judges will review the music submitted and select candidates for a second round of submissions. In this round, the smaller pool of applicants will be asked to score two short scenes from the film (one to be selected by the Cue Northwest team, another by the musician). The judges will review the score submissions and make a final selection for the residency. The winning musician will have a minimum of six months to develop the score, and will perform it at Northwest Film Forum in 2017.
Puget Soundtrack is a series of live score commissions presented by Northwest Film Forum. Past editions have been performed by: Kingdom of the Holy Sun, Vox Mod, Cabana, Cock & Swan, Newaxeyes, Tim Held and Dave West, Ahamefule Oluo, Madeleine Cocolas, Lori Goldston, Ecstatic Cosmic Union, Erin Jorgensen, Lazer Kitty and Fungal Abyss.
Vote for the next Puget Soundtrack film!
Northwest Film Forum and Brick Lane Records are offering a $2,000 residency for a Northwest band/musician to develop a Puget Soundtrack (live score) for a film. For this special edition of the Forum's popular live score series, the film will be selected by YOU, the voting public! Once the winning film is determined through a public vote, musicians will be invited to submit their music for consideration for the residency.
The vote is between the following films:
Belladonna of Sadness

La Haîne

Wizards

Eraserhead

Holy Mountain
Judges for the music residency: Sharlese Metcalf (KEXP/DJ), Erik Blood (Musician/Producer), Kelton Sears (Music Editor for Seattle Weekly), Susan Maughlin Wood (Seattle Composers Alliance)
Watch this video to find out more about the film choices, then vote! Voting closes July 28.
CLICK HERE when you're ready to vote!
This project is part of Cue Northwest, a partnership between Northwest Film Forum and Brick Lane Records.
Puget Soundtrack is a series of live score commissions presented by Northwest Film Forum. Past editions have been performed by: Kingdom of the Holy Sun, Vox Mod, Cabana, Cock & Swan, Newaxeyes, Tim Held and Dave West, Ahamefule Oluo, Madeleine Cocolas, Lori Goldston, Ecstatic Cosmic Union, Erin Jorgensen. Upcoming Puget Soundtracks include Lazer Kitty and Fungal Abyss.
More info about Puget Soundtrack
More info about Cue Northwest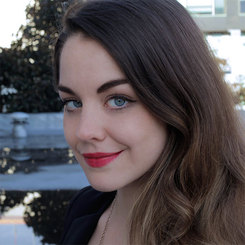 Northwest Film Forum Announces New Executive Director
Signaling commitment to the fresh energy Courtney Sheehan has infused into Northwest Film Forum as Artistic Director, the Board of Directors announces Sheehan as the new Executive Director of Seattle's most comprehensive film arts organization. Over the last two and a half years, as Program Director and then as Artistic Director, Sheehan increased box office and ramped up audience engagement through compelling curation, partnerships and live events. As Executive Director, she will guide vision and strategy by overseeing artistic programs and services, operations, finances, and fundraising activities.
Board President, Peter J. Vogt credits Sheehan for her shrewd understanding of the shifting sands beneath arts nonprofits and movie theaters. "In a time when people can pipe whatever programming they want into their home theaters, a film arts organization needs to rethink its value to the community. Courtney is really good at building relationships, understanding the importance of new ideas, and celebrating the kind of art that draws people together."
The Film Forum's revitalized vision has turned around a box office in decline with an eclectic mix of 500 film screenings, 50 public conversations and industry events, 50 visiting filmmakers, 20 live film scores and 5 multidisciplinary live show commissions since Sheehan came on board. The organization has also donated hundreds of hours of venue space and staff time to community groups across the city. In 2015, Sheehan produced the Frye Art Museum's Genius Film Festival and was named one of ten "Artists of the Year" by City Arts.
At the national art house theater conference before Sundance, keynote speaker Emily Best (Seed & Spark) remarked: "[Sheehan] is much more than a curator; she acts as a facilitator – allowing community leaders of all kinds bring in their audiences to watch and discuss what really matters to them."
Recent program partnerships include KEXP, Civilization, Fandor, Brick Lane Records, the University of Washington, the Seattle Documentary Association, and the Social Justice Fund, among many others. In March, the Film Forum and Brick Lane Records awarded animator Neely Goniodsky a $5,000 production grant as part of Cue Northwest, a project that connects local filmmakers and musicians. Guest programmer Gina Basso (San Francisco Museum of Modern Art) is programming a summer slate of new and archival films, and choreographer Paige Barnes presents the world premiere of PALMS in July.
"I have been so driven by the creative freedom to pursue bold projects and collaborate with our city's inspiring hive mind of thinkers, makers, and doers," Sheehan said. "Discovering great, new independent films has always been our mission, and today we are discovering new ways to connect people through a range of media arts. My goal as Executive Director is to realize Northwest Film Forum's momentous potential as a critically needed space for equitable access to art."
As the Film Forum begins a new chapter, the organization invites input from the public in a
survey
. A happy hour and meet and greet with Sheehan will be held on 5/31 at 6pm at Northwest Film Forum.