Volunteer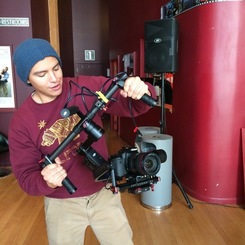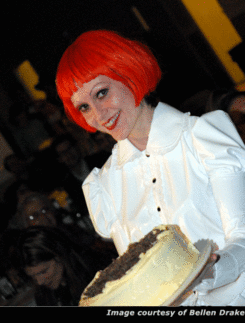 Intern and Volunteer Opportunities at Northwest Film Forum
It's no secret that Northwest Film Forum runs on the industry, commitment and creativity of our volunteer corps. Almost anyone can volunteer here: all it takes is a commitment to a regular schedule or regular team assignment, and an understanding that working here isn't like working for a conventional movie theater, on a conventional production team, or in a conventional office environment.
Our cinemas operate with an entirely volunteer projection and box office/concessions staff, and our office runs smoothly with the aid of daytime volunteer help. Shift availability may vary, but chances are there's a spot for you in our ranks.

We expect our volunteers to be proactive and confident contributors to the overall tenor and functioning of this organization. Volunteering at the Film Forum is a great opportunity for anyone interested in learning more about movies and/or making films on a budget, and a great way to meet fellow filmmakers and film lovers. And of course there are the free/discounted movies, and credit earned toward free equipment rentals and workshops.

Ready to get involved?
We'd love to know your schedule, interests and cinematic obsessions. Please fill our our volunteer application (see sidebar for download) and email it to volunteer at nwfilmforum.org, or call 206.329.2629 between 10am and 6pm for more information. We are always in need of volunteer support, and we treat—and reward—our volunteers very well. Thanks for your interest!
Volunteer Positions

Office Volunteers
Our office volunteers are reliable point people who are the first to greet community members as they enter the building. You should have a working knowledge of our current programs and classes, and be available to answer phones, undertake light cleaning and be open to working on projects, programs and events. It's important that you feel comfortable working independently and asking staff for tasks that need doing. Shifts are Monday-Friday and are 4 hours in length, 10am-2pm and 2pm-6pm.
Box Office & Concessionaires
Our box office staff are hugely important team members, as they have the most direct contact with our patrons. This job includes customer service, working a cash register, selling concessions and light clean-up duties. Volunteers should have a basic understanding our our screenings calendar and what the organization does, and should be friendly and extremely reliable. Shifts are weekend afternoons (varies, usually 12pm-4pm) and every evening (6pm-10pm).

NWFF Street Team
Want to rack up some extra hours towards workshops and free movies without having to keep a regular office or box office shift? The Street Team is for you! This job requires 4 hours a week, but the hours are flexible to fit into your schedule. Street Team members stop in the Film Forum office once a week to be given posters, postcards, calendars, programs—whatever needs to get out into the city. Street Team members are the public face of the Film Forum, bringing those printed materials around to coffee shops and other locations in the area.
Rewards!
We do all we can to make our volunteers feel appreciated. Active volunteers with a regular weekly shift get unlimited free entry to our regularly priced movies. And every hour you work gets you a $5 credit toward equipment rentals and workshops. Once again, email volunteer at nwfilmforum.org or give us a call at 206.329.2629 for specifics.
Read our volunteer & intern ticket policy here
Internships
Northwest Film Forum offers a limited number of office, production, and exhibition internships throughout the year. Interns work independently on specialized projects and (depending on the position) are normally required to commit at least 10-20 hours per week for the duration of the internship. No experience is necessary, but all interested parties are required to send a resume and cover email.

* * * * *
Internships are frequently available in the following areas:
These are unpaid internships that requires a minimum three month commitment for 9-12 hours/week. Schedule is negotiable, but applicants should be available during business hours (10am-6pm) at least one day per week.
Benefits
Free entry to film screenings at NWFF cinemas, free popcorn, $5 credit for every hour worked toward equipment rental and workshops, plus many networking opportunities.