Workshop Instructors
Katie Schultz
Katie Schultz is a Sound Designer focused primarily on documentary work as well as original Sound Effects and Foley. Katie has been involved in a multitude of projects, from independent films to corporate testimonials and product launch videos, to collaborative installation pieces. Most recently, she is volunteering at local non-profit Seattle Sound Girls and is working with a group of LGBTQ filmmakers on a 360 video piece exploring Lesbian/Queer spaces. Katie received a BFA in Sound Design from Savannah College of Art and Design. http://www.c4therine.net/
Aniello De Angelis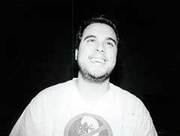 Aniello De Angelis is a recent graduate of Seattle University's Film Studies program, as well as a Seattle based filmmaker and writer that has loved cinema ever since he mistakenly rented Boogie Nights in the 6th grade grade.
Kevin T. Allen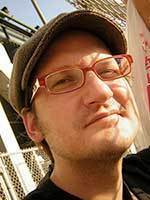 Kevin T. Allen is a filmmaker, sound artist and radio producer whose practiceranges from the ethnographic to the experimental. He has exhibited at numerous venues, including MoMA, Ethnographic Terminalia, Flaherty NYC, Margaret Mead Film Festival, Berlin Directors Lounge and Ann Arbor Film Festival. His sound work has been featured at museums and festivals, including the Canadian Centre for Architecture, Third Coast International Audio Festival and Deep Wireless Festival of Radio Art. He has made ethnographically imbued films in Vietnam, Sri Lanka, India, Peru, Bolivia, Argentina, the Wild West, and the migrant farm worker community of Immokalee, Florida. Recent research has lead him to find culture not exclusively in human forms, but also inherent in physical landscapes and material objects. His work is funded through the Jerome Foundation. He is an assistant professor at The New School in NYC where he teaches documentary practice and experimental filmmaking. He is currently at work on an asynchronous exploration of glass making.
Jon Behrens
For more than 25 years Jon Behrens has worked completely outside of the mainstream, He began to make films as a teenager in the late seventies, starting out with his Grandfathers Wollensak regular 8mm camera and then moving on to 16mm shortly there after. Since the age of 16 Behrens has made well over 100 films of various lengths and subject matters and approaches, from documents of the early Seattle punk rock scene to poetic film experiments in which the celluloid film stock itself has been manipulated. Over the years Jon has mastered the use of the optical printer. Behrens has screened his films in cities throughout the World Including the Seattle International Film Festival, The International Experimental Film Expo in Boulder Co, The Blinding Light Cinema in Vancouver BC, The Ann Arbor Film Festival and many many others. Jon has been called one of the Northwest's most prolific filmmakers. In addition to filmmaking Behrens has taught workshops and classes on experimental film at Northwest Film Forum and the AFLN and also taught workshops on optical printing, direct animation techniques and hand processing of motion picture films. Jon Behrens lives and works in Seattle.
Erik Bernard
Erik Bernard spent ten years in active duty as an officer. After returning home from three combat tours, Erik focused on his writing, finding great success. His screenplays have garnered awards and attention from international competitions such as WRITEMOVIES, ScreenCraft, Eddie Bauer Jr., the LA Movie Awards, Final Draft Big Break, NexTVentertainment, StoryPros, the Atlanta Film Festival, and many others. Recently, he optioned his award-winning script Shaolin Wing Chun: The New Beginning and is co-producing the film with Roderick Powell of RAP Filmworks.
Kris Boustedt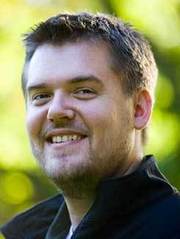 Kris Boustedt is an award-winning director, editor and writer. He creates short films and features as well as media for corporate promotion and non-profit fundraisers. His work has been broadcast and exhibited across the globe. He is also a prominent Northwest film educator, co-authored Shoreline Community College's Applied Associates of Arts and Sciences degree in Digital Filmmaking and currently teaches at SCC and Bellevue College. It is his mission to help students cultivate their unique cinematic voices, encouraging and supporting their technical, artistic and entrepreneurial development.
Lindy Boustedt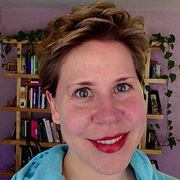 Lindy Boustedt is an award‐winning filmmaker and co‐owner of First Sight Productions, where she writes, edits, directs and produces narrative features and shorts with her husband Kris. Lindy has produced dozens of films, including three features, and created media for nonprofit fundraisers and corporate promotions. Most recently she was project manager for Seattle University's Film & Family Homelessness Project, funded by a grant from the Bill & Melinda Gates Foundation, which produced American Refugees, four short animated films about family homelessness in Washington state.
Yael Bridge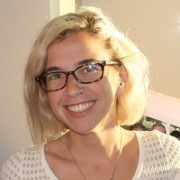 Yael Bridge is an award-winning filmmaker with a passion for documentaries. Her documentary Chicken and Zoe screened at many festivals including Big Sky, Slamdance and won best short documentary at the Oregon Independent Film Festival. Reborning screened at Full Frame, DOC NYC and won many awards, including the Audience Award at Arizona Internaitonal. She holds an MFA from Stanford University in Documentary Film And Video and an MA from the New School in Media Studies.
Julia Bruk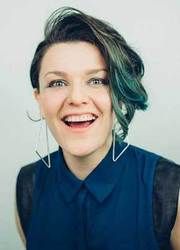 Julia Bruk has over a decade of experience as an award winning content creator and producer. Comfortable wearing multiple hats on any given project, Julia is keen to lens her own work when possible. Her creative interest lies in exploring the new role of interactivity in long and short format projects, and helping to define a new visual language in interactive storytelling.
Gretchen Burger
Gretchen Burger is a video artist and educator with over fifteen years experience in nonfiction filmmaking. Gretchen co-produced and edited the feature-length documentaries Another Side of Peace, and the award-winning Patriot Guard Riders. From 2006-2012, she served as the post-production producer and a field director for the Emmy award-winning children's public television series Biz Kid$. Most recently, Gretchen editedThe Song Collector, a feature documentary about a folk singer from Ladakh. In 2010, Gretchen graduated from the MFA Film/Video program at The Massachusetts College of Art and Design where she turned her filmmaking pursuits to video art and installation. Gretchen has taught video production and editing at the Art Institute of Seattle, Seattle University and Cornish College of the Arts. She serves on the board of the Hazel Wolf Environmental Film Network and is a co-founder of the Seattle Documentary Association.
Gisella Bustillos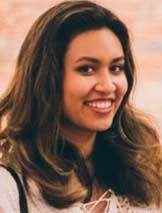 Gisella Bustillos is a documentary producer and director in Seattle. She holds a degree in Film and T.V. from Tisch School of the Arts at New York University. Earlier this year, Gisella was accepted into the 4th World Indigenous Media Lab 2015, a year long program with the Seattle International Film Festival in conjunction with ITVS and the Sundance Institute. She is currently working on, A Brief History of Time Travel.
Scott A. Capestany
Selected to Pitch one of his Feature Film projects at the American Film Market, Variety Magazine Purpose Faith Based Film Summit and Entertainment Film Finance Summit events in Hollywood, Scott captivated the media, audience and panelists with his magical Family Film tale "My Silent Voice" that led him to a variety of financing and world-wide development/distribution interest and offers.
His Pitch finalist selection for The Rainforest among the WA state Film Innovative Lab project competition led him to a windfall of support from regional and International businesses including one of the first ever Native American Tribal business/creative partnerships in Film/TV within his region.
A frequent speaker, panelist, instructor and/or guest at the American Film Market, Great American Pitch Fest, London Screenwriters' Festival, Entertainment Film Finance Forums (Winston/Baker), Faith Based Variety Summit, Seattle International Film Festival, Northwest Film Forum multiple world-wide film industry events and festivals, his messages, workshops and industry insight focuses on helping and educating the importance of integrating commerce with creativity within the Film/TV/Media Space. Scott is also affiliated with Spain's Evolution Mallorca International Film Festival.

As the Creative Director at Capestany Films with presence in the Pacific Northwest, Southern California and European markets, Scott's highly recognized producing skills include aligning international organizations, sponsors, business affiliates and regional communities with his productions. A master at fund-raising for International Film Festivals, production entities and industry events, Scott's commitment to bringing together artists, creativity and businesses is well respected among his industry peers.
Scott specializes on the "Business Mechanics" of Film/TV/New Media creative endeavors. He helps emerging filmmakers understand the importance of merging "commerce and creativity" with well developed and engineered business plans and proposals. He has helps dozens of filmmakers raise capital and guide their projects through completion as a well skilled Line Producer.
David Church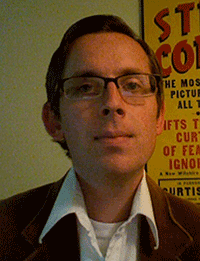 David Church is a film historian and the author/editor of several books, including Playing with Memories: Essays on Guy Maddin (2009), Grindhouse Nostalgia: Memory, Home Video, and Exploitation Film Fandom (2015), and Disposable Passions: Vintage Pornography and the Material Legacies of Adult Cinema (2016). He holds a Ph.D. in Film and Media Studies from Indiana University, and specializes in film reception, fan cultures, and genre studies.
Catherine Clepper
Catherine Clepper is American film historian currently pursuing her PhD in Film Studies at Northwestern University. She has previously taught film classes at Northwestern, Facets Cinematheque, and is currently lecturing at Seattle University. She is delighted to be involved in NWFF's Required Viewing program.
John W. Comerford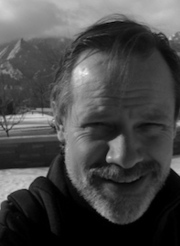 John W. Comerford is President of Paradigm Studio, an award-winning independent film and television production company based in the Pacific Northwest. His most recent critically acclaimed film, Icons Among Us: jazz in the present tense, is distributed by The Documentary Channel (TV), FilmBuff (VOD), Indiepix (DVD), and Mercury Media International (Foreign Sales for all media). Current feature film projects include a supernatural thriller based on Northwest indigenous mythology, a romantic comedy set in the International District and a story based on true events surrounding a mass-shootong in Seattle's music rave scene. Also, in the offing is the next iteration of the Icons Among Us® trans-media platform entitled Earth Shakers which focuses on environmental sustainability visionaries. Distributors and exhibitors of Mr. Comerford's work have included Showtime, Netflix, Hulu, Amazon, iTunes, South by Southwest, AFI Fest and the Cannes Film Market.
Chris Comte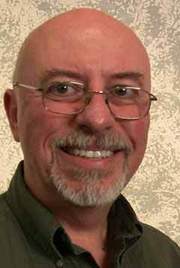 In a career spanning 30 years, Chris' experience in the entertainment industry has run the entire gamut, including: performances in more than 70 theatrical productions and featured appearances on television series such as "Northern Exposure", "The Fugitive", and "Medicine Ball"; to producing, directing, stage managing, administrative and front-of-house positions for numerous local producing organizations. He has been a company member of Annex Theatre since 1989, where he is currently Board Treasurer. A proud member of Actors' Equity Association since 2000, he served on the Equity Seattle Liaison Committee from 2000 to 2014, which he chaired from 2001 to 2007. In 2008 he was honored as the recipient of Equity's Lucy Jordan Humanitarian Award for outstanding service to the greater theatrical community. He joined the AFTRA Seattle Local staff in 2005 as Membership Director, and currently is Contracts Administrator for the merged SAG-AFTRA Seattle Office, working closely with film, television, commercial, and New Media producers throughout the Pacific Northwest and Alaska.
Daryle Conners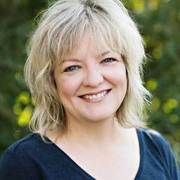 Daryle Conners is an award-winning writer, filmmaker, and video game designer. She writes screenplays and interactive scripts and has designed many game titles for the PC and iPhone/iPad, including "Harry Potter and the Sorcerer's Stone", the first real-time rendered 3D game for children. She has interviewed everyone from Pope Benedict XVI to Madonna, and co-produced a 5-hour documentary series for PBS called "The Faithful Revolution". Her short film, "J'arrive", shot in Paris, premiered at SIFF in 2015. Daryle is currently designing a virtual reality game for Oculus Rift and writing a book on immersive entertainment experiences.
Sue Corcoran
Sue Corcoran has produced, written, and directed award-­‐winning features, commercials, and music videos for the past 10 years. Sue is the Producer/Co-­‐Writer and Director of "Switchmas" starring David DeLuise and Elliott Gould and represented by The Gersh Agency and Phase 4 Films. (Best Comedy at the International Family Film Festival/LA and Best of SIFF Audience Award/Seattle). The film is slated for DVD, VOD and TV release in November 2013. Sue is currently in pre-­‐production for the sequel "Ira Finkelstein's Day of the Dead" slated for an October 2014 release. Sue's first feature "Gory Gory Hallelujah" enjoyed domestic and worldwide distribution. The film won Best Feature at Shockerfest, was awarded the Bravest Feature -­‐Bend Film Festival by juror Gus Van Sant, and toured 14 Fantastic Film Festivals worldwide. Sue's directorial style has been described as "Felliniesque" by visual effects pioneer Douglas Trumbull (2001: A Space Odyssey, Star Trek, Blade Runner) and the London Standard called her "a bankable yankee blonde". Sue's short film "Circus of Infinity" won Best in Show at the Accolade Awards, Best Short at the Seattle International Science Fiction Film Festival and Best Short by the Nell Shipman WIF/Seattle Awards. Sue was named One to Watch by the Seattle Stranger Genius Awards in Film . Sue produced and directed 22 short videos for the MTV Web Series $5 Cover Seattle. Sue is also the winner of a National Addy Award for her web series for the Life Takes Visa campaign on MSN.
Jody Cole
Joseph Cole has worked in media production for more than a decade, with credits in short films, documentaries, HGTV and Discovery Channel television programming, and independent feature films. Joseph graduated from the University of Washington before beginning work in media production. After several years in the Seattle area, he moved to New York where he studied at the New York Film Academy. Focusing on cinematography, Joseph has worked in Digital Cinema, Super16 and 35mm to find the right look for particular projects. In addition to his regular work in corporate and commercial production, he recently served as Director of Photography on the anamorphic feature Plain Devil, which premiered at Local Sightings 2014.
Bob Cumbow
Bob Cumbow is a lawyer and a writer. He has been writing about film for close to 40 years, and much of his work, new and old, can be found on the Parallax View blog at http://parallax-view.org/. He's also written book-length studies of the films of Sergio Leone and the films of John Carpenter. His law practice focuses on trademark, copyright, advertising, publishing, arts and entertainment, and several locally-made independent films credit his as legal advisor. He practices fulltime with the Seattle firm of Graham & Dunn, and also teaches Trademark Law and Advertising Law at Seattle University School of Law. In addition to his law degree, Mr. Cumbow holds a BA and an MA in English from SU.
Walter Dalton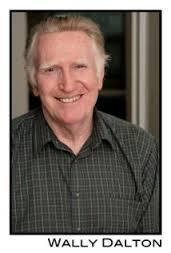 Walter Dalton has had a distinguished career writing for, and appearing in, TV and the movies, including scripts for Barney Miller and acting in the strong independent feature, Wendy and Lucy.
Nazli Dincel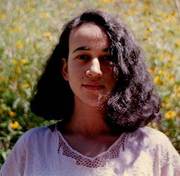 Nazlı Dinçel's work reflects on experiences of disruption. She records the body in context with arousal, immigration, dislocation and desire in juxtaposition with the medium's material: texture, color and the passing of emulsion. Her use of text as image, language and sound attempts the failure of memory and her own displacement within a western society. Selected exhibitions include Artist Television Access, Images Film Festival, Northwest Film Forum, Chicago Underground Film Festival, FLEXFEST, Experiments In Cinema, Tama Art University, Louis B James Gallery and Millennium Film Workshop. She has won a jury award at FlexFest 2015 and Best Experimental Film at Chicago Underground Film Festival in 2015.
Ryan Davis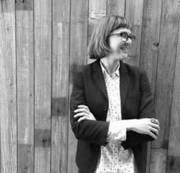 Ryan Davis (@indieartsvoice) is a film publicist and communications professional with ten years experience in film and arts marketing. She has worked in almost every aspect of the film business--from production and festivals to distribution, exhibition and DVD sales, and has placed stories in outlets ranging from CNN and The New York Times, to community newspapers and local radio.She has worked for a variety of nonprofit arts groups and organizations, including heading the marketing departments for Northwest Film Forum and Northwest Folklife, and has been assistant director of Couch Fest Films since 2010. Ryan was on the jury for the International Documentary Challenge for 2012-3, and is currently a juror for the 2015 Seattle Shorts Festival.
Craig Downing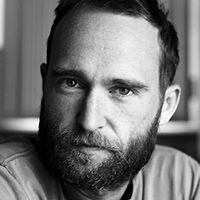 Craig has both taught film and produced films in Seattle, Haiti and Iceland. In Haiti, Craig was the senior media educator at the Haitian School of Journalism, while also producing documentaries for NGOs in the area. In Iceland, Craig was the camera and grip department head at Saga Film, assisting with international features and commercials. Craig also serves as the festival director for Couch Fest Films, and contributes reviews to Short of the Week.
Matthew Dresden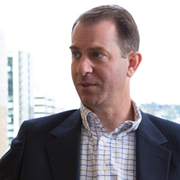 Matthew Dresden is an attorney at the law firm of Harris & Moure, where he works on a wide range of technology and entertainment matters, with a particular focus on cross-border work involving China. His work has included matters for film studios, cable channels, film and television production companies, video game developers, magazines, restaurants, wineries, international design firms, product manufacturers, outsourcing companies, and computer hardware and software companies. Before attending law school, Matthew worked in Hollywood for eight years as an independent filmmaker and as a production executive for Roger Corman's Concorde-New Horizons Pictures. Before that, he spent three years as a graduate student in computer science. He has also worked as a journalist, a transportation planner, a food critic, and a website designer.
Nathan Eiford
Nathan Eiford is an Audio Engineer, Musician, and Voice Over Artist with a passion for digital media and music technology. Recently, Nathan completed a contract at Microsoft where he was responsible for editing sound effects, and building a sound effects library for Microsoft and its partners. Nathan has done location audio and post production for two feature length independent films, as well as numerous award winning short films.
Tom Fallat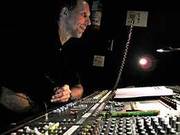 Tom Fallat is a Seattle-based artist, producer and educator. He has composed music for both full-length features and numerous human rights documentaries. He is a multi-instrumentalist, poet, photographer and performer. He also records and produces music for various artists and music groups and runs Sound Sound and its project studio, Undisclosed Location. He teaches audio production at the Art Institute of Seattle. He previously taught music theory, audio production and the history of Rock and Roll at Bellevue College.
Linda Fenstermaker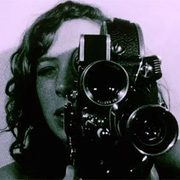 Linda Fenstermaker is an experimental filmmaker and graduate of Hampshire College. She works primarily with 16mm and Super 8mm film. The emphasis on celluloid film comes from her attraction to the material aspects of creative expression and the ways in which technology enters into an art form. In her work, she explores interactions and relationships between body and landscape, in discovering new avenues for female representation in film and art. Her films have been shown in various film festivals and micro-cinemas worldwide, including Atlanta Film Festival, Portland Underground Film Festival, Alchemy Film Festival and Other Cinema.
Elliat Graney-Saucke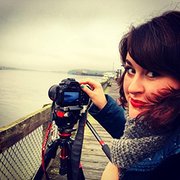 Elliat Graney-Saucke is a documentary filmmaker whose work focuses on the act of witnessing story through documentary media, cultural/racial equity and utilizing the queer/feminist lens. After being based in Berlin, Germany from 2009-2015, where she made film, performed, organized and curated in the international arts community, she is excited to be back in Seattle for a new creative chapter. Having created a body work spanning twenty years, consisting of over twenty shorts and one feature, Elliat has screened work in over thirteen countries. Her current projects include: the 2008-2018 documentary production "Boys on the Inside," about 'boy' culture in women's prisons, filmed in Washington State, as well as "Art Heart: Children of Riot Grrrl and Beyond," a documentary project about coming of age in riot grrrl / queercore culture in the Pacific Northwest, done in collaboration with Celeste Chan. Elliat holds a BA in Cultural Studies from Goddard College and an MA in World Heritage Studies from the Brandenburg University of Technology. She is currently Media Documentary Research Lead for the National Performance Network, President of the Seattle Documentary Association, and on the Steering Committees of S.A.L.T. - Seattle Arts Leadership Team (Office of Arts and Culture) and Next Gen National Arts Network.
www.elliat-creative.com | www.contrastvisionproductions.com
Wynne Greenwood
Wynne Greenwood works with video, performance, music, object, role and relationship. Her work has been included in performances and exhibitions at independent and institutional spaces internationally, including the Tate Modern, the Whitney Biennial, the Frye Art Museum, The Kitchen and On the Boards. Greenwood teaches performance and video at Seattle University and outside of institutions through workshops and after-school programs.
Megan Griffiths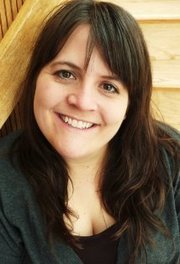 Megan Griffiths is an independent filmmaker who received her MFA in Film Production from Ohio University School of Film before relocating to Seattle in 2000 and becoming part of the city's burgeoning film community. In 2010, Megan directed "The Off Hours" (starring Amy Seimetz, Scoot McNairy and Ross Partridge), which premiered at Sundance and went on to receive an Independent Spirit Award nomination for Cinematography as well as the Best Director Award from the Ourense Film Festival in Spain. In 2012, Megan directed "Eden" (starring Jamie Chung, Matt O'Leary and Beau Bridges), which premiered at South by Southwest Film Festival and won both the Audience Award and the Emergent Female Director award. Megan's most recent film is "Lucky Them" (starring Toni Collette, Thomas Haden Church and Oliver Platt), which premiered at the 2013 Toronto Film Festival. Megan was the recipient of the 2012 Stranger Genius Award for Film.
Dina Guttmann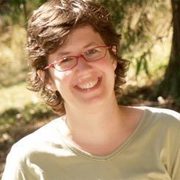 Dina Guttmann joined the documentary film world in 1996 and is an editor with a deep love of unscripted documentaries. She has edited films that have aired nationally on PBS and films that have enjoyed successful rounds on the film festival circuit. Dina is a principal of Dovetail Films, a production and editing company she co-founded with Toby Shimin in 2001.
Alex Garland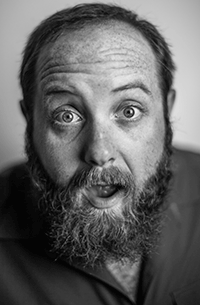 Alex Garland is a Seattle based, freelance photographer, specializing in editorials, breaking news, and activism with a penchant for social justice, protecting the environment, and most things that pass my lens. Alex's education is in emergency management but his experience comes from the streets of Seattle.
Sean Gillane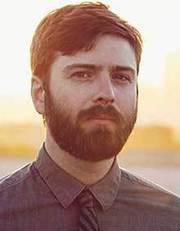 Sean Gillane is a San Francisco Bay Area based filmmaker working in both the advertising and film worlds. Over the last few years he's been primarily based in post-production where he acted as editor on Dave Boyle's Man From Reno (Los Angeles Film Fest 2014, Jury Award Best Narrative Feature) and Jennifer Phang's Advantageous (Sundance 2015, a Jury Award Winner in US Dramatic Competition).

Sean is currently writing the follow-up to his 2012 narrative feature CXL (SFFS's Cinema by the Bay 2012). In Ship to Sea, a devastating accident provokes an international pursuit across the Pacific Ocean from the port of Oakland to Hong Kong.

Other active projects include the San Francisco-set narrative Go On Vera! (producer) and the experimental documentary shot in Guatemala titled Parque Central (producer/editor).
Dave Hanagan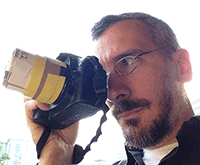 Dave Hanagan is the Equipment & Facilities Manager at Portland's Northwest Film Center. Before moving to Portland, Dave produced the education and artist support programs at Northwest Film Forum. As a DIY filmmaker, he is interested in unconventional film technologies and approaches, and has manufactured such devices as a home-brew film-to-video transfer device and cardboard-tube lenses. He writes, directs and produces his own short films, which he coins as Romantic Macabredy.
Cheryll Hidalgo
Cheryll Hidalgo is a 10 year veteran of teaching youth media in Seattle. Currently the director of the award winning film/video program at Seattle Academy, Cheryll has also conducted many workshops engaging youth in both traditional and experimental genres of film/video production, including documentary film, narrative film, animation, and experimental direct-to-film techniques. In 2007, Cheryll was the art director for "Constructing Childhood", a grant funded, video installation project at the UW. In a computer controlled performance cycle, youth-made soundscapes, lightscapes, and films, were combined with sculpture, drawing, photography, poetry, and spoken word to describe how teens experience the joys and pressures of growing up in the 21st century.

Dave Howe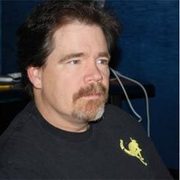 Dave Howe came to Bad Animals from Century III at Universal Studios where he was previously a senior mixer/sound editor. Dave's experience and knowledge have keep him very busy with a diverse client base. Dave has worked on commercials, episodic television, and feature films for clients including the NBA, NBC, ABC, USA, Nickelodeon, Lorimar, Miramax, Universal, Disney, Warner Brothers, and numerous independent film companies. Dave's credits include seven National Emmy Awards, Motion Picture Sound Editors Golden Reel award, and numerous regional Emmy Awards to name a few. Dave is an accredited member of the Cinema Audio Society and the National Academy of Television Arts and Sciences.
Tyler Jacobsen
Tyler Jacobsen a conceptual computer artist, who aesthetically combines the antiquated and the ultra-modern to create a practice that integrates experimental video, performance, and interative arts programming with social commentary, tactical media, and networked interventionism. He received his BFA in Video Art from the University of Texas at Austin in 1999, and was awarded a fellowship from Rensselaer Polytechnic Institute to earn an MFA in Electronic Art in 2003. He as been a professor for Interactive Media at Marist College in Poughkeepsie, NY, and an Adjunct Professor for Design and Technology at Parsons the New School for Design.
Jacobsen's work has been exhibited in galleries, museums, and festivals around the world such as Next 5 Minutes in Amsterdam, Transmediale in Berlin, The Institute of Contemporary Art in London, Mass MoCA, The Museum of Contemporary Art in Chicago, Centraal Museum Utrecht, and the Museum of Vojvodina in Novi Sad, Serbia, and has received grants, Residencies and commissions from Franklin Furnace, the New York State Council for the Arts, Rhizome.org/The New Museum, Eyebeam, and the FACT Centre, UK, and been published by Autonomedia in their Data Browser series for his work exploring resistant strategies using networked technologies. He currently works as Art Director for the Seattle-based record label, Medical Records, LLC and lives in Seattle.
Jeremiah Kaynor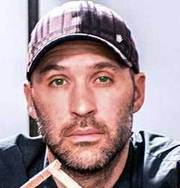 Jeremiah Kaynor is owner and producer at Corvus Eye Productions and has been working as a creative producer, production manager and marketing producer since 2005. Today, he works on projects for Fortune 500 companies, television and feature films as a producer, director and cinematographer. Other work as a producer/director includes the TV Pilot "The Divine Marigolds", the award winning short "All My Presidents" staring Nathan Gamble, producing historical films for Washington State cities, writing two inspiring feature films that are in pre-production as well as co-producing and co-directing the documentary "Do You Shift – The Shapeshifing Documentary". He also started to refine his onset skills behind the camera as a Ronin Camera Stabilization operator and expanded his specialties to aerial cinematography and now holds his FAA 333 Exemption for flying drones for cinema and now has travels the world for his work in film. In 2015 he has been behind the camera as well as flying his cameras for three feature films, five short films and three music videos and a multitude of commercials and corporate videos. His latest music video was the new released video for Geoff Tate from Queensryche. For the last year he has been instructing both aerial cinematography and camera stabilization to classes and workshops throughout Washington state.
John Jeffcoat
John Jeffcoat is the founder of Strangelife Productions, a Seattle based film and video production company. Since graduating from Denison University in 1994, John Jeffcoat has worked in the film industry as a writer, director, producer, cinematographer, and editor. After years of working on commercials and industrials, Jeffcoat co-wrote the feature film Outsourced with George Wing (50 First Dates), loosely based on Jeffcoat's travels in Nepal and India. Jeffcoat went on to direct Outsourced, winning numerous awards including the 2007 Golden Space Needle Award for Best Film at the Seattle International Film Festival, the John Schlesinger Award for Outstanding First Feature at the Palm Springs International Film Festival as well as critical praise from the New York Times, Variety, Roger Ebert and a host of others.
While Outsourced continued its US release, Jeffcoat and Wing sold a pitch NBC to adapt the film for a half-hour comedy show. Outsourced (TV) premiered on NBC Thursday night after The Office and ran a full season. Jeffcoat is a co-creator and consulting producer on the series and co-writer of the pilot episode. Jeffcoat is now writing a new script and developing other projects with Wing.
Britta Johnson
In addition to animated shorts and commercial work, Britta Johnson has made music videos and projections for artists including Andrew Bird, Minus the Bear, Laura Veirs, and Robin Holcomb. Recently, she animated films for 12 songs about insects by Mirah and Spectratone International for the live show "Share This Place," which just completed an east coast tour.
Jay Hix Jones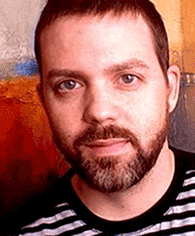 Jay Hix Jones is a reality tv producer with several popular credits to his name: Extreme Makeover: Home Edition, Hoarders, and Ice Road Truckers to name just a few. Over the past decade, Jones has also signed several option deals with award winning production companies to develop content and continues to work all over the globe while being based in Seattle, WA. Jay took the past year off to teach digital filmmaking workshops back in his home state of Texas and is excited to now be teaching at the forum. Jones' next development project is a two hour tv special in which he will serve as Executive Producer and be hosted by Grammy winner Billy Dorsey.
Chris Julian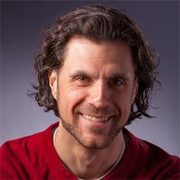 Christopher Julian is a freelance video editor, cinematographer and camera operator, and has been in Seattle since 2008. He also teaches video editing at the Art Institute of Seattle. His main skills include digital video editing with Avid and Premiere, as well as digital photography, digital audio editing, web design and a variety of other technical skills. While shooting and editing for other productions, he pursues projects of his own, most notably the full-length film Invisible Ink, and Scapegoat: The Passion of Judas Iscariot, in pre-production now. He is also a musician and singer/songwriter as well as painter, sculptor, woodworker, and an avid swimmer. www.christopherjulian.com

Jonathan Keasey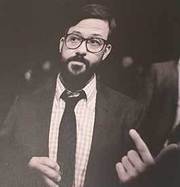 Jonathan Keasey is a Los Angeles based screenwriter who has penned films for Sony Studios, Columbia Pictures, New Line Cinema and China's Fundamental Films, among others. As a member of the prestigious Writers Guild of America, Jonathan was voted onto Hollywood's 2014 "Young and Hungry" list by industry insiders. In addition to feature films, Jonathan recently branched into television and wrote a television series for the producers of HBO's hit series "True Detective." Prior to his career as a writer, Jonathan worked in production for Warner Brothers. He also worked the president of ICM where he used his law degree to service contracts for some of Hollywood's biggest stars. As such, Jonathan brings a breadth of industry knowledge and know-how to his screenwriting courses. Jonathan holds a Bachelor Degree from the University of Washington and a Juris Doctorate from Washington University in St. Louis, where he co-founded their Entertainment Law Society.
Cory Kelley
Cory Kelley is an Emmy-nominated director with a passion for storytelling. Cory freelances as a motion graphics artist and editor. He has a degree in Motion Picture/Video Production from Montana State with photography and graphic design training. Since leaving his job as an Associate Creative Director in Seattle, he has taken on filmmaking fulltime with two feature-length documentaries and several short films. To see more of Cory's work visit www.corykelleycreative.com
Jonah Kozlowski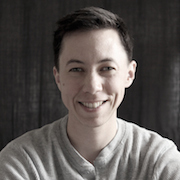 Jonah Kozlowski is a filmmaker and educator who specializes in documentary storytelling. He has been working with youth from ages 4 to 18 in the classroom and in innovative media programs since 2005, which he designed for the Spokane nonprofit, Tincan. Under Jonah's instruction, students produced award-winning documentary shorts, media installations, news broadcasts, and music videos. He holds degrees in Communication and Anthropology from Washington State University and has worked in 7 countries. Jonah continues to work in media locally and internationally, most recently helping to build the Seattle-based non-profit, ChangeStream Media.
Frank Kniest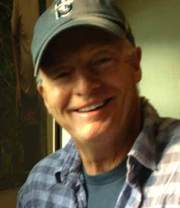 Frank Kniest is a talented, innovative and experienced motion picture Sound Designer with a history of achievement and success both in the film industry and in academia. A native of Edmonds, Frank received a Master of Fine Arts from USC Cinema. Frank's filmography as a sound designer and editor, include three Academy Award nominated films: Under Siege, The Fugitive starring Harrison Ford and Batman Forever. Frank has also produced sound design on such popular movies as Primal Fear, This is Spinal Tap, The Babe, Mystery Date, The Program, The Negotiator and a Katherine Hepburn children's movie: Olly Olly Oxen Free. Frank is a three time nominee for the prestigious Golden Reel award for best Sound Editing for a Feature Motion Picture. Frank won a Golden Reel Award as a sound designer for Under Siege and his work on the Fugitive helped garner a British Academy Award for Best Sound Editing in a feature film. Frank Kniest has lectured as an Adjunct Professor at his Alma Mater for the USC School for Cinematic Arts: Theory and the Practical Applications of Sound Design for Movies and Television. Mr. Kniest has also lectured in the prestigious Electronic Game Division at USC on sound technique and imagery.Additionally, Frank taught Sound Design at the University of California Los Angeles (UCLA). As a native of Edmonds, WA Frank is happy to return to Seattle.
Jay Kuehner
Jay Kuehner has written about film for many publications, including Cinemascope, Indiewire and Senses of Cinema. He is currently researching material for a documentary film.
Jeff Leisawitz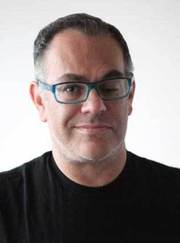 Jeff Leisawitz is an award-winning musician/ producer and internationally distributed filmmaker who has devoted his life to the art of creativity.
As the guy behind Electron Love Theory, Jeff fused interviews with Seattle's WTO demonstrators into electronic music, garnering more than a quarter million downloads worldwide. He went on to release five studio albums.
Jeff has more than 5,000 music placements in film, TV and multimedia, including clients like HBO, MTV, Discovery, Microsoft, NBC and many others.

As the founding writer for Seattle's taste-making alternative rock station 107.7 The End, he chronicled the alternative grunge scene in the 90s.

Jeff is currently an adjunct faculty member at Pacific Lutheran University— teaching college students to rock. (Seriously) When creative businesses and organizations like Brown Paper Tickets, Tacoma School of the Arts, Gage Academy, Avasta Press, and others need an Awesome Infusion, Jeff leads workshops and events to fire up the creative spirit and empower people to tap into their true potential.
Ursula Liang
Ursula Lian is a director, producer, cinematographer and a a journalist who has told stories in a wide range of media. A former staff editor at T: The New York Times Style Magazine and writer/reporter at ESPN The Magazine, Liang was a host of the radio program Asia Pacific Forum on WBAI, associate producer for the Emmy-nominated documentary, "Wo Ai Ni Mommy", producer for the Emmy-nominated Asian American TV show "Stir", and sports editor for the Asian-American magazine, Hyphen. She recently produced for Fuel's "UFC Countdown", FX's "UFC Primetime", TNT's "Save Our Business" and the independent documentary "Tough Love" with Stephanie Wang- Breal (world premiere: Full Frame 2014; IFFBoston 2014). Liang also works as a senior publicist for the film publicity company The 2050 Group which has represented Oscar- nominated and festival-winning films and is a founding member of the Filipino American Museum. She was recently the coordinating producer of The New York Times award-winning Op-Docs series. Liang grew up in Newton, MA and lives in The Bronx, NY. "9-Man" is her debut as a director.
Johan Liedgren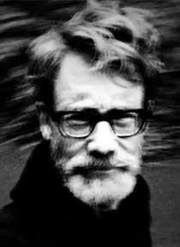 Born and raised in Sweden, Johan Liedgren is an award-winning writer and director working with film, television and commercials. In addition, Johan is a frequent contributor to articles, books and consults with large companies and brands on the nature of storytelling. Mr. Liedgren lives in Seattle with his two sons. www.liedgren.com
David Lipson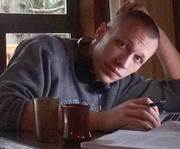 From helping Lynn Shelton develop Humpday to co-writing with Megan Griffiths, Seattle native David Rodgers Lipson has worked as a screenwriter and consultant in independent film for nearly a decade. As a director, David's shorts have screened at Indie Memphis opening night, Sidewalk Moving Picture Festival, Oxford Film Festival, Atlanta International Film Festival and Comcast On Demand. David is currently in development on two feature-length projects.
Matt Longmire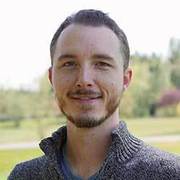 Born in Canada, raised in Alabama, educated in New York, and experienced in L.A., Matt Longmire now calls Seattle his home and spends his time writing, filming, & editing independent narrative and commercial projects. As a teacher, Matt has taught adults & students how to write, edit, & manage their projects since 2007. In 2015, Matt co-founded Seattle Web Fest and has operated two successful web series film festivals in Seattle.
Bernard Mann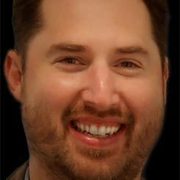 Bernard Mann has more than ten years of experience in editing, having worked in multiple genres in Hollywood and Seattle. He has worked on documentaries, commercials, and narrative films. He began his career, with a degree from NYU's TV/Film school. He started digital editing in the early days of Apple Mac computers (do you remember the Radius Videovision card?), and loves to share his knowledge of editing software.
His projects include editing the long form documentary Masters of Success, which starred Ed Asner, and shooting and editing a news genre film package for the "Costly Desires" play about human trafficking. Recently he helped the Northwest Film Forum raise over 50K dollars, with a Kickstarter video he shot and edited. His short documentary film, "School is Out," was selected for the Local Sightings Film Festival in 2013.
Bernard has taught a film-making class at the Fremont Abbey for 8-12 yr olds, which included a film festival of their short films. He has been featured multiple times as a presenter for the Seattle Final Cut Pro Users group. He is an Apple Certified Pro in Final Cut Pro and Motion 5.
Brian McDonald
Brian McDonald is an author, award-wining filmmaker, screenwriter and a sought after story instructor who has taught at Pixar and Lucasfilm's ILM. He has also written for the visual medium of comic books.
"If you want to write scripts, listen to Brian. The guy knows what he's talking about. A very well-thought-out, easy-to-follow guide to the thing all we writers love to pretend we don't slavishly follow—story structure."
—Paul Feig (creator of NBC's Freaks and Geeks)
"… Somehow, Brian has found yet another fresh and objective way to analyze how great stories function, and emboldens you to face the challenge of scaling whatever story mountain looms before you."
—Andrew Stanton (cowriter Toy Story, Toy Story 2, A Bug's Life, Monsters, Inc., and cowriter/director Finding Nemo and WALL-E)
Coley Mixan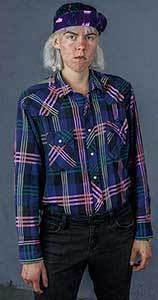 Coley Mixan, born 244 days after the fall of the Berlin wall, is a musician, visual artist, new media educator, librarian and vegan pie baker. Mixan is a graduate of the University of Washington's School of Art, where she received an MFA in Photomedia. After graduation, Mixan launched her career in Seattle as a member of the performance duo/rock band Cake "Alchemy!", establishing live visual & sonic art experiences that juxtapose queries into food justice, sound ecology and identity. She is an established researcher, videographer, audio engineer and public services assistant always searching for the artistic and mythic mysteries. Mixan enjoys crafting songs and live experiences that resonate with hope and encourage a positive questioning of Self by an active, participatory audience. Her work comes from a tradition of experiencing music, libraries, cinema & art as catharsis--she desires to give back to a history of inspiration and relief for her spectators because the artist believes that equal access to knowledge for all is the clearest path to sincere expression.
Frank Mosley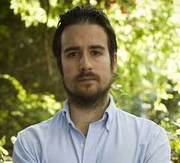 Frank is an alumnus of the 2015 Berlinale Talent Campus (and only American admitted into their Acting Studio this year). His acting and directing have been seen at venues such as The Sundance Film Festival, Berlinale, SXSW, Viennale, The Dallas Museum of Art, The Edinburgh Art Festival, and his work has been praised by the likes of VARIETY, THE HOLLYWOOD REPORTER, SMELLS LIKE SCREEN SPIRIT, INDIEWIRE, and HAMMER TO NAIL. He's been called "The John Cassavetes of North Texas" (FW WEEKLY) and "a superb actor and filmmaker" (ROGER EBERT.COM).
Alexandra Nakelski
Alexandra Nakelski is grateful that she has been able to endorse the importance of cinema by serving as film professor, writer, and film festival programmer. Her extensive resume includes: contributing writer and editorial assistant for Horror Film Magazine Fangoria, short film programmer for LA's Method Fest and the Santa Fe Film Festival, and teaching film studies emphasizing science fiction and other genres at the University of New Mexico and Peninsula College. She earned her MA at Chapman University in California and is currently extending her thesis on postmodern remakes into a book featuring commentary on how pop culture and human connections have changed after 9/11 and the Internet highlighting her interviews with John Carpenter, Joe Dante, John Badham, and other industry insiders.
Dickey Nesenger
Dickey Nesenger began her work in the film business in 1973 as a documentary and commercial film editor in New York. After moving to Los Angeles in 1978, she began a 17 year career as a script supervisor, working in television, on feature films, commercials and music videos. Also a screenwriter, she sold her film Commercial to Lighthouse Productions in Los Angeles. As a playwright, her plays have been staged at The Producer's Club, Looking Glass and American Globe Theatres in New York, The Met and City Theatres in Los Angeles, New Jersey Repertory, Minneapolis Playwrights' Center, Boston's Theatre Works, and throughout Washington State. She holds an MFA in Dramatic Writing through Goddard College, and teaches play and screenwriting at Antioch University in Seattle. Her short play, Montana Moon, produced last year at New Jersey Repertory, has been optioned for a short film to be produced by the theatre.
Kollin O'Dannel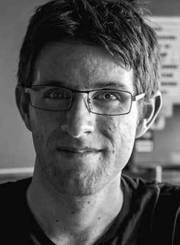 Kollin O'Dannel is an independent photographer, colorist and cinematographer. He has worked on a low budget feature film, short films, music videos, corporate documentaries and commercials. In his off time he enjoys street photography and cycling. He believes that post production for digital media is an important step in bringing out the best in a project and is passionate about teaching the process. Learning should be fun not intimidating.
Christian Palmer
Christian Palmer is a filmmaker based in Seattle, Washington. His short films include HORSES (1999), THE COLLIE AND THE LAMB (2002), CAREFULLY TIMED EXPLOSIONS (2003), FORCEFIELDS (2004), and NIGHTVISIONS (2011). As an actor, he has collaborated with Linas Phillips in BASS ACKWARDS (Sundance 2010) and choreographer Karn Junkinsmith. He made his feature-length directorial debut with WILLIAM NEVER MARRIED (Best Cinematography, Downtown LA Film Festival 2010, Tiny Mix Tapes Top 25 of 2011). He went on to co-produce Director Calvin Reeder's avant-garde horror film THE OREGONIAN, which premiered at Sundance 2011 before winning the Independent Vision Special Jury Prize at the Sarasota Film Festival (2011). Christian is currently in pre-production on his second feature-length film, Endlesss Darknes.
Clyde Petersen
Clyde Petersen's Wallingford home studio—a glorified closet—is dominated by what appears to be the skeleton of a tall, narrow chest of drawers. Black metal scaffolding holds several pieces of horizontal glass at varying heights, on which sit cut-out illustrations. "It's a multiplane," Petersen, 29, says, explaining that the animation device (made obsolete by computer technology) was invented in 1933 by an employee of the Walt Disney company, who devised it as a way to give depth to animation. Disney used one for Snow White, Pinocchio, Fantasia and other films, and Petersen—whose homemade version is, in fact, a deconstructed Ikea dresser—is using it to animate a music video (due out this month) for Portland band Quasi.

The multiplane is a suitable metaphor for the thoughtful, forthcoming Petersen, who emanates depth and works on many different planes at once. Under his production company, Do It for the Girls (started in 2005), he creates animated music videos, builds band Web sites, and designs CD art and T-shirts. He also teaches animation to junior high school students at Northwest Film Forum and for Coyote Central (at 911 Media Arts), and plays guitar with three Seattle bands.

Petersen's history with animation goes back to his student days at Garfield High School, where he made stop-motion films with close friend and sometimes collaborator Forrest Baum. He went on to study filmmaking at Western Washington University, where—due to an intense interest in music—he assumed he'd use his degree to make documentaries about bands. But when he became Seattle musician Laura Veirs' roadie, he changed direction. He wound up creating an animated music video for her song "Secret Someones." After seeing it, Warner Bros. hired him to create Veirs' next video. Soon Petersen found himself making animated videos for several Northwest bands, and last year local label Kill Rock Stars hired him as one of its official video creators. Petersen says his main joy in animation is building sets, which he enlivens with paper cut-outs, Claymation creatures, yarn, sock puppets and more; he attributes this in part to the influence of his architect father and an early fascination with his dad's model buildings. "As a kid I really wanted to be a professional model builder," he recalls.

Acknowledging the happy, playful nature of most of his films, he notes, "I'm the lightest animator of my friends—other people deal with more realism." What's also notable about his work is how much his technique varies film to film. "I always try to do something I haven't done before," says Petersen, who had never used a multiplane before the Quasi video. "I like to feel like I'm always learning something new."

Originally published in March 2010 by Seattle Magazine
Jennifer Phang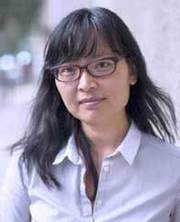 Jennifer Phang's sophomore feature Advantageous won the U.S. Dramatic Competition Special Jury Prize in Collaborative Vision at Sundance 2015. Her award winning debut feature Half-Life premiered in 2008 at the Tokyo International and Sundance film festivals. It screened at SXSW and was distributed by Sundance Channel. Phang is the 2015 recipient of the inaugural San Francisco Film Society Women Filmmakers Grant for genre women filmmakers. She was invited to Sundance Institute Screenwriters Lab and was awarded a San Francisco Film Society/Kenneth Rainin Foundation FilmHouse Residency and Sundance Institute Feature Film Grants insupport of Advantageous. Phang was originally commissioned to create Advantageous as a short film for the ITVS Futurestates Program. A Berkeley-born daughter of a Chinese-Malaysian father and Vietnamese mother, Phang graduatedfrom the MFA directing program at the American Film Institute.
Michael Poggenburg
Michael Poggenburg is an editor and post-production specialist who has been working in video for over seven years and has been teaching for the last two years. In 2008, he edited and co-directed a documentary about Israel which went on to play at several film festivals worldwide. He currently works for a small production company in North Seattle where he oversees post-production and graphics work.
James Rhodes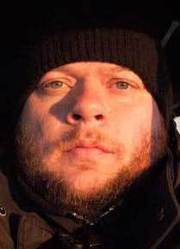 James Rhodes is a photographer and filmmaker with over 15 years of professionalexperience. He started out as a utility assistant at Video Post & Transfer in both the Audio and Tele-Cine/Coloring departments. After moving to Los Angeles in 2000, he started a bespoke rental and post house. With the democratization of filmmaking the digital age brought, James found a niche market in helping filmmakers complete their films and get them to the finish line. From ADR/Final Mix Audio needs to final color correction, James worked closely with filmmakers, primarily, on the final stages of films to polish and conform for delivery. In addition, James has found success as a freelance editor and colorist. Currently he is exploring roles in marketing and distribution to help projects find their audience.
Jennifer Roth
Jennifer Roth is a 20 year veteran of the film industry. She was recently the executive producer of Darren Aronofsky's filmBlack Swan which stars Natalie Portman, Vincent Cassel and Mila Kunis. In 2008 she was the executive/line producer on the Darren Aronofsky film The Wrestler starring Mickey Rourke which won the Golden Lion at the Venice Film Festival. Her other producer credits include World's Greatest Dad, Smart People and The Squid and the Whale. Her early production credits include Bad Lieutenant, Smoke, The Crow and Deadman. Ms. Roth is also the current board president of the Northwest Film Forum.

Ben Russell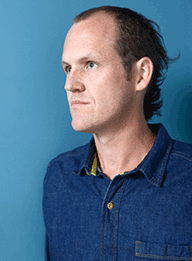 Ben Russell (b.1976, USA) is a media artist and curator whose films, installations, and performances foster a deep engagement with the history and semiotics of the moving image. A 2008 Guggenheim Fellowship and 2010 FIPRESCI award recipient, Ben has had solo screenings and exhibitions at the Centre Georges Pompidou, the Museum of Contemporary Art Chicago, the Rotterdam Film Festival, the Wexner Center for the Arts, the Viennale, and the Museum of Modern Art. He began the Magic Lantern screening series in Providence, Rhode Island, was co-director of the artist-run space BEN RUSSELL in Chicago, IL, has toured worldwide with film/ video/ performance programs and was named by Cinemascope in 2012 as one of the "50 Best Filmmakers Under 50." Ben lives between Los Angeles and Paris, France.
Line Sandsmark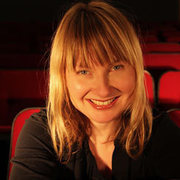 Line Sandsmark is Development Director at Northwest Film Forum, where she previously served on the Board of Directors, while completing her MFA in Arts Leadership at Seattle University. Sandsmark brings 15 years of film industry experience with her from Scandinavia, where she produced and/or executive produced a long list of short and documentary films in her roles as CEO of her own production company, Kaliber, and Executive Director of the Film Centre of Western Norway. She produced for the pan-Scandinavian Svensk Filmindustri (SF), then headed European Documentary Network (EDN) prior to her return to Seattle in 2010. She has also programmed for arthouse cinemas and festivals, served on film school selection committees, and has juried both grants and festivals. Her short films have competed all over the world, including Cannes, Mannheim-Heidelberg, Chicago International Children's Film Festival, and have been broadcast internationally. Sandsmark earned her Bachelor's Degree in Comparative Literature at University of Washington, completed post-graduate studies in Critical Theory and Film Analysis at the University of Paris – Sorbonne, and has studied screenplay development with USC teaching staff, under the auspices of the Binger Institute in Amsterdam.
Adam Sekuler
Adam Sekuler is a filmmaker whose work strikes a delicate balance between stylization and naturalism, anchored within an observational world while creating a poetic and lyrical form of visual storytelling. His films have been screened at festivals from Rotterdam to Portland, museums including the Walker Art Center, and art houses across the globe. While not making films he's also a curator having programmed most recently for Northwest Film Forum.
Casey Schmidt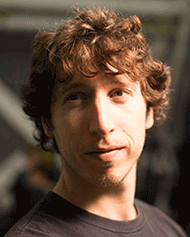 Casey is a free lance gaffer and owner of Northwest Grip LLC. Casey has had the opportunity to be chief lighting technician on several feature length films shot locally here in the Seattle area. He has also been the gaffer on many local and national commercials, spots for History channel, A&E Networks as well as having lit music video's which have aired on MTV and VH1. Casey is also a licensed nurse and enjoy's supporting the community by promoting healthy lifestyles and preventative medicine.
Erin Schlumpf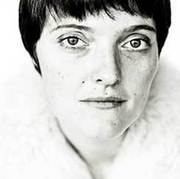 Erin Shevaugn Schlumpf's research focuses on aesthetic responses to trauma: how film and literary form are imprinted by past disasters. Her current book manuscript, Melancholy, Ambivalence, Exhaustion: National Trauma and Global Postmodernism, uses case studies from Post-Occupation France, Post-Tiananmen Square China, and Post-Apartheid South Africa to reveal a shared language of trauma, an imaginative reckoning with the past in the present. She received her PhD in Comparative Literature from Harvard University in 2012 with an emphasis on the film and literature of France and China. Currently a Lecturer in Film Studies at Seattle University, Dr. Schlumpf's courses examine how image and text interrogate national, racial, gendered, and sexual identity politics.
Michael Seiwerath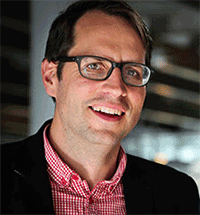 Michael Seiwerath has produced or executive produced five feature films, either independently or as Executive Director of Northwest Film Forum. He has a particular passion for working with artists accomplished in other mediums making their first feature film. His films have raised over one million dollars in investments and donations.
At Northwest Film Forum he oversaw the Start-to-Finish program, which granted artist the tools and funds to make a feature film. Both the Immaculate Conception of Little Dizzle and Police Beat premiered at the Sundance Film Festival. His most recent film, My Last Year with the Nuns premiered at the June 2015 Seattle International Film Festival.
Ward Serrill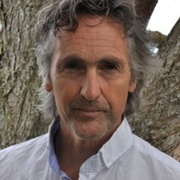 Ward Serrill is an award-winning director whose last feature The Heart of the Game was released by Disney/Miramax to wide critical acclaim. Ebert and Roeper called it "An Oscar level piece of work." He has created more than 90 short films including Building One House with Robert Redford and Wild America with Sissy Spacek.
His work has appeared on the Oprah Winfrey Show and been reviewed by Jay Leno, Good Morning America, People Magazine, USA Today, The New York Times, Rolling Stone and many others.
He recently completed 50 short films for Paul Allen's Vulcan Productions in Seattle on education reform and Something in the Water a documentary on Seattle's music scene for PBS.
Ward is currently President of his company, Woody Creek Pictures, and with wife and Producer Sophie Jane Mortimer, is developing various documentary projects and writing screenplays including the remake of The Heart of the Game. His feature documentaries projects include: Song of the New Earth, on sound healer and scientist Tom Kenyon, (which was 100% crowdfunded) Catching Fire, on Peter Scott, developer of a cook stove on Vashon Island to save lives and forests in the developing world, and TreeStory about humanity's relationship to trees.
Lynn Shelton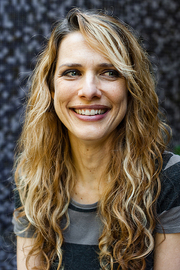 Seattle filmmaker Lynn Shelton is best known as the director of the acclaimed 2012 comedy Your Sister's Sister, starring Rosemarie DeWitt, Emily Blunt and Mark Duplass. Shelton's 2009 hit Humpday won a special jury prize at Sundance and the Independent Spirit John Cassavetes Award. Her first narrative feature, We Go Way Back, won the Grand Jury Prize at Slamdance in 2006 and her second, My Effortless Brilliance, premiered at SXSW and earned her the Independent Spirit "Someone to Watch" Award. Her fifth feature film, Touchy Feely, premiered at the 2013 Sundance Film Festival and was released by Magnolia Pictures.
Sudeshna Sen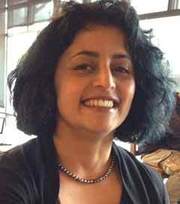 Sudeshna Sen taught Classical Japanese literature and language as an Assistant Professor at University of Utah and at UC Berkeley as a Postdoctorate Fellow. She has a Ph.D in Classical Japanese from University of Oregon. She retired from teaching in 2012 so she could focus more on making films rather than analyzing them with her students.
Michael Shilling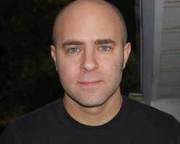 Michael Shilling is the author of Rock Bottom, a novel published by Little, Brown. The musical adaptation of the book was staged in 2014 by the Landless Theater Company. His stories have appeared in The Sun, Fugue, and Other Voices.
Chris Spencer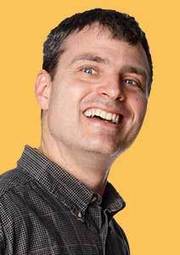 Chris has spent his entire career in the creative arts in some form or fashion. With a background in music and business, Chris currently works as an audio engineer, a performing musician and composer, a music & audio instructor and sound designer. He's on the music faculty at Cornish and also runs SophiaHat Studios, which focuses primarily on audio for film, video games, and music production.
Chris began his career as a performing musician, worked for 4 years in the Air Force Band as a guitarist. After his term with the service, he and his wife settled in Seattle in the late 90's where he began to stake his claim as a freelance musician and private instructor. He's worked with many artists locally and at a national level in the jazz community and held teaching positions at Pacific Lutheran University as well as Edmonds Community College. At the turn of the millennium, he also branched into another area of focus, audio production. This year marks Sophiahat Studio's 15th anniversary in the Seattle recording industry. Chris holds a bachelor's in Music Performance from Berklee College of Music, an MBA from Georgia College, as well as certifications in Pro Tools and Logic Pro Audio. What's that saying about jack of all trades?
Andy Spletzer
Andy Spletzer helped start The Stranger in 1991, where he writes the column "Blow Up" about the local film production and exhibition scene. Over the last several years he has worked as a Script Supervisor on 7 feature films and several more shorts and music videos. His hobbies include playing in the dirt and watching Unsolved Mysteries.
Nicolas Steiner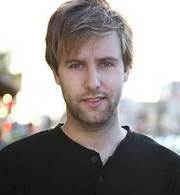 Nicolas Steiner was born in 1984 in Switzerland and grew up in a small village in Valais, the Southern Mountain part of Switzerland. During his time at high school he worked as a gravedigger and actor, played drums in various bands and did his military service as an army percussionist. In 2005/06 he attended the European Film College in Denmark before studying Social Anthropology and Film Studies for a year at the University of Zurich. As of 2007 he learnt a director's handicraft at the Film Academy Baden-Württemberg in Ludwigsburg. His successful short, "It's me. Helmut" was shown at over 240 festivals in all five continents and received 42 prizes and honorary mentions, including a nomination for the German Film Prize. "It's me. Hel-mut" was screened at museums and gallery exhibitions as well as his photography. "Battle of the Queens", a black and white documentary about a Swiss tradition celebrated its premiere in 2009 at Berlinale followed by other festival runs. In 2010 he received a Fulbright scholarship for the San Francisco Art Institute, where he dedicated most of his time to analogue photography and developing board games. He spent 2014 as Valais Canton's Artist in Residence in Brooklyn, NYC. "Above and Below" is his Film Academy graduation piece and also his feature-length directorial debut. It premiered 2015 in Rotterdam and followed by over 80 festival screenings all over the world (incl Variety critics choice in Karlovy Vary etc). The film won three Quartz (Swiss film price for Best Film, best editing and best sound mix) as well as two Lola's (German film prize) for Best documentary and best camera. The score won best music in documentary and was brought out on Vinyl. Oscilloscope laboratories is the US distributor for the film. Variety puts it in the Top 10 films of 2015, just one rank before Star Wars :). He is currently working on a fiction feature and a new documentary.
Rustin Thompson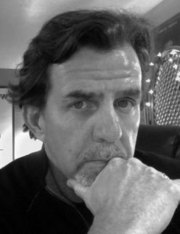 Rustin Thompson started his career as a freelance cameraman and editor for local and network TV news, winning a national Emmy for a CBS Evening News story shot and produced in North Korea. Since 2000, Rustin and his wife, author and producer Ann Hedreen, have owned White Noise Productions, where they have applied their lean team model in the making of more than 100 short, documentary-style films for non-profits and four independent feature-length documentaries. Rustin's first-person doc, 30 Frames A Second: The WTO in Seattle won several Best Documentary awards, was named one of the Top Ten Documentaries of 2001 by the American Library Association, and the Village Voice listed it as one of the Best Undistributed Documentaries of that same year. He has won several regional Emmy and photojournalism awards, but he doesn't remember which closet they are stored in. His latest doc is set in a squatter community in Peru, with an expected 2016 completion date.
Daniel Thornton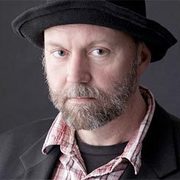 Daniel Thornton is an Emmy™ Award nominated filmmaker and educator. Community focused, Dan's work highlights the stories that enlighten, educate and bind people together. He is currently working on a series of short documentaries in partnership with a state-wide public interest law firm and a broadcast documentary about visually impaired landscape painter Keith Salmon in Scotland.
Peter Tolfree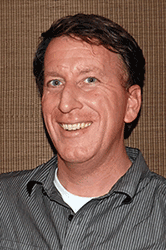 Peter Tolfree has a Master of Fine Arts in Film Production from the University of Southern California's School of Cinematic Arts. He has evaluated over 100 screenplays and plays for Seven Arts Pictures, American Conservatory Theatre and TheatreWorks in the bay area. He has also worked in the story departments for the reality shows Blind Date, Top Chef and Project Runway.
John Trafton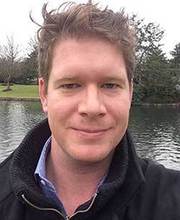 John Trafton is a film writer, lecturer, and historian in the Seattle area. Hailing from Southern California, he has a PhD in Film Studies from the University of St. Andrews in Scotland, where he also taught Film Studies for several years. His area of interest is in how cinema engages with historical events and historical figures, how genres have evolved throughout film history, and how conflict is represented on screen. He is widely published on these topics, including his recent book The American Civil War and the Hollywood War Film. www.johntrafton.com
Daniel Truog
Dan Truog is a Seattle-based video editor with over 10 years of experience cutting ads, documentaries, music videos, web series and trailers.
Oliver Tuthill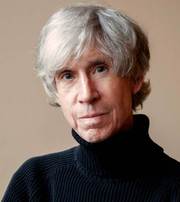 Oliver W. Tuthill Jr. has been directing films since he was a child, and by the time he was 14years old had made over one hundred westerns, dramas and horror movies. He moved to Hollywood in the 1970s and worked as a Day Player for many of the major studios such asUniversal, MGM and Columbia. He is a graduate of the Hollywood Film Institute and formed his first production company in 1995 where he made educational films for 10 years, many which are distributed throughout the world.
In 2002 he won the Governor's Award in Media from then Governor Gary Locke, and in 2003 he won the Horace Mann Award for contributions to education concerning emotional child abuse.In 2004 he formed Blue Wood Films LLC and has produced both documentaries and feature length films. One of his films is distributed by Entertainment 7 internationally and Passion River Films in the United States. He wrote, produced and directed Willatuk: The Legend of Seattle's Sea Serpent narrated by Academy Award nominated actor Graham Greene (Dances With Wolves), Wounded Heart: Pine Ridge and the Sioux narrated by Lakota actor Russell Means (Last of the Mohicans), The Right to Bear Arms starring John Savage (The Deer Hunter) andQuestions for Crazy Horse featuring Jay Red Hawk (Skins) and Russell Means (Natural Born Killers). In 2013 he released his newest documentary, the critically acclaimed The Girl WhoLoved Animals: Kitty Jones and the Fight for Animal Rights.
Tuthill is an experienced film producer, director, editor, composer, director of photography, sound designer and writer. Tuthill, a Grammy Award contender in 2011, also composes the soundtracks for most of his films. He is an award winning songwriter and composer and is the founder and President of Blue Pony Trail Music. His featured artist is Grammy Award contender and Native American Music Award winner Shadowyze. In 2011 Tuthill was nominated for best musical soundtrack by the Native American Music Awards for his documentary on the life of Lakota warrior Crazy Horse titled Questions for Crazy Horse: Hypothetical Questions for the Strange Warrior of the Lakota Oglala. Tuthill is also in development on a documentary on why children need their own bill of rights in the United States, and a narrative feature film on the life of Christian Emperor Constantine The Great of Rome who ruled from A.D. 306-337.
Guinevere Turner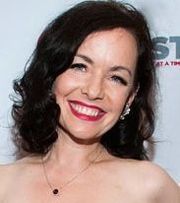 Guinevere Jane Turner (May 23, 1968) is an American actress and screenwriter. She was born in Boston, Massachusetts. She is best known as the screenwriter of such films as American Psycho and The Notorious Bettie Page.
Jake Warga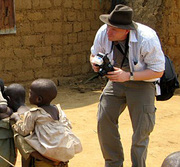 Jake Warga is an award-winning journalist. His public radio stories air internationally (The World, NPR, This American Life) and he has taught narrative writing for many years. His photography is represented by Corbis and Getty images and he currently has an African portrait series on exhibit at Seattle Art Museum. He also creates other popular multi-media projects. For many years, Jake worked in the film business in Hollywood, mainly a lighting and camera tech for Miramax horror films; he has also worked as a gaffer, grip in Los Angeles, typically on horror sequels.
Zach Weintraub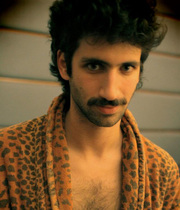 Zach Weintraub (1987, California) studied film at New York University before moving back to his hometown (Olympia, WA) to write/direct Bummer Summer, his micro-budget directorial debut. He co-founded Newhard Entertainment alongside frequent collaborator Nandan Rao. He wrote/directed his second film, The International Sign for Choking, in Argentina in 2011. You Make Me So Young, his third film, was also made in Olympia in 2012. In 2013 he was nominated for a Genius Award by The Stranger.
Brad Wilke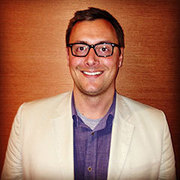 Brad Wilke (@jbwilke) is an award-winning filmmaker, produced feature-length screenwriter, and film programmer for the Seattle International Film Festival. Brad holds an MBA from the University of Washington's Foster School of Business, as well as a Master of Communication in Digital Media from the University of Washington's Department of Communication.
Timothy Vernor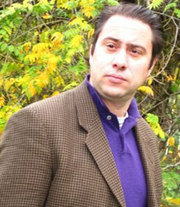 Timothy Vernor has worked on over 20 local film productions and is the festival director for the Seattle Transmedia Film Festival.
Brody Willis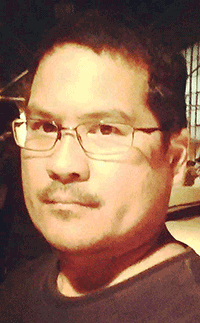 Brody Willis is a Seattle DP and IATSE 488 Grip Electrician with nearly ten years of production experience. Brody co-owns and operates Blanket Fort Films, which specializes in working with the independent film community.
June Zandona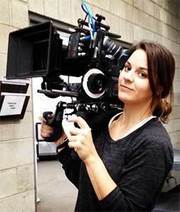 June Zandona is a Seattle based filmmaker and camera assistant who has over 10 years of on-set experience; having worked on everything from documentaries, commercials, music videos, and feature films. Her set "must-haves" are really comfortable shoes, green tea, and velcro.
Emily Zulauf
Emily Zulauf enjoys all things script: reading them, writing them, talking about them. She worked at Pixar Animation Studios for seven years, first matching writers and directors (and reading lots of scripts) as the Creative Development Associate, and later as the Script Supervisor on "Inside Out." She's been a panelist at the Austin Film Festival's screenwriting conference for several years, as well as a judge for their competition. She does not want to take a long walk on a beach with you, but she's happy to read the first five pages of your script.