Required Viewing (Film Appreciation)
In this series of seminars students will become familiar with how to understand and read the visual language of cinema and will become more acquainted with some of the greatest filmmakers who have ever lived. Pre-registration is required. Email [email protected] for registration.
See our past Required Viewing classes here.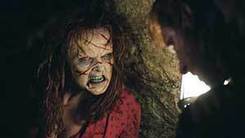 The Horror Film
October 20th and 27th 2016 (Thursdays) 6:30pm - 9:30pm
Instructor: John Trafton
Tuition: $30 ($25 for Film Forum members)

Since the days of silent cinema, horror has remained a popular film genre, touching upon our deepest fears and visiting us in our darkest places. This two week workshop will examine the horror genre and all its different forms: the ghost, the monster, the vampire, the demon, and the nefarious other. The aim of this workshop is to provide a general overview of the genre, an understanding of its various themes, subgenres, and tropes, and what these films have to say about the cultures that produce them. This workshop will also look at horror cinema as a global phenomenon, reaching far beyond Hollywood—to Europe, to India, to Australia/New Zealand, and to East Asia.