Northwest Film Forum classes and workshops are designed to instruct filmmakers on both the mechanical skills required in current filmmaking technology and the artistic application of tools to explore the critical and emotional range of the cinematic experience. Classes and workshops are taught by working artists: filmmakers, writers, producers and editors.

Explore filmmaking by doing it. We do not want you to make a commitment you are uncomfortable with; we offer a wide range of classes and workshops that can be taken at whatever pace you prefer. Whether you are new to the art and plan to plunge into filmmaking as a career or you have purchased your own equipment and wish to drop in on a few certifications to learn more, our classes are for you. NWFF's curriculum offers a complete education in nearly all aspects of filmmaking. Multi-session classes meet weekly and offer in-depth, hands-on experience with filmmaking tools, while one-day workshops offer both insightful lectures and practical techniques on current filmmaking topics.
This schedule is updated regularly. Please check back for new classes, or email [email protected] to ask about our annual class offerings.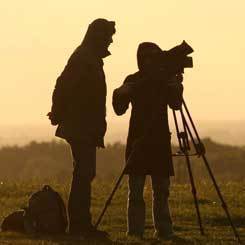 Filmmaking Fundamentals
June 10th - July 29th (Wednesdays) 6:30pm - 9:30pm
Instructor: Dan Thornton
Tuition: $575 ($550 for Film Forum members)
Limited to 6 students

For 8 weeks, learn the fundamentals for digital filmmaking. During class, students will have hands-on training with camera, audio, light and editing equipment, as they actually make a short film during class sessions. Students will acquire the actionable skills and full understanding to independently make professional films. This class is filmmaking by practical application.All basic film equipment will be provided in class. Students can also bring their own equipment to class if they want.
Intro to Final Cut Pro X
July 11th & 12th (Saturday & Sunday) 11am - 5pm
Instructor: Bernard Mann 


Tuition: $330 ($295 for Film Forum members)
Limited to 5 students

Final Cut Pro X is an ideal non-linear digital editing program for anyone with little or no background in editing. The software's interface and ease of use allows aspiring filmmakers to produce polished and well-told stories in no time. In this class, students will learn to make better story decisions while learning the software from the ground up. You will learn how to import footage and organize your media while mastering editing techniques for digital video and sound. Students will also learn how to effectively use transitions, text and color techniques while understanding how to export to one of the many formats available. Prior experience in non-linear editing is not required, but basic computer skills are necessary.
Click here to sign up for this class
Solid Gold Pitches
July 7th - July 28th (Tuesdays) 6:30pm - 8:30pm
Instructor: Brad Wilke and Line Sandsmark
Tuition: $195 ($175 for Film Forum members)
Have a good idea for a movie? In Solid Gold Pitches, you'll work closely with instructors, as well as your fellow classmates, to develop your best story ideas into pitches that actually do them justice. From there, you'll hone your loglines and rehearse your delivery until your pitch is a well-oiled narrative machine fit for public presentation.The final class session will consist of a public pitch session during which class participants will pitch to an audience, who will play the role of "studio exec" offering constructive feedback and commentary to help you perfect your pitch before taking it to the next level.
Producing Fundamentals for Indie Filmmaking
July 18th & 19th (Sundays) 12pm - 4pm
Instructor: Lindy Boustedt
Tuition: $195 ($175 for Film Forum members)

Participants will gain an understanding of the creative producer's process, timelines and the many idiosyncrasies around an independent film's life cycle from development through initial deliverables. Lindy Boustedt will share how, through her award-winning company First Sight Productions, she has produced 18 short films and 3 feature films with budgets of all shapes and sizes. She will use her most recent short film and feature film as case studies. Participants are encouraged to bring their own projects to the class for specific advice. This two day workshop will cover budgeting/financing/audience on day one and pre- through post-production on day two.
Comprehensive Lighting & Grip
July 16th - 30th (Thursdays) 6pm - 10pm
Instructor: Kris Boustedt
Tuition: $330 ($295 for Film Forum members)

Designed for all levels of filmmakers, this class will, through analysis and hands-on demonstration, demystify and investigate the application of effective lighting techniques. Come lean how to create, control and manipulate the mood of light. The class will also cover how we construct meaning through light regardless of budgetary constraints. By the end students will have the practical knowledge of both the power of light and its application.
Click here to sign up for this class
Intro to Generative Visuals and Max 7
July 20th & 27th (Mondays) 6:30pm - 9:30pm
Instructor: Jesse Chappelle
Tuition: $150 ($120 for Film Forum members)

This two-day introductory course will delve into the world of generative art using the program MAX 7 to learn about and creating generative visuals. This course requires no prior programming experience and will enable students to begin to explore the tools used by audio/visual professionals and new media artists.
Click here to sign up for this class
Audio Recording For Film and Video
August 11th & 13th (Tuesday and Thursday) 6:30pm - 9:30pm
Instructor: Nate Eiford
Tuition: $90 ($75 for Film Forum members)

This two-day workshop will cover the essentials of audio, microphones, recorder technology and recording techniques to enable your production, no matter the budget, to sound professional. The first evening will be an in-depth presentation of the concepts. The second class will include three hours of hands-on learning with a field test and an evaluation. Students will leave knowing how to listen to, evaluate and capture better audio for film production.
Click here to sign up for this class
Intro to the Red Digital Camera
August 25th & 27th (Tuesday and Thursday) 6:30pm - 9:30pm
Instructor: Brody Willis
Tuition: $120 ($90 for Film Forum members)


An introductory course which helps familiarize the student with the Red Epic digital cinema camera. Students will be exposed to the fundamentals of set-up and operation, with the objective of shooting a properly composed and lit subject.
Click here to sign up for this class
Beginning Adobe Premiere Pro
September 29th - October 8th (Tuesdays & Thursday) 6:30pm - 9:30pm
Instructor: Michael Poggenburg
Tuition: $330 ($295 for Film Forum members)
Limited to 5 students

This workshop will cover the essentials for learning to edit with Adobe Premiere Pro, a leading platform used by many professional filmmakers for editing digital media. The class will provide the training so students will have the skills to confidently, efficiently and effectively edit films. We will focus on the basics about the interface, the timeline, workflows and refining your cut. Dynamic linking will also be introduced, for those handling effects in your Premiere timeline.
Click here to sign up for this class