Tribute Screening – "We Go Way Back" by Lynn Shelton [Online]
This event took place on May 21, 2020
Lynn Shelton passed away suddenly on Friday, May 15th, 2020. A long-time friend of Northwest Film Forum and one of the Seattle film community's brightest lights, she will be deeply missed.

From Seattle filmmaker Megan Griffiths: "We will also be going ahead with Thursday's livestream of Lynn's first feature We Go Way Back. The intention was for Lynn to commandeer the comments section with stories from the set, but in her absence, we'd like to use the space as a place for this community to come together and remember Lynn. Please join.
Lynn made an indelible mark on me as a filmmaker and as a person. I know I am not alone in feeling that way, especially in Seattle. Let us all maintain her legacy of integrity, passion, humor, joy, and humanity in our work and in our lives."
This event is FREE and will be livestreamed on NWFF's Facebook page at showtime. In the event of an interruption in the Facebook Live stream, just return to NWFF's Facebook Videos page to refresh. If you have memories of Lynn that you would like to share, please do so in the comments section of the Facebook Live stream.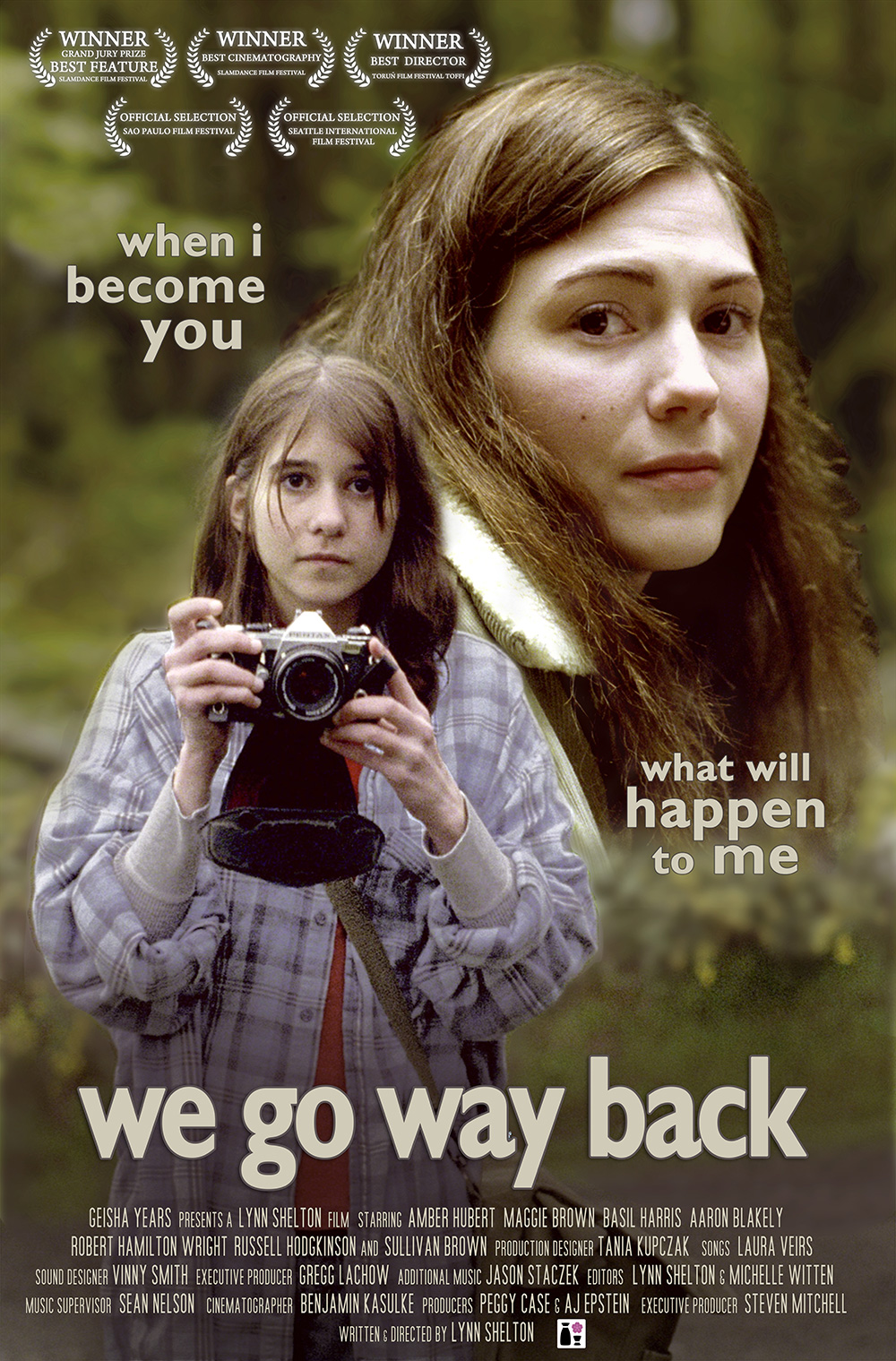 About the film:
On her 23rd birthday, Kate (Amber Hubert) opens a letter that she wrote as a precocious adolescent to her imaginary grown-up self. The letter asks, "Are you happy?" Knowing the answer is "no," Kate moves in a dreamlike state, passive and indifferent as Jiffy muffins burn and various men take advantage of her. Throughout, we hear 13-year-old Kate's voice echo in adult Kate's thoughts. Eventually, the young Kate character (Marguerite Brown) makes an appearance, leading to a moving confrontation.
After winning great acclaim and several notable awards, the film unfortunately was never released and ended up in limbo due to financial problems with the original producer. In 2009, Shelton teamed up with producer AJ Epstein to form Geisha Years – LLC, a Seattle-based company that purchased the film and was then able to put into place all the pieces required to release it, including a brand new print, a full HD scan and a new color correction.
—
In 2005, a local fledgling non-profit film studio called The Film Company reached out to Lynn Shelton, then an experimental filmmaker and editor, to ask if she would be interested in making a narrative feature. The resulting film, We Go Way Back, ultimately won the Grand Jury and Best Cinematography Awards at the 2006 Slamdance Film Festival and introduced Lynn, one of the brightest stars to emerge from Seattle's film galaxy, to the world. She has since gone on to direct seven other feature films (including Humpday, Outside In, and, most recently, Sword of Trust) and countless episodes of your favorite television shows (Little Fires Everywhere, GLOW, and Dickinson, to name a few).
Lynn Shelton and Megan Griffiths share NWFF memories
---