Film Analysis Seminar – Adapting Austen [In-Person Only]
Wednesdays in September, from 6:30–8pm
(Sep. 6, 13, 20, 27)
As part of our ongoing efforts to make educational opportunities as accessible as possible for our community, Film Analysis Seminar will be free.

There will be 12 spots available, on a first-come, first-served basis. If one month of the seminar fills up, just email Marcus Baker (marcusbakerfilm@gmail.com) to be added to a waitlist for the following month. Each month focuses on a different director or film topic, and registration for each month's topic is separate.
Please note that if you confirm your participation, make sure that you can attend at least three of the four meetings for that month.
Duration: 1h 30m
Instructor: Breana Canup
Film Analysis Seminar is a four-week-per-topic free program hosted by Northwest Film Forum that provides participants with a chance to dive deeper into films on a philosophical and critical level. In this class, students will discuss carefully curated films using the Socratic Method, which is a form of learning based on asking and answering questions. Through ongoing conversation, the program hopes to nurture art appreciation as well as communities of movie lovers.
"There was merit in every drawing; in the least finished perhaps the most. … A likeness pleases everybody."
This September, we will be examining the process of transforming literature into cinema through a case study in film adaptations of Jane Austen novels and by reading key scenes in person and comparing them to a cinematic counterpart – ranging from accurate period pieces to stylized satire to high school comedies, we'll explore what different film productions and sensibilities bring to the world of Austen, and through that lens, analyze the task of adaptation.
Sep. 6 | Sense & Sensibility (1995), dir. Ang Lee | Available for rent on Apple, Amazon, etc.
Sep. 13 | Emma. (2020), dir. Autumn de Wilde | Available on Peacock
Sep. 20 | Clueless (1995), dir. Amy Heckerling | Available on Paramount+
Sep. 27 | Pride & Prejudice (2005), dir. Joe Wright | Available on Netflix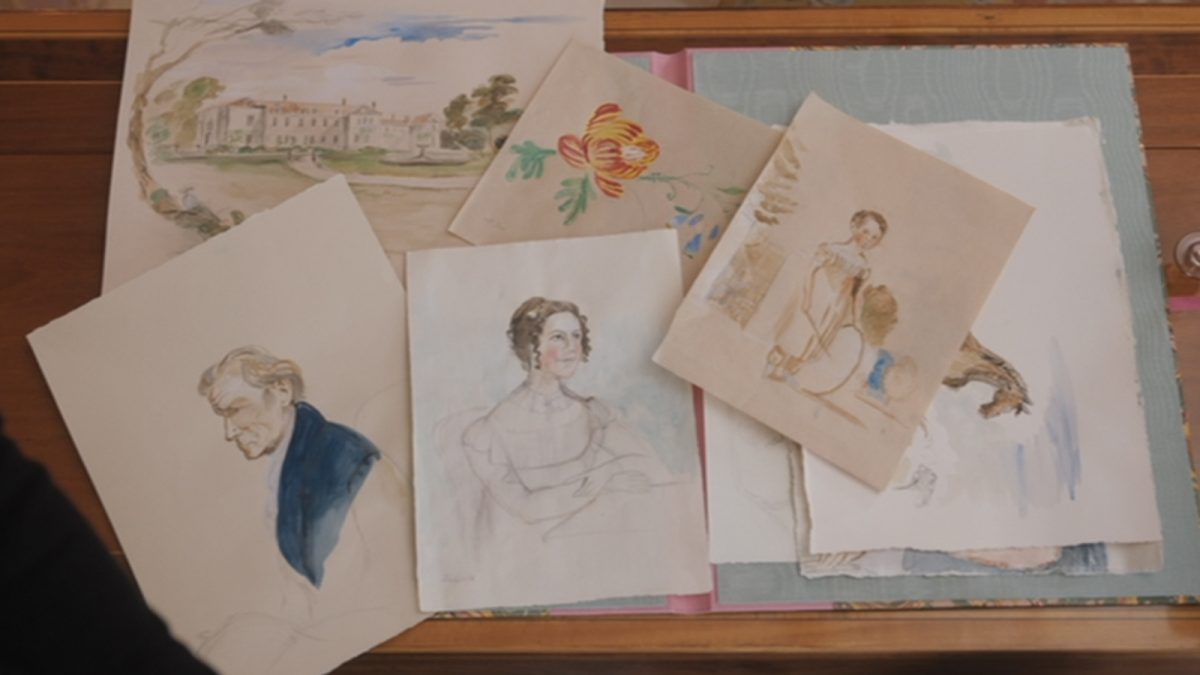 Click for Accessibility Info
Ticketing, concessions, cinemas, restrooms, and our public edit lab are located on Northwest Film Forum's ground floor, which is wheelchair accessible. All doors in Northwest Film Forum are non-motorized, and may require staff assistance to open. Our upstairs workshop room is not wheelchair accessible. (This workshop takes place in Cinema 1, our main cinema.)
The majority of seats in our main cinema are 21″ wide from armrest to armrest; some seats are 19″ wide. We are working on creating the option of removable armrests!
We have a limited number of assistive listening devices available for programs hosted in our larger theater, Cinema 1. These devices are maintained by the Technical Director, and can be requested at the ticketing and concessions counter. Also available at the front desk is a Sensory Kit you can borrow, which includes a Communication Card, noise-reducing headphones, and fidget toys.
The Forum does NOT have assistive devices for the visually impaired, and is not (yet) a scent-free venue. Our commitment to increasing access for our audiences is ongoing, and we welcome all public input on the subject!
If you have additional specific questions about accessibility at our venue, please contact our Patron Services Manager at maria@nwfilmforum.org. Our phone number (206-329-2629) is voicemail-only, but we check it often.
Made possible due to a grant from Seattle Office of Arts & Culture, in partnership with Sensory Access, our Sensory Access document presents a visual and descriptive walk-through of the NWFF space. View it in advance of attending an in-person event at bit.ly/nwffsocialnarrativepdf, in order to prepare yourself for the experience.
NWFF patrons will be required to wear masks that cover both nose and mouth while in the building. Disposable masks are available at the door for those who need them. We are not currently checking vaccination cards. Recent variants of COVID-19 readily infect and spread between individuals regardless of vaccination status.
Read more about NWFF's policies regarding cleaning, masks, and capacity limitations here.
---