CHArts Streaming Festival - The AMP, Hugo House, CHBP & Kame Haus Afterparty!
This event took place on May 2, 2020
This program will be streamed LIVE, both here and on our Facebook Videos.
All events are FREE, with sliding-scale, pay-what-you-can tickets and festival passes! All donations go to the COVID-19 Artist Trust Relief Fund to support individual artists. Direct donations to the presenting arts organizations and individuals are also encouraged.
About
All programs will also be streaming online at Northwest Film Forum's Facebook page.
The AMP: AIDS Memorial Pathway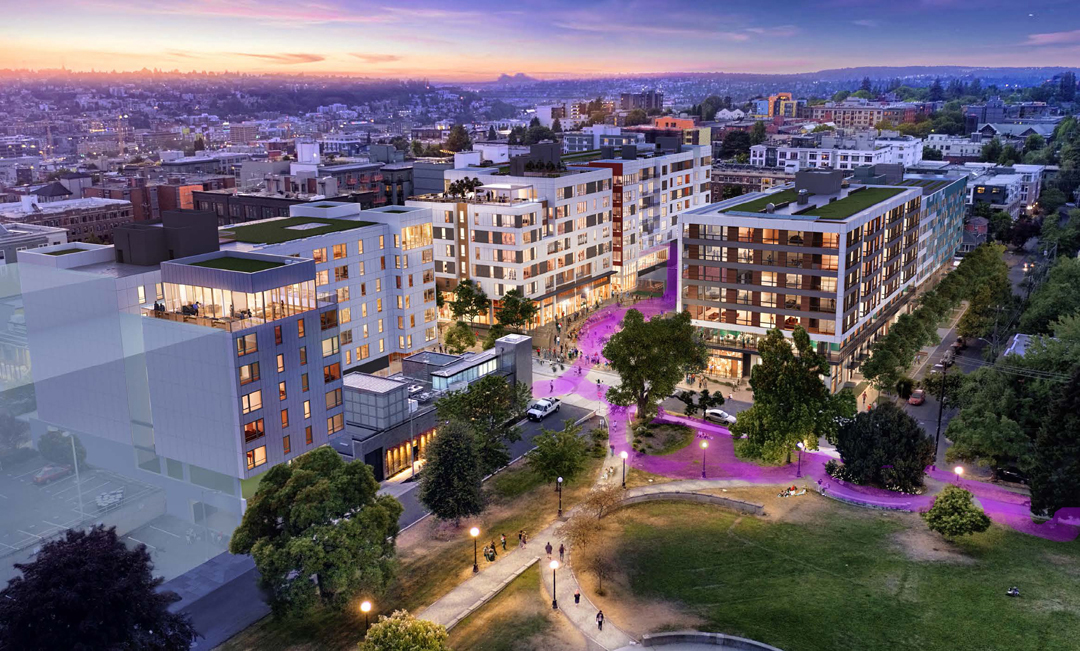 4:30pm-5:45pm: Programs from David Rue and Clyde Petersen
The AMP: AIDS Memorial Pathway on Capitol Hill will be a public art installation intended to take visitors through an emotional and historic journey related to the AIDS epidemic in our region from the early 1980s to today. This online program will show performances inspired by themes of The AMP.
David Rue curated A Physical Homage for The AMP. The six site-specific pop-up dances of exuberance and resilience celebrated the lives of those affected by AIDS. The performers included Randy Ford, Dani Tirrell, Nia Amina-Minor, Kyle Bernbach, Gilbert Small, The School of Spectrum Dance Theater. Four videos were recorded in the Capitol Hill light rail station and Cal Anderson Park.
Gilbert Small II is a dancer, choreographer,dramaturg and rehearsal director. He started his formal training at the Baltimore School for the Arts and holds a BFA from SUNY Purchase Conservatory of Dance. Upon finishing his education, he was invited to join Ballet British Columbia, where he spent 10 seasons. Gilbert is currently based in Seattle.
Kyle Bernbach is an artist, a dancer, and a healer. He is currently generating work with his partner, Gilbert T Small II, exploring how meditation, liberation, and rigor intersect with movement, community engagement and transformation.
—
Clyde Petersen performs songs from Drone Butch Blues in music videos directed by himself, Wes Hurley, Vincent Pierce, Michael Anderson, and Shane Wahlund. The album is based on writings of AIDS in LGBTQ communities, as well as the queer culture that existed before the plague. Examining the gap between generations of queers and their elders, the songs touch upon topics of secret and forbidden love, pioneers, protests, and the lasting impact of AIDS, mixed with personal narrative and oral histories.
Vincent Pierce is an Emmy winning video creator from Seattle. He was the Director of Photography on the upcoming indie feature Potato Dreams of America and he is the director of Art Zone with Nancy Guppy on the Seattle Channel.
—
And to add emphasis to queer history, two excerpts from the documentary Harold's Home Movies will be shown. These archival films feature Pride parades in San Francisco in the 70s, and a weekend getaway of gay friends in 1947, with narration by Harold and George, his life partner.
Shane Wahlund and Michael Anderson are editors, filmmakers and video artists. They have produced the popular show "Collide-O-Scope" for 10 years and running at Seattle's beloved Re-bar and have been Dina Martina's video producers for 20 years. Other collaborations include Ben DeLaCreme, J Mascis, and Puscifer.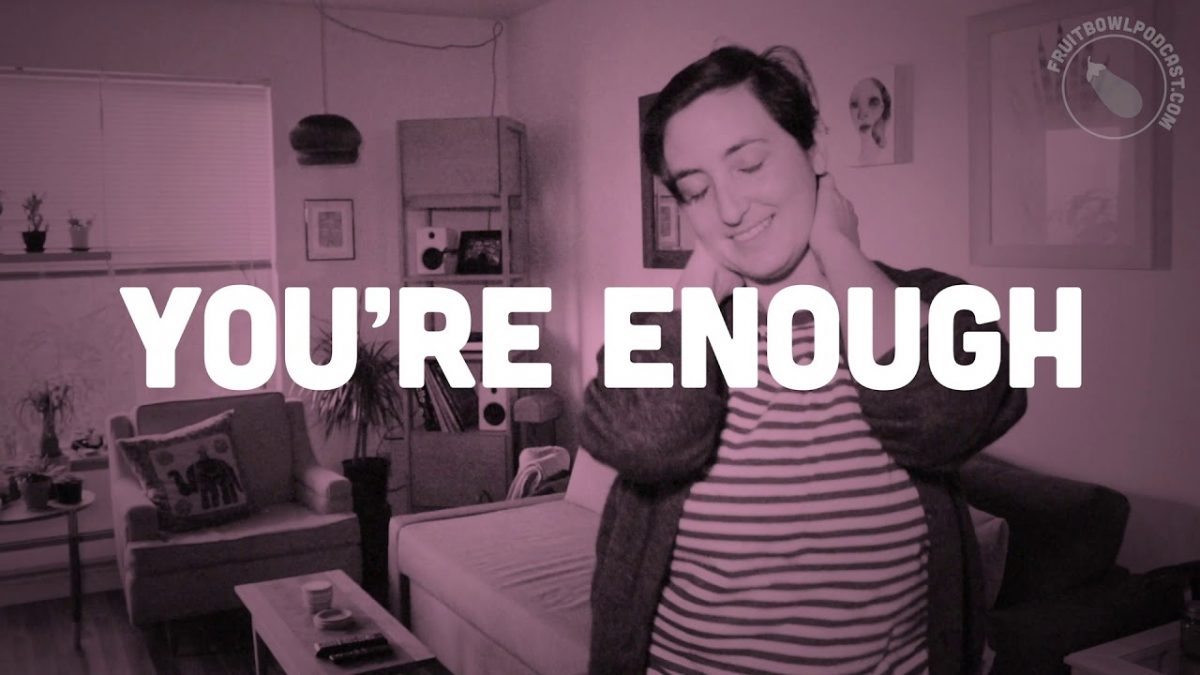 5:45pm-6:00pm: Work by Local Artists
FRUITBOWL: AN ORAL HISTORY OF QUEER SEX: Episodes of David Quantic's podcast series and documentary film project that features interviews with queer people about their early social/sexual development and stories of first and worst sex experiences as well as information and advice about sex that they've picked up over the years.
---
---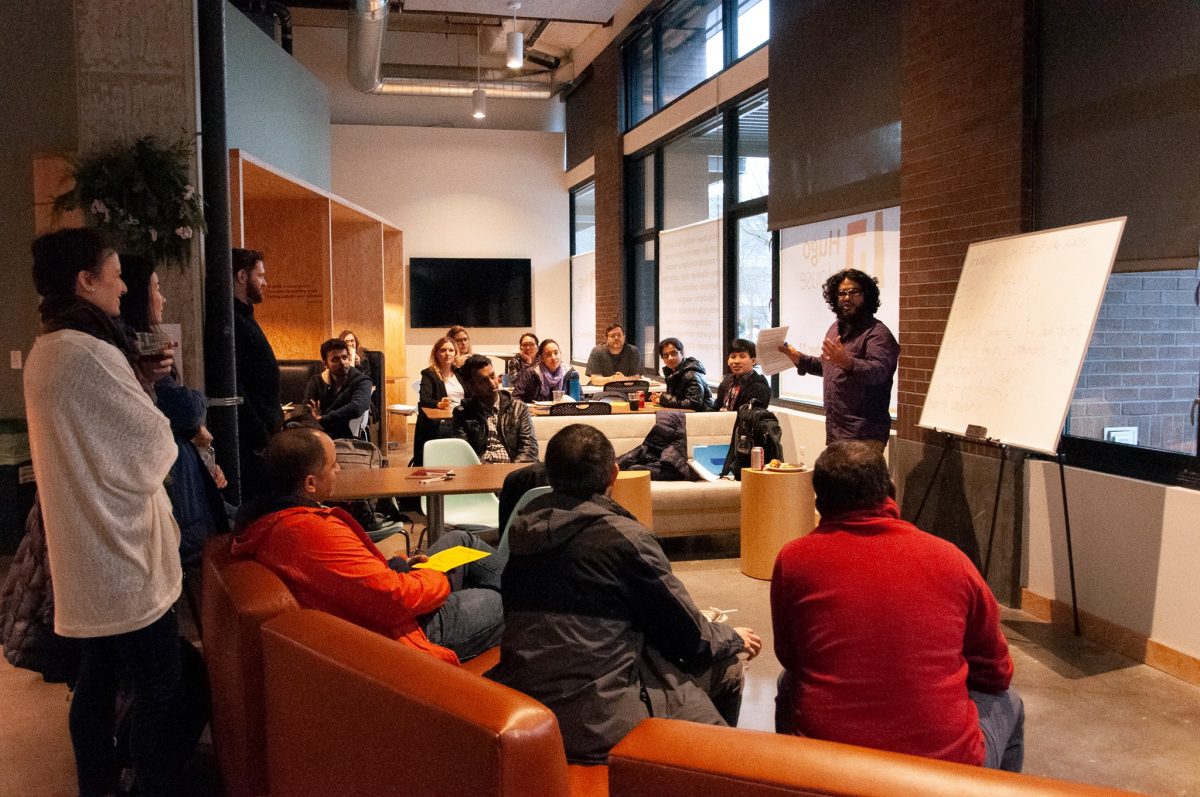 6:00pm-7:30pm: Readings by Local Writers
Hugo House opens the literary world to everyone who loves books or has a drive to write – giving people a place to read words, hear words, and make their own words better.
Featured presenters include:
Quenton Baker is a poet, educator, and Cave Canem fellow. His current focus is black interiority and the afterlife of slavery. His work has appeared in The Offing, Jubilat, The Rumpus and elsewhere. [twitter] [paypal]
Cedar Sigo is poet, and member of the Suquamish Tribe. He has several volumes out from Wave Books and teaches in the low residency program at The Institute of American Indian Arts. He lives in Lofall, Washington. [support]
Kristen Millares Young is a prize-winning journalist, essayist and novelist, and serves as Prose Writer-in-Residence at Hugo House. Named a staff pick by the Paris Review, her debut novel Subduction was called "whip-smart" by the Washington Post, "utterly unique and important" by Ms. Magazine and "lyrical and atmospheric" by Kirkus Reviews. [twitter] [instagram] [facebook] [purchase book]
Lucy Tan is the author of the novel What We Were Promised, which was long listed for the Center for Fiction First Novel Prize and named a Best Book of 2018 by The Washington Post, Refinery 29, and Amazon. More info at lucyrtan.com. [instagram] [external fundraiser]
Claudia Castro Luna is Poet Laureate of Washington State (2018-2021) and was Seattle's first Civic Poet (2015-2017) She is the recipient of a fellowship from the Academy of American Poets and the author of One River, a Thousand Voices (Chin Music Press), Killing Marías (Two Sylvia's Press) and This City (Floating Bridge Press). Born in El Salvador she came to the United States in 1981. [instagram]
Anastacia-Renee is a multi-genre writer, educator, and interdisciplinary artist. She is the recipient of the 2018, James W. Ray Distinguished Artist Award for Washington artists (Artist Trust), and has served as the Seattle Civic Poet from 2017-2019, and the 2015-2017 Poet-in-Residence at Hugo House. Anastacia-Renee is a two-time Pushcart nominee and 2017 Artist of Year (Seattle). She is the author of five books: Forget It (Black Radish Books), (v.), (Black Ocean) 26, (Dancing Girl Press), Kiss Me Doll Face (Gramma Press) and Answer(Me) (Winged City Chapbooks, Argus Press) and has received writing fellowships and residencies from Cave Canem, Hedgebrook, VONA, Artist Trust, Jack Straw, Ragdale, Whiteley, Mineral School and Hypatia in the Woods.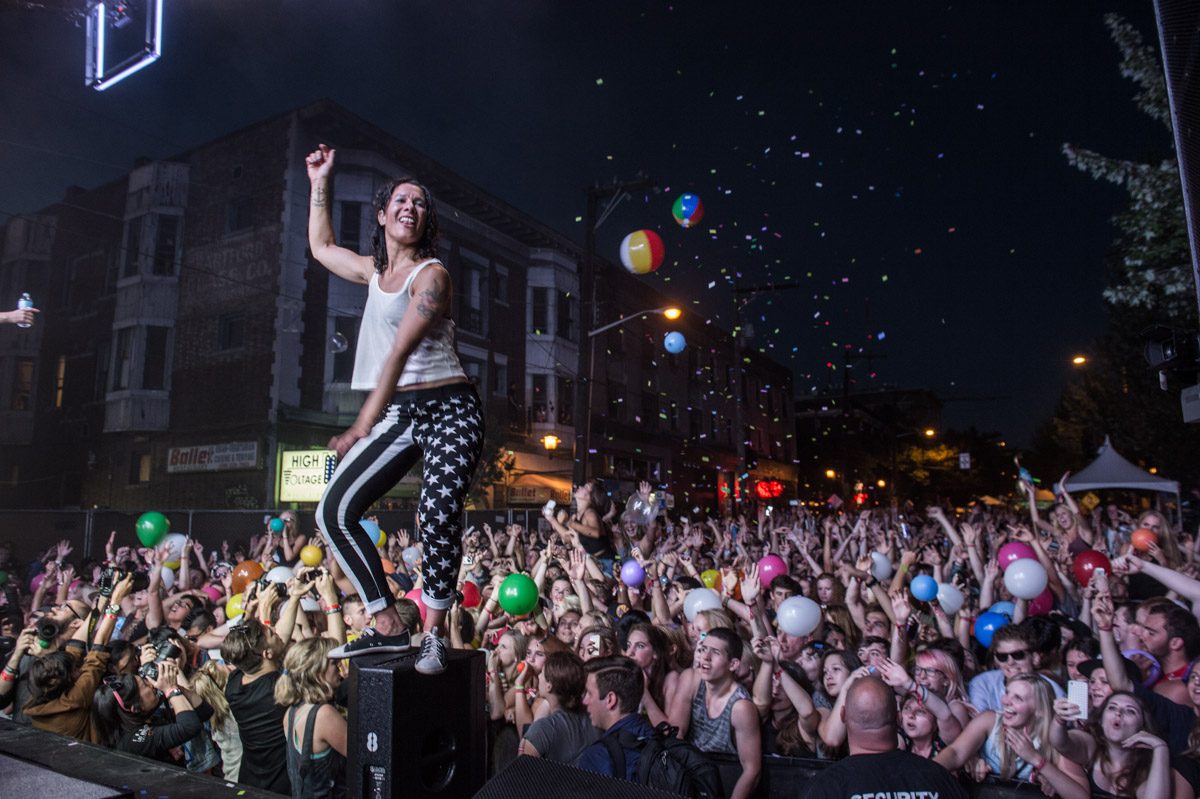 7:30pm-9:00pm: Performances by Local Musicians
Capitol Hill Block Party is an annual 3-day festival celebrating music, art and the neighborhood itself in the heart of Seattle.
Featuring performances by:
Tinsley, a Seattle-based indie pop singer and songwriter. Tinsley is a sought-after vocalist and collaborator to some of the PNW's most prominent electronic producers, including Justin Hartinger and Jake Crocker. Her single with Justin Hartinger, "Lovesick" premiered on KEXP by Marco Collins and her debut EP released early 2020. [instagram]
Chris King is the lead singer/guitarist in rising Twang-Garage band, Chris King & The Gutterballs. Visit chriskingandthegutterballs.com to get all the goods: music, merch, upcoming shows and more! Painwaves vinyl out now. [venmo] [instagram]
LIV ✝ is a Pacific Northwest Native (to be specific, from the 253) who at her core, values creativity, living freely, and the service of others. Keeping her family and friends at the forefront of all that drives her, she uses her love and obsession with music, mixed with a knack for word play, to bring what she feels is a "dope sound and vision" to her audience. Mimicking the northwest weather, she describes her music as, laidback, sometimes dark, but always soulful. Her music is a reflection on love, what it means to be black and outspoken and as well as what it takes to get out of your own way and be whoever you want. Be damned anyone else. Her Black Girl Unbothered EP is out now! [instagram]
9:00pm-???: Afterparty!!!
Kame Haus is a DIY venue affiliated with the production company, Satur8r.
Featuring a livestream afterparty with REIGNING CLØUD, Seattle-based skater and creative aligned with House Party.
---
All programs will be streaming online at Northwest Film Forum's Facebook page.
All events are FREE, with sliding-scale, pay-what-you-can tickets and festival passes! All donations go to the COVID-19 Artist Trust Relief Fund to support individual artists. Direct donations to the presenting arts organizations and individuals are also encouraged.
WEDNESDAY, APRIL 29
FEATURED ARTISTS: bit.ly/caphillarts2020A
Northwest Film Forum (6:30–7:30pm)
Photographic Center Northwest (7:30–8:30pm)
Community Programs (8:30–8:40pm)
Central District Forum for Arts & Ideas (8:40–9:45pm)
THURSDAY, APRIL 30
FEATURED ARTISTS: bit.ly/caphillarts2020B
Community Programs (7:30–8:30pm)
SubKulture Cabaret (8:30–9:30pm)
FRIDAY, MAY 1
FEATURED ARTISTS: bit.ly/caphillarts2020C
Crybaby Studios (7:00–8:30pm)
BeautyBoiz (8:30–10:00pm)
SATURDAY MAY 2
FEATURED ARTISTS: bit.ly/caphillarts2020D
The AMP: AIDS Memorial Pathway (4:30–5:45pm)
Community Programs (5:45–6:00pm)
Hugo House (6:00–7:30pm)
Capitol Hill Block Party (7:30–9:00pm)
Kame House (9:00pm–dance o'clock)
SUNDAY, MAY 3
FEATURED ARTISTS: bit.ly/caphillarts2020E
Kame House x Toe Jam (12:00pm-10:00pm)
MIPoPS – Moving Image Preservation of Puget Sound x NWFF (4:30–5:30pm)
Longhouse Media (5:30–7:00pm)
Vanishing Seattle (7:00–7:30pm)
Velocity Dance Center (7:30–8:30pm)
---