CHArts Streaming Festival - Opening Night: Photographic Center NW & CD Forum
This event took place on Apr 29, 2020
This program will be streamed LIVE, both here and on our Facebook Videos page – visit right at showtime to join us!
All events are FREE, with sliding-scale, pay-what-you-can tickets and festival passes! All donations go to the COVID-19 Artist Trust Relief Fund to support individual artists. Direct donations to the presenting arts organizations and individuals are also encouraged.
About
All programs will also be streaming online at Northwest Film Forum's Facebook page.
PUBLIC ART IN PRIVATE SPACE is a series of informal Zoom conversations about how artists and arts administrators are learning to grapple with public art, social practice, and performance in the context of digital space and real-life limitations.
This fourth edition, centered around mural art, features NWFF Executive Director Vivian Hua in conversation with graffiti and mural artists Stacy Milrany, Zaeos, Shogo Ota, Stevie Shao, and Angelina Villalobos!
Featuring a short film made by the Derschang Group and spoken word poetry from the previous installment, featuring Ebo Barton, Rajnii Eddins, and George Stewart McDade.
Photographic Center Northwest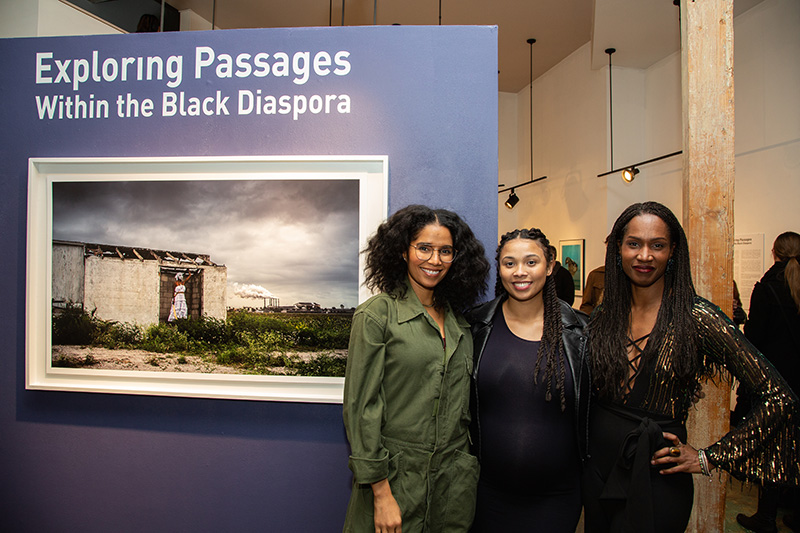 7:30pm-8:30pm: Various Works
PCNW teaches people how to see. Through our 53-credit Certificate Program, classes and workshops; free exhibitions and public programs; and publicly-accessible facilities we teach the history and future of photography.
Berette S. Macaulay is an award-winning multidisciplinary artist-curator-writer and organizer who creates photo, video, and mixed media words that examine themes of love, memory,myth-making, and transcultural histories that affect community and identity-performance.
Jenny Riffle's (b. Mt. Vernon, WA) work has been exhibited internationally and featured in numerous publications worldwide. Riffle's recent awards include @artisttrust 's Grants for Artist Projects, FotoFilmic's BMNF Award, and others. Riffle lives in Seattle, in addition to her art practice, she teaches at Photographic Center, Northwest.
Natalie Krick holds a BFA in Photography from the School of Visual Arts and an MFA in Photography from Columbia College Chicago. Her photographs have been highlighted in several international publications including BOMB, Vogue Italia, the New Yorker, PDN, and Aperture. Natural Deceptions, her first book, was published by @skylarkeditions in the fall of 2017.
Colleen Zickler is an electro-acoustic musician from Seattle. She has previously created scores for her on films as well as Stone by Hilda Kahra. You can find more of her work at SoundCloud.com/pollyzonk
Adam Jabari Jefferson is an audio-visual griot and teaching artist. He mixes image, word, and sound in melanin-rich meditations. Adam was born in Chicago and raised by a village. Jabari is the beaming Baba to one baby girl. He is the founder and director of PhotOrganic Studio. Their piece, Sabayet, was originally filmed at the Neptune Theater in August 2019 and was produced by PhotOrganic Studio, STG Presents, and A People's Theater Joint. [venmo] [instagram]
---
---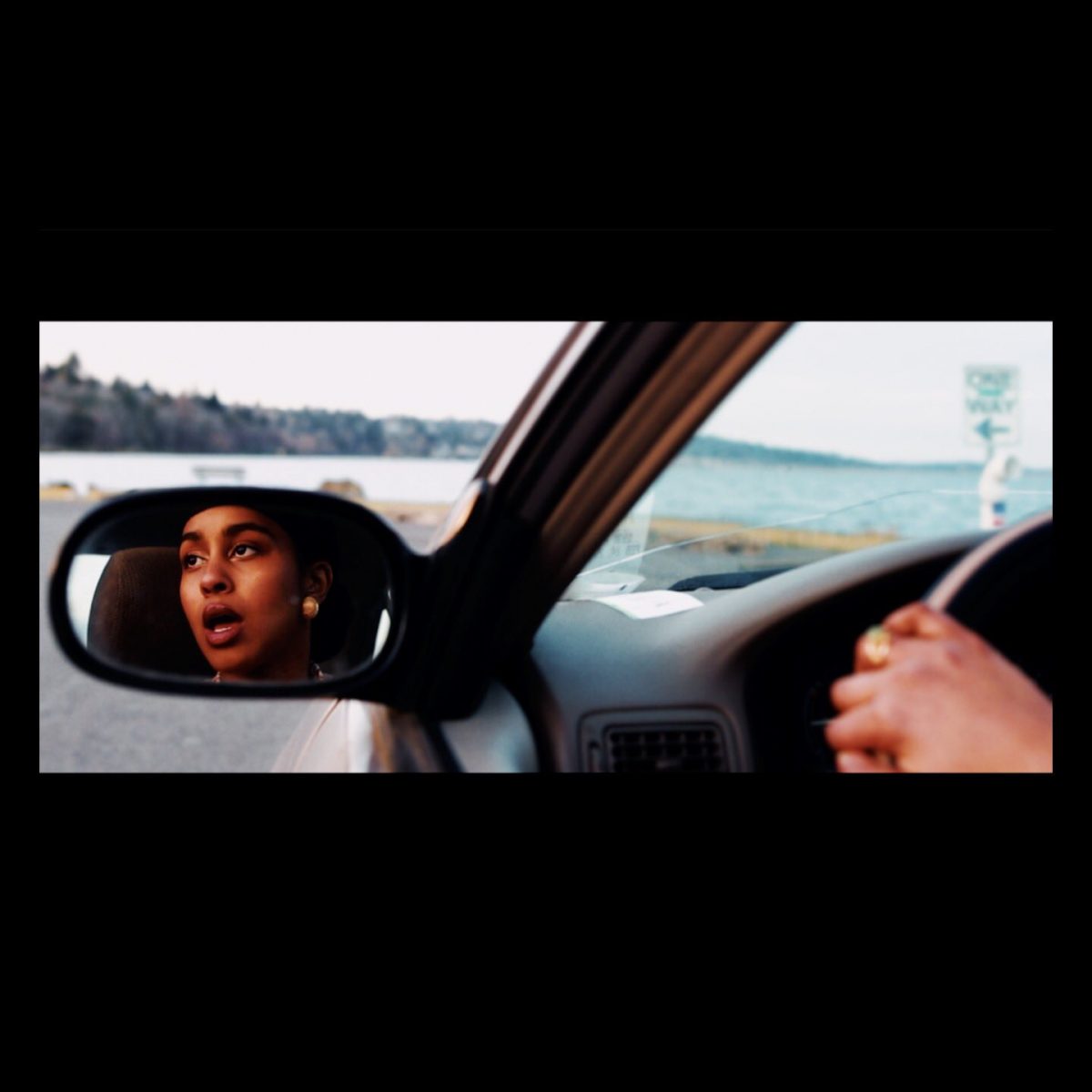 8:30pm-8:40pm: Work by Local Artists
night shift by Capitol Hill based 3rd Shift Dance: Part music/dance video, part photographic experiment, night shift captures dancers and the night sky over the mountains of the Pacific Northwest, set to original music by Andrew Joslyn. Astrophotography sequences were photographed in fifteen second exposures, with four exposures per minute. Dancers Elise Walker and Megan Hauk moved in stop motion, holding poses for minutes at a time as the stars moved overhead. night shift cuts together these scenes, shot on a Forest Service road outside Ellensburg, Washington, with indoor dance video shot at Open Flight Studio in Seattle. night shift presents dancing under the stars as you have never seen it before.
Fifth House – "Elevate" Music Video [pictured]: Debut single "Elevate" speaks to the experiences of living in a city which vocalist Hanan Hassan describes as not just "passive-aggressive" — but "passive-oppressive". The song serves as a reminder to the listener of their agency in unfavorable social circumstances and their power to elevate.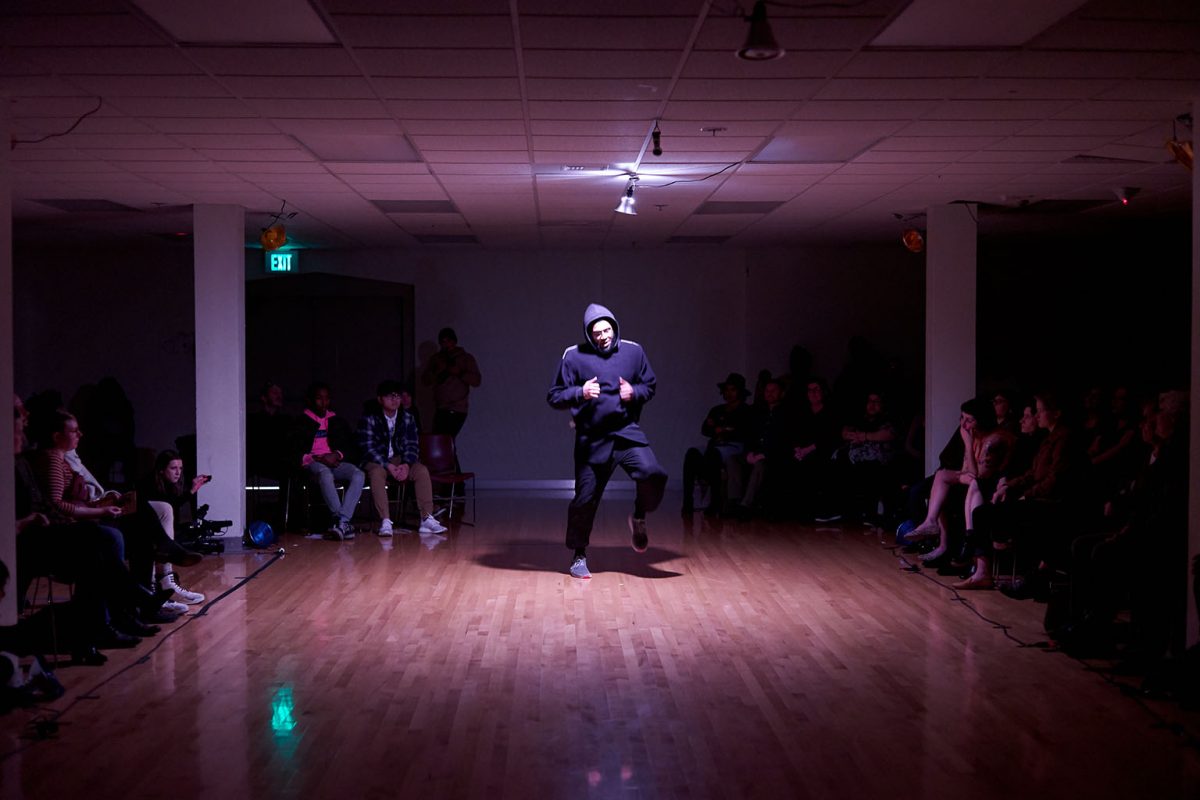 CD Forum empowers Black artists and builds community through art. We provide one-of-a-kind artistic, culinary, and community experiences that lift artists and engage the community.
This segment features choreography by Saira Barbaric, Markeith Wiley, Keelan Johnson, Michael O'Neal Jr, Brian J Evans, Kyle Bernbach and Gilbert Small, Neve Kamilah Mazique-Bianco, originally filmed at SHOWING OUT: CONTEMPORARY BLACK CHOREOGRAPHERS, a mentorship and performance event curated by Dani Tirrell.
Saira Barbaric – IG: @very.freaky // cashapp: $kphoebe
Saira Barbaric (they/ze/she/he) is a nonbinary black queer creator and curator of the erotic, the bizarre and the surreal. They/he is a co-founder of Scumtrust productions, an internationally screened queer porn project, and a director of Playthey, a multimedia arts and culture collective. He/she/they/ze aims to bend genders and genres with their creations and to mark the path toward the accessible afro-future.
Markeith Wiley – PayPal: markeithw28@gmail.com
California native Markeith Wiley is a multi-dimensional art maker, who creates out of necessity. His vast movement vocabulary spans a lifetime of influences. As of late this anti-social extrovert dabbles in dance, sound, theater, a combo of all three or none of the above. Wiley has been an arts educator in Seattle for a while now. When they are not in the
studio you can find Markeith at Rainier Dance Center in Rainier Beach or on Capitol Hill as a managing artist director at Studio Current or choreographing with both Seattle Childrens
Theatre & 5th Avenue Theatre.
Markeith holds a BFA in Dance from Cornish College of the Arts and has performed or collaborated with too many national/international artist to name. In the evenings Wiley hosts a DJ event at Vermillion Art Gallery & Bar with fellow music enthusiast Alice Gosti and has started a monthly performance party at Studio Current called SC Sessions. Wiley was a
member of the 2014 City Arts Future List & also graced the cover of the magazine in 2016.
Keelan Johnson Venmo and Cashapp: androidallure
Keelan Johnson is a queer, non-binary performer and choreographer based in Seattle, Washington. They have been dancing for 12 years and is formally trained in the dance styles Vogue, Waacking, Hip Hop, and Burlesque. They are an alumni member of the performance groups Throne Level and Luscious & Vicious and was a principle dancer and contributing choreographer for the art collective The Purple Lemonade. They are also one of the founders of the voguing and waacking collective Malicious Allure, now known as Malicious Vixens. In 2018, Keelan joined the Seattle based cabaret, Valtesse Productions where they are a featured cast member and contributing choreographer.
Keelan's work has been showcased at the Bellevue Arts Museum's Art Fair, Seattle International Dance Festival's Art on the Fly, Seattle Gay Pride Festival, and Seattle Art Museum's events Legendary Children and Remix. In 2018, Keelan alongside their collective Malicious Allure, was a featured artist at On the Board's 2018 NW New Works and debuted their work Unlady-Like, a dance production exploring the power of femininity. Keelan is one of the leaders and educators in PNW kiki ballroom scene. Known in the scene as Android Allure, they are the father of the House of Monet. They are known for walking the categories Face, Vogue Femme and Hand Performance. In 2019, they established Emerald City Kiki Sessions, a safe space for the Black and Brown LGBTQ2S+ to learn the history of ballroom culture, ballroom etiquette, category breakdown and build stronger bonds with their fellow QTPOC. They strive to educate the Seattle area on the history of Ballroom Culture in order to cultivate the growth of ballroom in the PNW.
Michael O'Neal Jr – Venmo- monealjr
Michael O'Neal Jr. (Majinn) is a queer mixed race African American dance artist and educator who utilizes his training in multiple dance styles to find and express his whole self. Majinn believes that to be the best dancer and person he can be he should be versatile and push his own comfort zone. Majinn aims to help people become more confident in their bodies, express themselves and be confident speaking their voice on and off of the dance floor rather than just making people better dancers. One of Majinn's biggest goals in dance is to spread the histories of street/club styles dance in and out of academia so that the cultures are learned and more respected. As well as to give back to the communities that these art forms were created from. You can find Majinn under the moniker Majinn_Mike on Instagram and Majinnmike on youtube.
Brian J Evans – Venmo: @Brian-Evans-29
A Citizen Artist of mixed disciplines, mixed professions, and mixed race, Brian J. Evans unpacks the "moments of suspension" that reside in the spaces between spaces. Convinced that connections exist between us all and it is the responsibility of the Arts to remind us to be holistically human, lest we forget. Courageous vulnerability and intentional equity keeps him aloft as he pursues a dance MFA at the University of Washington, after a formative creative career in the Twin Cities (Minneapolis & Saint Paul, MN) finding ways to give back and add to the communities, mentors, and ancestors who blazed trails and continue to do so!
Kyle Bernbach
Kyle Bernbach (he/they) is an evolving artist, dancer, and therapist who is invested in creating engaging works that define and deconstruct the urgent topics of our time through movement and healing. Previous credits include: Black Bois at OTB, Memphis the Musical (B'way/1st Nat'l Tour), The 5th Ave Theatre, Complexions Contemporary Ballet, The Victoria Secret Fashion Show, Xodus Dance Collective, and various musical artists' World Tours. Therapeutic Practice: returntherapy.com
Gilbert Small
Born in Baltimore, Maryland, Gilbert Small started his professional ballet training at the age of 10 at the Baltimore School for the Arts. He has studied at various programs in North America and Europe. After graduating from the Baltimore School for the Arts, he his studies at the Conservatory of Dance at Purchase College. While at Purchase, Gilbert was given the opportunity to study abroad at Codarts in Rotterdam, Netherlands. He has performed with Toronto-based ProArteDanza as well as New York-based A.I.M, The Dash Ensemble and Sidra Bell Dance New York. Gilbert is in his 10th season with Ballet BC. The last 2 years he's been a guest artist with the company and also collaborating with them as a Rehearsal Director. Gilbert is also a collaborator with Seattle-based zoe | juniper.
Neve Kamilah Mazique-Bianco – nevebebad.com, patreon.com/nevebebad, and on everything else @nevebebad
NEVE grew up in the part of rural, small-town Jersey Imogen Binnie aptly says, "seems never to be shown on TV." They claim among their ancestors, Edward C Mazique, the physician to the Civil Rights Movement, and Margery Williams Bianco, the author of The Velveteen Rabbit. NEVE is a choreographer, writer, composer, and multidisciplinary punk performance artist based in Duwamish and other Unceded Coast Salish Terrorities. A facilitator of immersive, access-centered, titillating experiences both independently and collaboratively, they are a co-director of Playthey Studios, a founding collective member of Access-Centered Movement, and member owner of production and consulting company Lover of Low Creatures, LLC. She identifies as mixed Black/Indigenous Sudanese, British/European American, biqueer, nonbinary, a trash femme, disabled/crip, a country punk, and a Jersey girl. You should never mess with shim but you can always fucks with shim.
Photo Credit: CD Forum and Michael B. Maine
---
All programs will be streaming online at Northwest Film Forum's Facebook page.
All events are FREE, with sliding-scale, pay-what-you-can tickets and festival passes! All donations go to the COVID-19 Artist Trust Relief Fund to support individual artists. Direct donations to the presenting arts organizations and individuals are also encouraged.
WEDNESDAY, APRIL 29
FEATURED ARTISTS: bit.ly/caphillarts2020A
Northwest Film Forum (6:30–7:30pm)
Photographic Center Northwest (7:30–8:30pm)
Community Programs (8:30–8:40pm)
Central District Forum for Arts & Ideas (8:40–9:45pm)
THURSDAY, APRIL 30
FEATURED ARTISTS: bit.ly/caphillarts2020B
Community Programs (7:30–8:30pm)
SubKulture Cabaret (8:30–9:30pm)
FRIDAY, MAY 1
FEATURED ARTISTS: bit.ly/caphillarts2020C
Crybaby Studios (7:00–8:30pm)
BeautyBoiz (8:30–10:00pm)
SATURDAY MAY 2
FEATURED ARTISTS: bit.ly/caphillarts2020D
The AMP: AIDS Memorial Pathway (4:30–5:45pm)
Community Programs (5:45–6:00pm)
Hugo House (6:00–7:30pm)
Capitol Hill Block Party (7:30–9:00pm)
Kame House (9:00pm–dance o'clock)
SUNDAY, MAY 3
FEATURED ARTISTS: bit.ly/caphillarts2020E
Kame House x Toe Jam (12:00pm-10:00pm)
MIPoPS – Moving Image Preservation of Puget Sound x NWFF (4:30–5:30pm)
Longhouse Media (5:30–7:00pm)
Vanishing Seattle (7:00–7:30pm)
Velocity Dance Center (7:30–8:30pm)
---