Poetry in Translation – Fiestas Patrias
This event took place on Sep 11, 2019
$5/10/15 sliding scale; No one turned away for lack of funds
Students are free!
Purchase tickets to both this poetry reading and the following film by Cecilia Vicuña, Kon Kon, for
$20 General Admission
$12 NWFF & Henry Art Gallery Members
About
** Curated in partnership with Claudia Castro Luna, Washington State Poet Laureate! Co-presented with Humanities Washington and ArtsWA. **
The Poetry in Translation reading series showcases the literary traditions of Seattle's immigrant and Native communities by sharing these groups' poetry and song in their original languages and in their equivalent English translation. This quarterly series aims to inspire and broaden the city's literary scene. It is a celebration of the poetries, literary traditions and cultural contributions these communities make toward Seattle's quality of life.
This episode will feature multilingual readings by poets Ana Evelin Garcia, Dra. Eugenia Toledo-Keyser, and Raúl Sanchez alongside a screening of poetic short films "to be home" by fabian romero and "Bilingual in a Cardboard Box" by Javier Pina.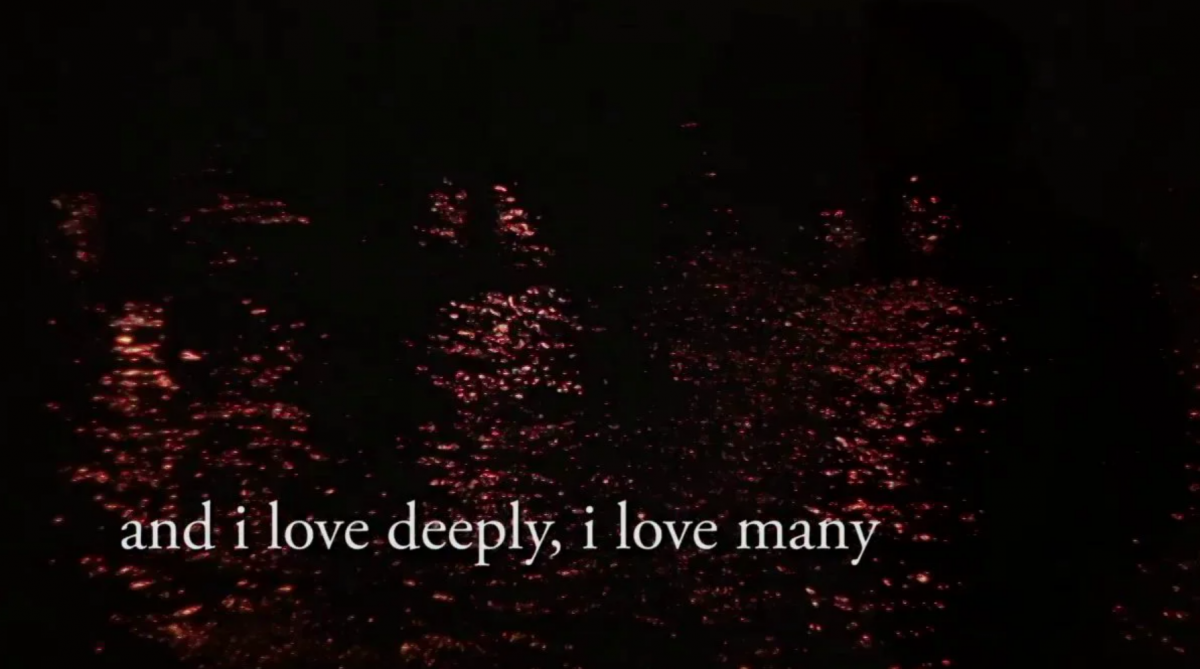 Still from fabian romero's "to be home"
---
Ana Evelin Garcia is a poet and independent Spanish tutor. She received a degree in Public Relations and Communications in her native country, El Salvador. She is the author of two self-published books, Corazon Guerrero and Poemas para una tarde de domingo. She is also part of Seattle Escribe, a group of Spanish-speaking authors in Seattle. Twice selected to be part of the Poetry on Buses Project, also twice selected to be part of the first and second anthology of Seattle Escribe. Since 2016 part of the Writers in the Schools (WITS) a program from Seattle Arts and Lectures (SAL).
Raúl Sanchez is the newest City of Redmond Poet Laureate 2019-2021. A member of (WITS), Writers In The Schools through Seattle Arts and Lectures. Also a poetry mentor at Denny International Middle School through the Jack Straw Educational project. He held the Inaugural Poet in Residence position for the City of Burien 2018-2019 and volunteers for PONGO Teen Writing in the Juvenile Detention Center.
Dra. Eugenia Toledo-Keyser
Dra. Eugenia Toledo-Keyser was born in Temuco, Chile, and grew up in the same neighborhood as Pablo Neruda. She has published several texts and manuals for adult education in Chile; a study of the Spanish writer Fray Luis de León; a book about Writing Workshops, published in Argentina. She also has published seven books of poetry and a book of short stories. She has two bilingual poetry manuscripts: Pasajeros sin andén ni cobre / Pasengers with Neither Platform nor Penny (Andros Impresores, Chile) and Trazas de mapa, trazas de sangre / Map Traces, Blood Traces translated by Carolyne Wright finalist for 2018 Washington State Book Award and Nominated for Translation by Pen Club of Los Angeles, 2018. Eugenia is co-founder of Seattle's Grupo Cervantes and been published in many Anthologies, and reviews around the world. She lives between Seattle, Wa and Chile.
---

About Claudia Castro Luna
Claudia Castro Luna is Washington's State Poet Laureate (2018–2020) and served as Seattle's inaugural Civic Poet (2015-2017). She is the author the collection Killing Marías (Two Sylvias) finalist for the WA State Book Award 2018, the chapbook This City (Floating Bridge) and the digital project Seattle Poetic Grid. Born in El Salvador she came to the United States in 1981. Living in English and Spanish, Claudia writes and teaches in Seattle where she gardens and keeps chickens with her husband and their three children.
---
---