Poetry in Translation – Indigenous Showcase
This event took place on Apr 10, 2019
$5/10/15 sliding scale; No one turned away for lack of funds
Students are free!
About
** Curated in partnership with Claudia Castro Luna, Washington State Poet Laureate! Co-presented with Indigenous Latinx Exhibit at Vermillion Gallery, Humanities Washington, and ArtsWA. Ken Workman will present the Welcoming at this event! He is the great, great, great, great Grandson of Chief Sealth. He speaks Lushootseed in his welcomings.**
The Poetry in Translation reading series showcases the literary traditions of Seattle's immigrant and Native communities by sharing these groups' poetry and song in their original languages and in their equivalent English translation. This quarterly series aims to inspire and broaden the city's literary scene. It is a celebration of the poetries, literary traditions and cultural contributions these communities make toward Seattle's quality of life.
This episode will feature readings by indigenous poets alongside a screening of "Water is Life" by Tracy Rector, a monochrome tone poem in Duwamish language from the people of Chief Sealth, and "Cándida" by Irma Pineda, a bilingual visual poem in Spanish and Isthmus Zapotec.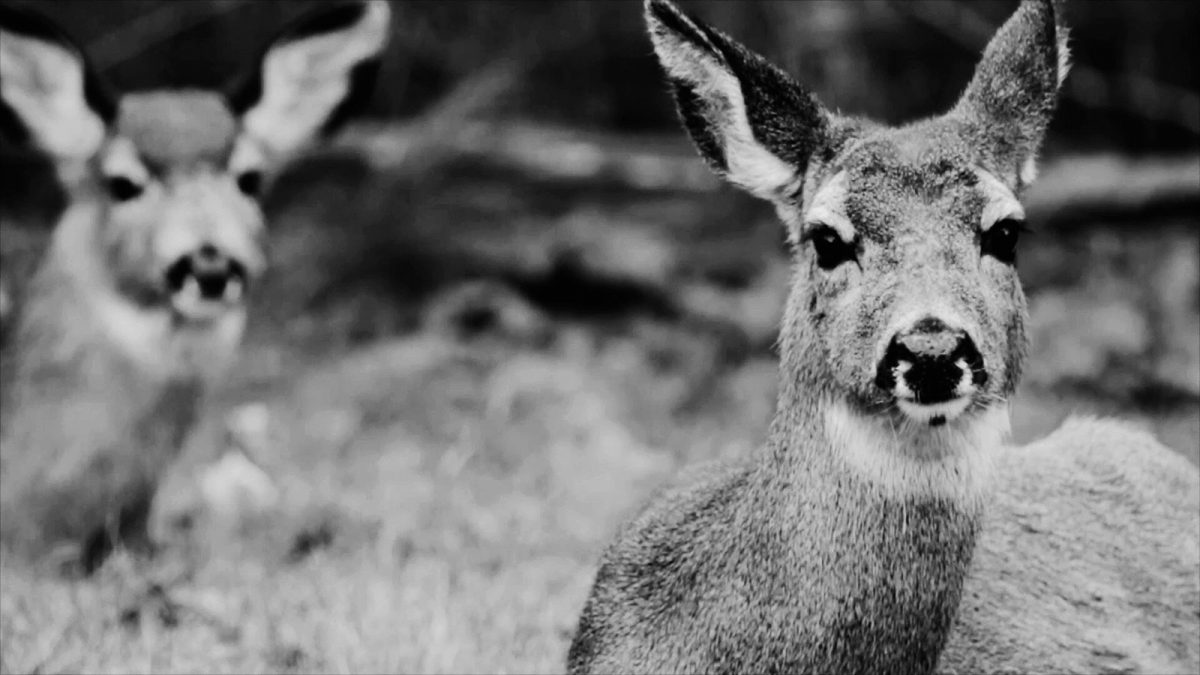 Still from Tracy Rector's "Water is Life"
---

Duane Niatum
Poet, fiction writer, playwright, and editor Duane Niatum has been has been writing poems, stories and essays for over 50 years. Born Duane McGinniss in Seattle, he adopted the name of one of his S'Klallam tribal ancestors early in his career as a poet. As a child and youth, he studied S'Klallam tribal ways with his maternal grandfather. At age 17, Niatum joined the Navy and was stationed in Japan. He earned a BA from the University of Washington, where he studied with Theodore Roethke and Elizabeth Bishop, an MA from Johns Hopkins University, and a PhD in American culture from the University of Michigan.
Niatum's writing is deeply connected with the Northwest coast landscape, its mountains, forests, water and creatures. The legends and traditions of his ancestors help shape and animate his poetry. He has published numerous collections of poetry, including Ascending Red Moon Cedar (1974); Song for the Harvester of Dreams (1980), which won the Before Columbus Foundation's American Book Award; and Drawings of the Song Animals: New and Selected Poems (1991). His more current books of poetry are The Crooked Beak of Love (2000), The Pull of the Green Kite (2011), Agate Songs on the Path of Red Cedar (2011) and Earth Vowels (2017).

fabian romero
fabian romero (Purepécha) is a two spirit poet, filmmaker, artist and P.h.D. student in Gender, Women & Sexuality Studies at the University of Washington. fabian's academic and artistic interests integrate settler colonialism, Performance Studies, racial capitalism with storytelling and poetry. Their work centers Purépecha people from Michoacán, Mexico to Seattle, Washington and beyond.

Sasha LaPointe
Sasha LaPointe is from the Upper Skagit and Nooksack Indian Tribe. Native to the Pacific Northwest, she draws inspiration from her coastal heritage as well as from her life in the city of Seattle. She writes with a focus on trauma and resilience, ranging topics from PTSD, sexual violence, the work her great grandmother did for the Coast Salish language revitalization, to loud basement punk shows and what it means to grow up mixed heritage. Her work has appeared in Hunger Mountain, The Rumpus Literary Journal, Indian Country Today, Luna Luna Magazine, The Yellow Medicine Review, The Portland Review, AS/Us Journal, THE Magazine, and Aborted Society Online Zine. She has recently graduated with an MFA through The Institute of American Indian Arts with a focus on creative nonfiction and poetry.
---

About Claudia Castro Luna
Claudia Castro Luna is Washington's State Poet Laureate (2018–2020) and served as Seattle's inaugural Civic Poet (2015-2017). She is the author the collection Killing Marías (Two Sylvias) finalist for the WA State Book Award 2018, the chapbook This City (Floating Bridge) and the digital project Seattle Poetic Grid. Born in El Salvador she came to the United States in 1981. Living in English and Spanish, Claudia writes and teaches in Seattle where she gardens and keeps chickens with her husband and their three children.
---
yәhaw̓ is a year-long Indigenous community­-based project culminating in the inaugural exhibition at Seattle Office Of Arts & Culture's ARTS at King Street Station opening on March 23, 2019. The exhibition is accompanied by a mentorship training cohort, satellite shows, residencies, vendor opportunities and partner programs. yәhaw̓ will feature the work of 200+ Indigenous creatives at over 20 sites across Seattle and beyond. Curated by Tracy Rector (Choctaw/Seminole), Asia Tail (Cherokee), and Satpreet Kahlon, this project series will celebrate the depth and diversity of Indigenous art made in the Pacific Northwest.
Learn more at yehawshow.com and follow @yehawshow on Instagram or Facebook.
---