Puget Soundtrack: Postcard from the Badlands presents Moon
This event took place on Jan 11, 2018
$16 General Admission
$13 Member
About
"I get so tired and out of patience with the loneliness of this place that I feel like volunteering for the first service offers…If I should see you it would not be as I dreamed, would it dearest?"
– Ulysses S. Grant to his wife Julia
Fort Humboldt, Northern California 1854
The frontier is a myth and reality that would, in part, give birth to science-fiction. Postcard from the Badlands emerges from this space to present Moon. Written and directed by Duncan Jones, the film presents a lunar "wilderness": the moon hosts an outpost where Sam Bell (Sam Rockwell), on the cusp of completing a 3-year contract with Lunar Industries, struggles to understand his mind, his family and his purpose.
For this performance, Postcard from the Badlands presents a new score for and inspired by Moon. What forces on the frontier push Sam to see himself as another? Themes of recurrence, simulation, isolation, wonderment, silence and space inspire the score.
About the band:
Postcard from the Badlands is a four-member new music ensemble that explores the intersection of Americana, modern chamber music, and instrumental rock. The ensemble creates layered and dusty sonic landscapes, inspired by the tension, melancholy, and elation of great film music.
The group has played together for four years in the Seattle area, appearing at venues like the Tractor Tavern and Washington Hall, performing in collaboration with visual artists and landscape artists, and composing for short film.
Christian Runge — Steel, Electric, Acoustic Guitars
Vince Chan — Pianos, Double Bass, Electric Bass
Ryan Burt — Drums, Percussion
Lauren McShane — Cello
** Save your ticket stub to get 20% off of the new album by Postcard from the Badlands! Offer available only the night of the Puget Soundtrack; albums will be on sale in the lobby. **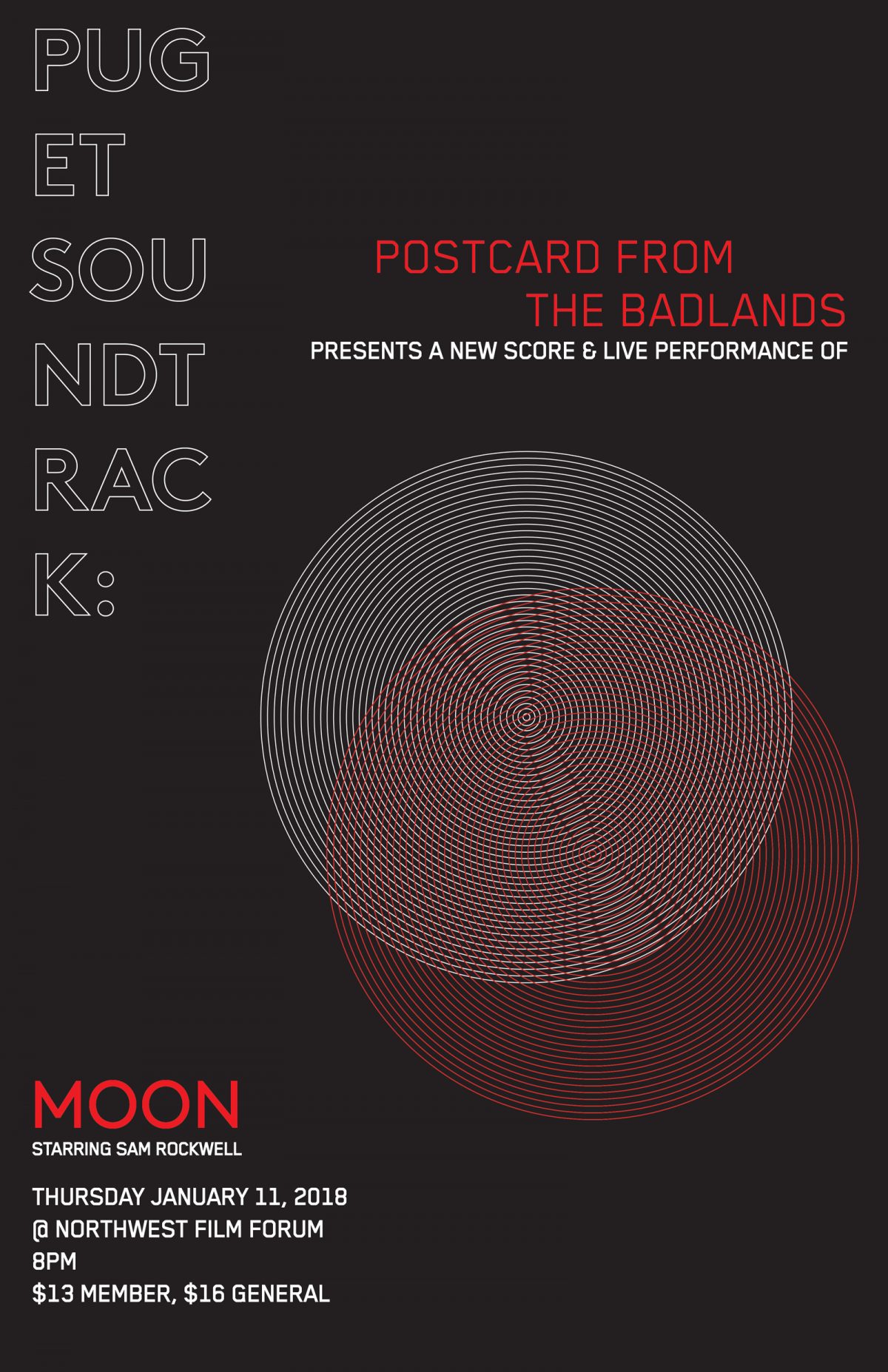 ---